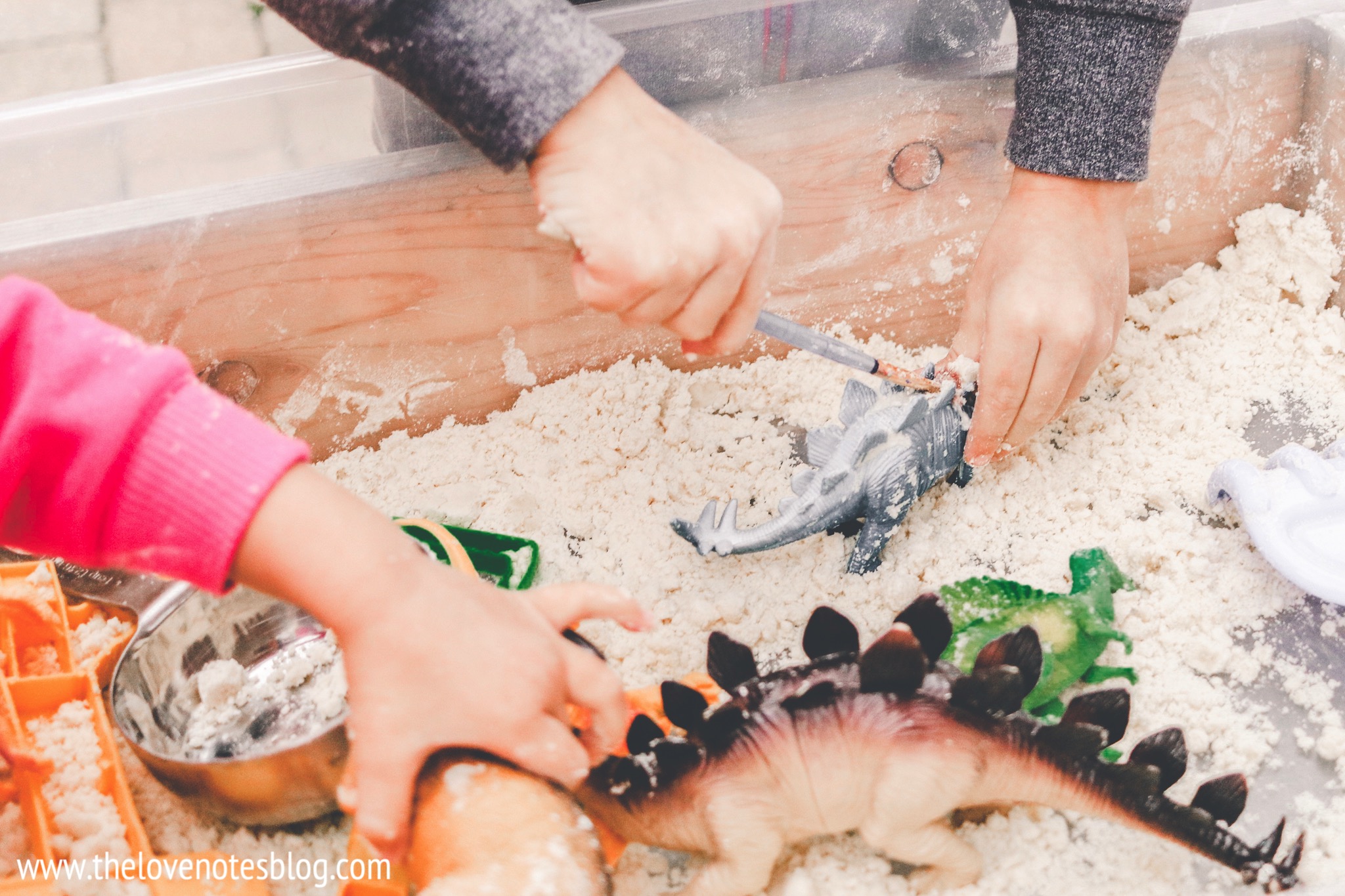 Dinosaur Sensory Play & Archaeology
Dinosaur sensory play for the win! It's no secret that Giovanni LOVES dinosaurs, so we're always looking for fun ways that incorporate them into our activities.  We came across a cloud dough recipe on Pinterest & we added dinosaurs & paint brushes to create some archaeology fun & dinosaur sensory play. The kids loved it!
The recipe is super simple– it's an 8:1 ratio of flour to oil.  We used 4 cups of flour & 1/2 cup of baby oil. You can also use vegetable oil if you don't have baby oil.
Start by adding your flour into a bowl, or in our case, the sensory table bin. (You can see how I made our sensory table here!) The kids had fun scooping & pouring the flour, of course. We could have easily fit 8 cups of flour in the bin, but we didn't have that much, so we stuck with 4.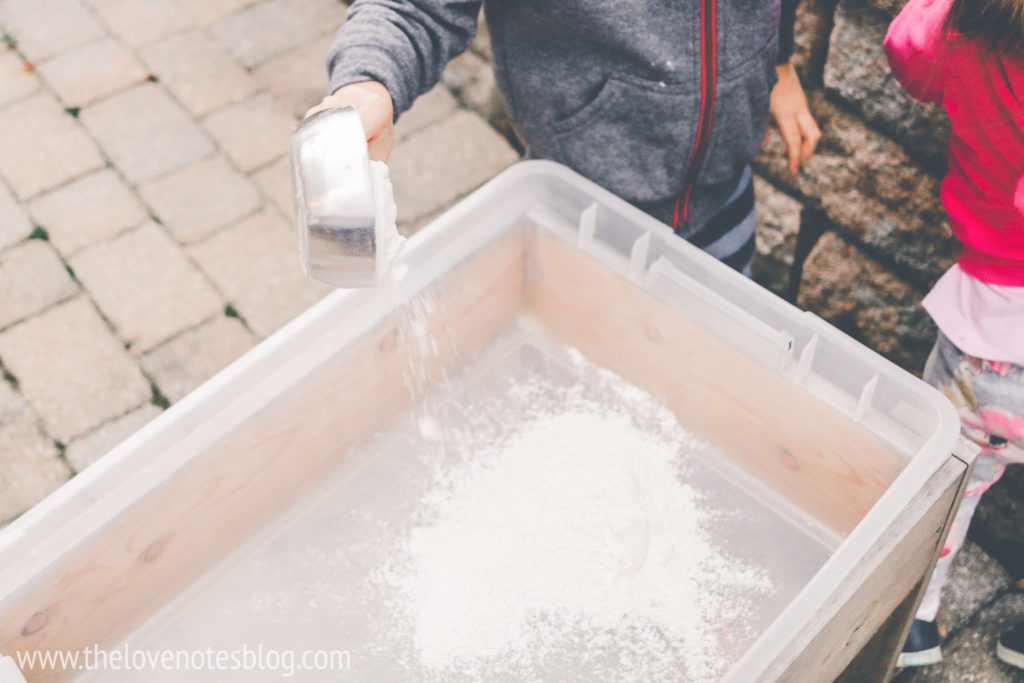 Next, you'll add in your oil. We actually didn't measure this part, I just let them squeeze some in & we mixed it up with shovels. We kept adding until it looked  & felt right.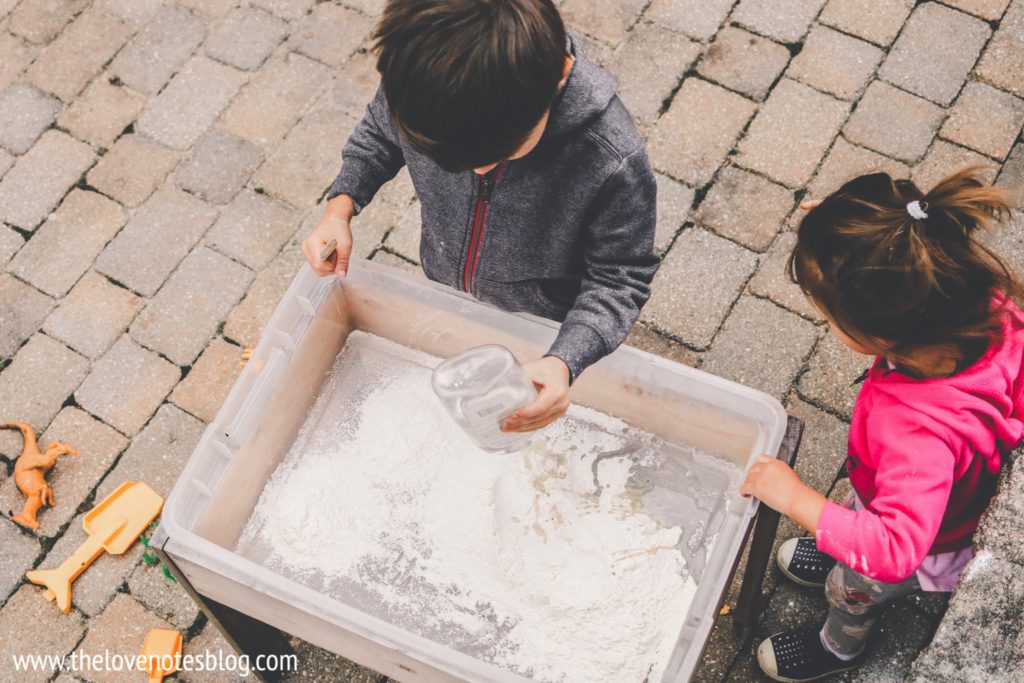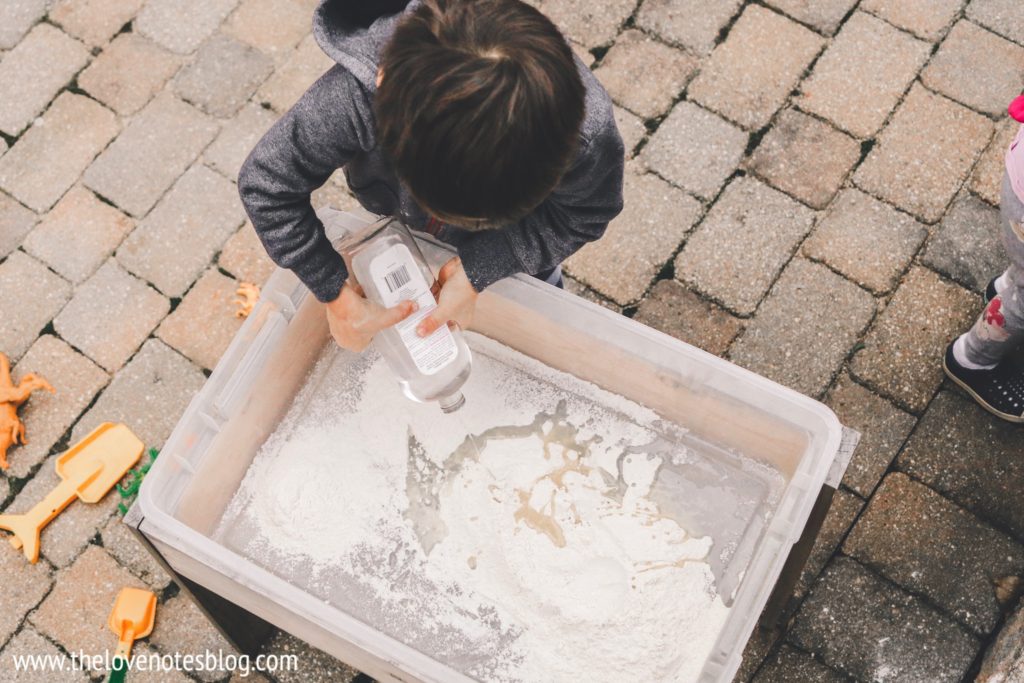 We tossed in our dinos with some shovels & paint brushes. They had fun covering the dinos, then digging them up & brushing them clean. That's what dinosaur sensory play is all about :)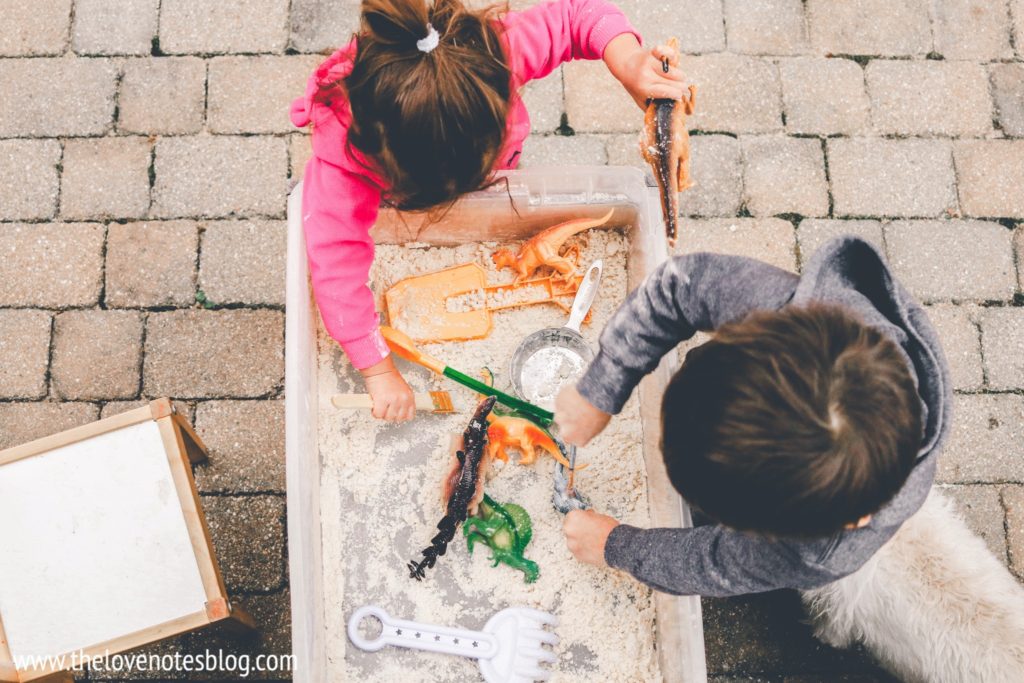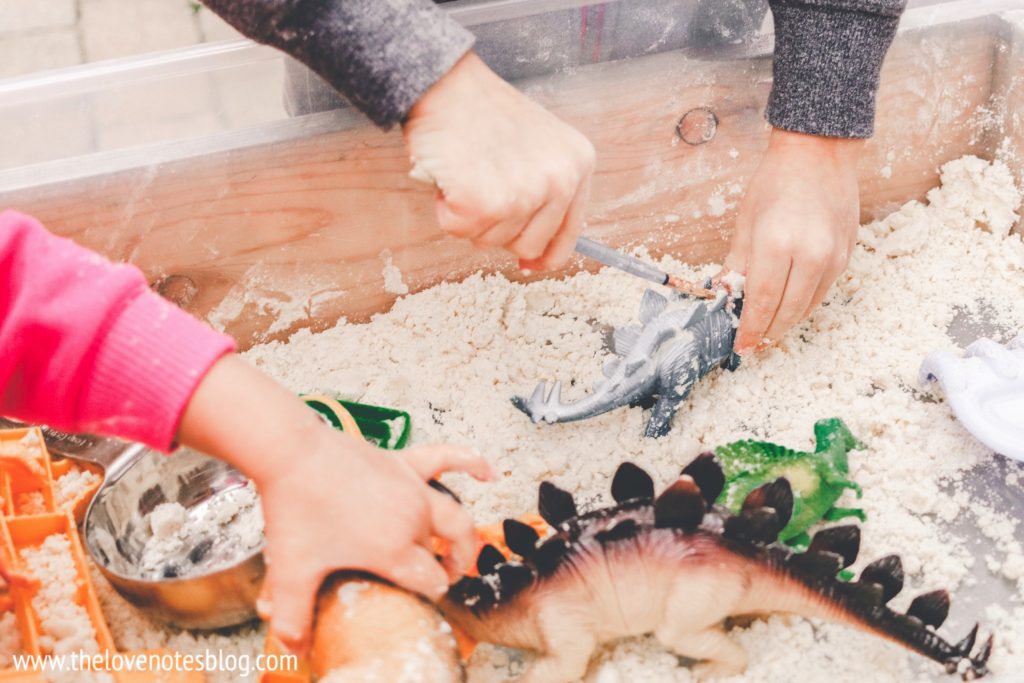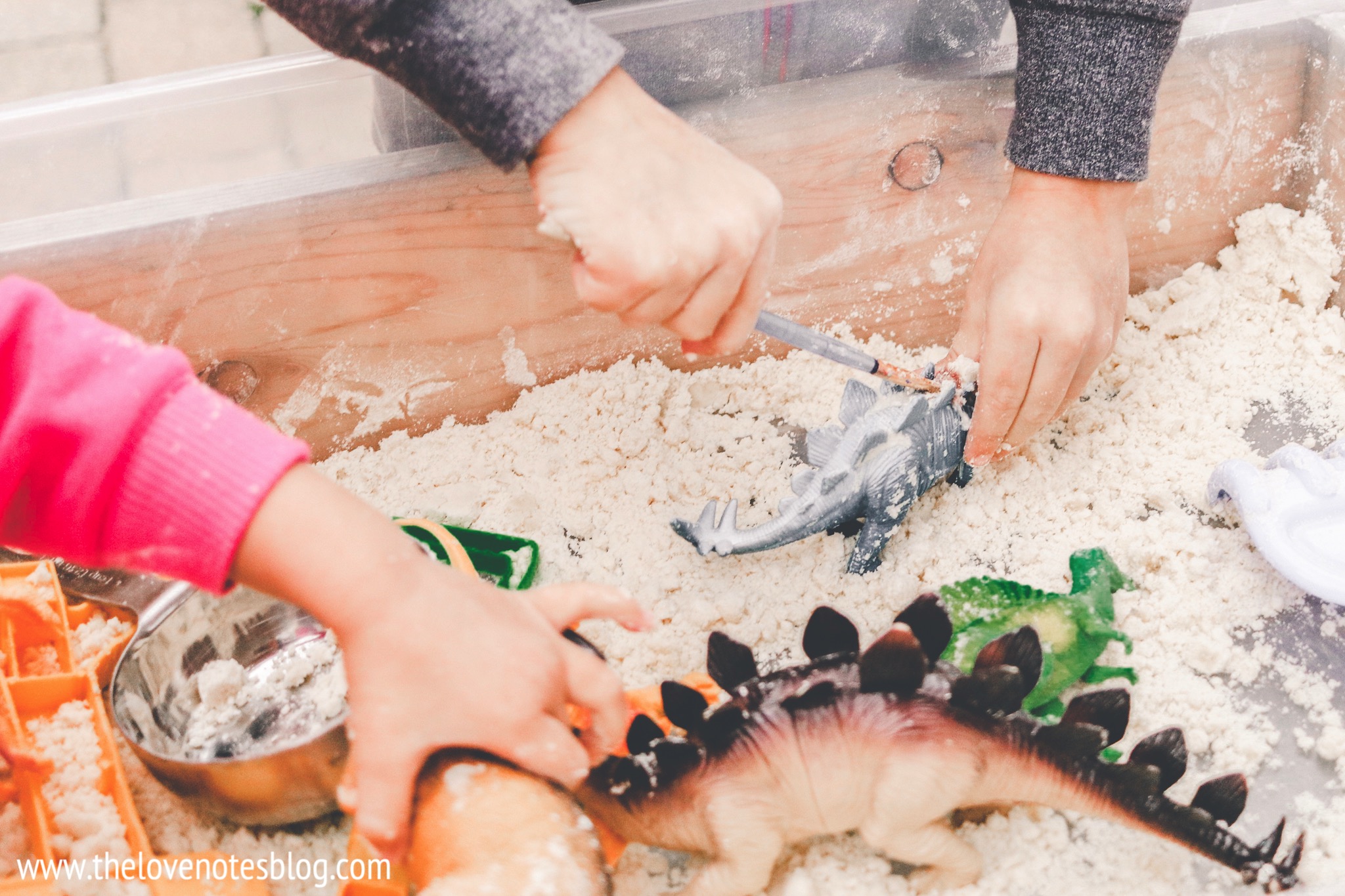 I love sensory activities because they're child directed, & they don't need help or instructions. They can just explore on their own & have fun with it :)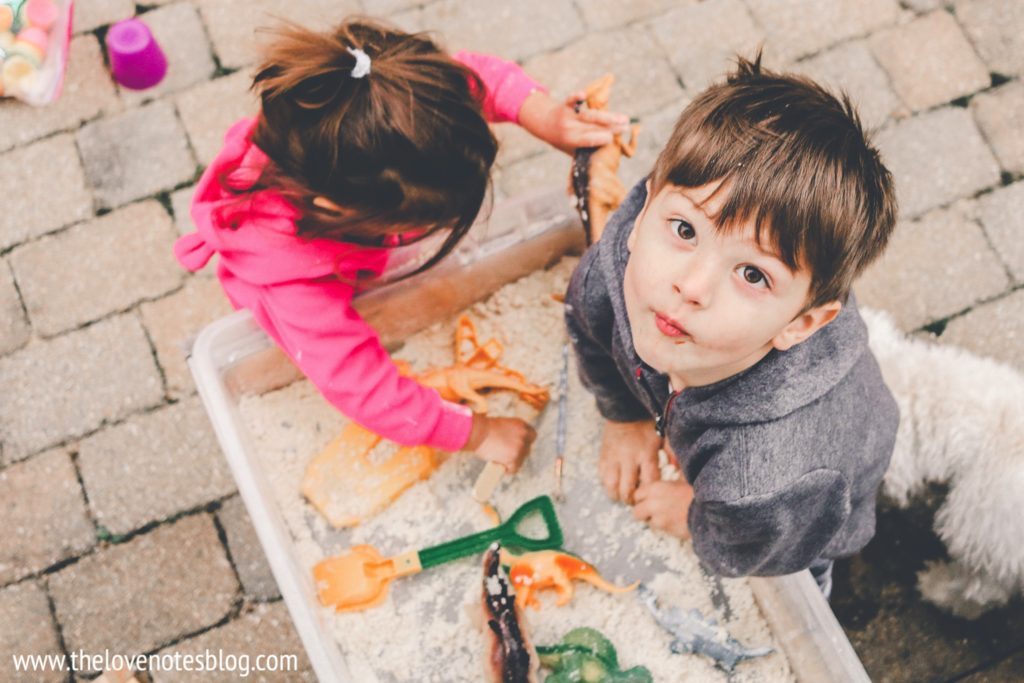 Gio taught Gabi how to roar, so we just may have another dino lover on our hands in the future, haha.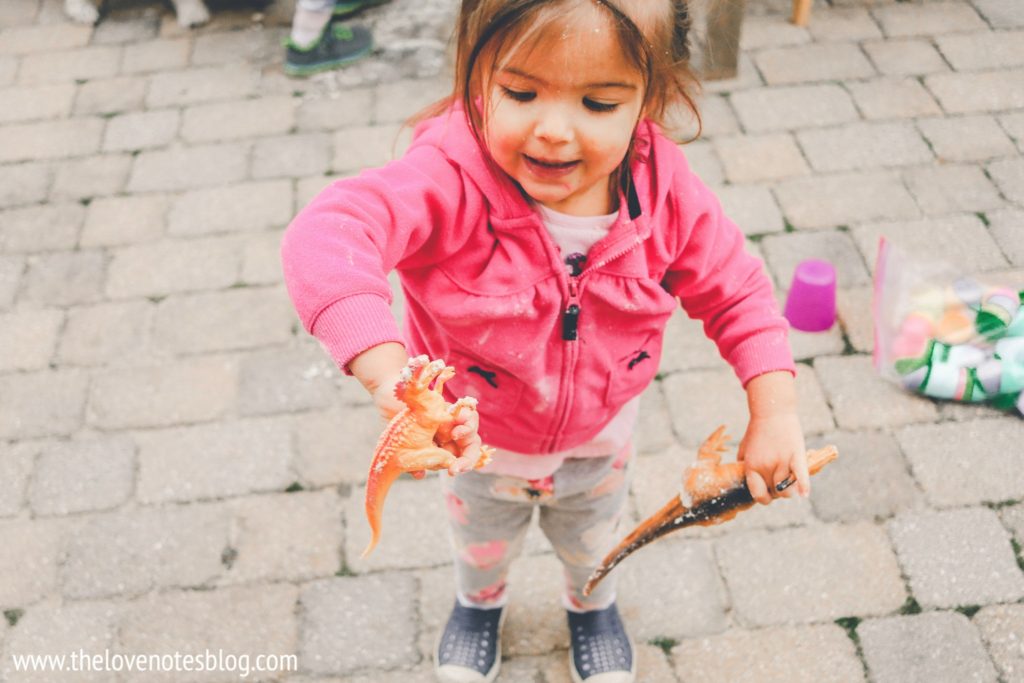 And of course, a dinosaur sensory play activity wouldn't be complete unless the contents of the bin were poured, sprinkled or shoveled out at some point, haha. I think part of the fun is getting messy, so if weather permits, we always do these types of things outside! I want to let them fully enjoy playing without worrying about a mess.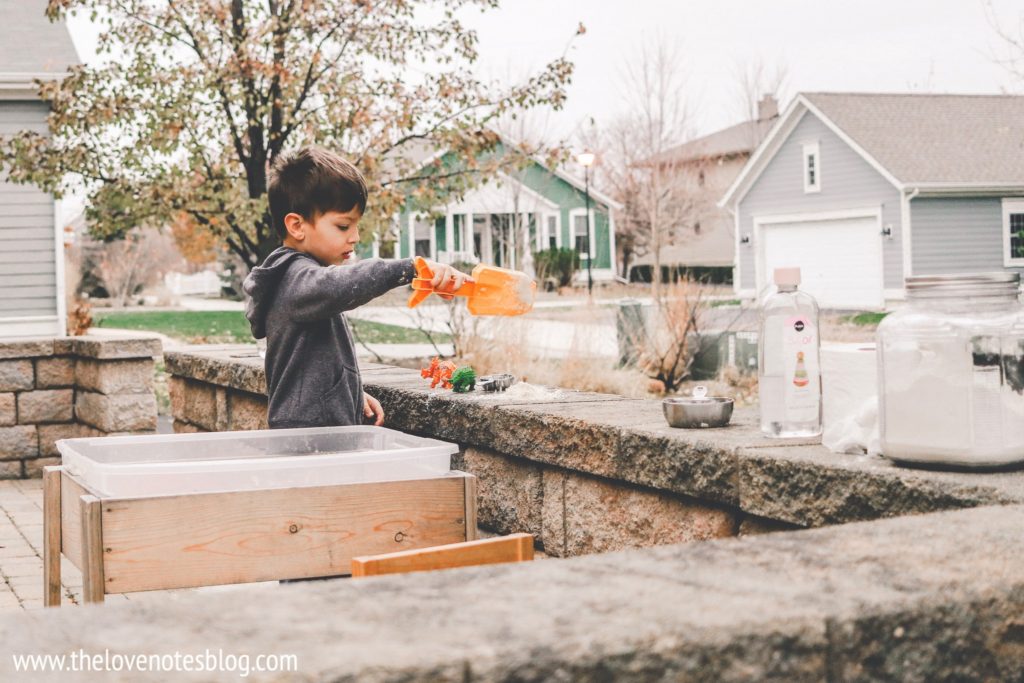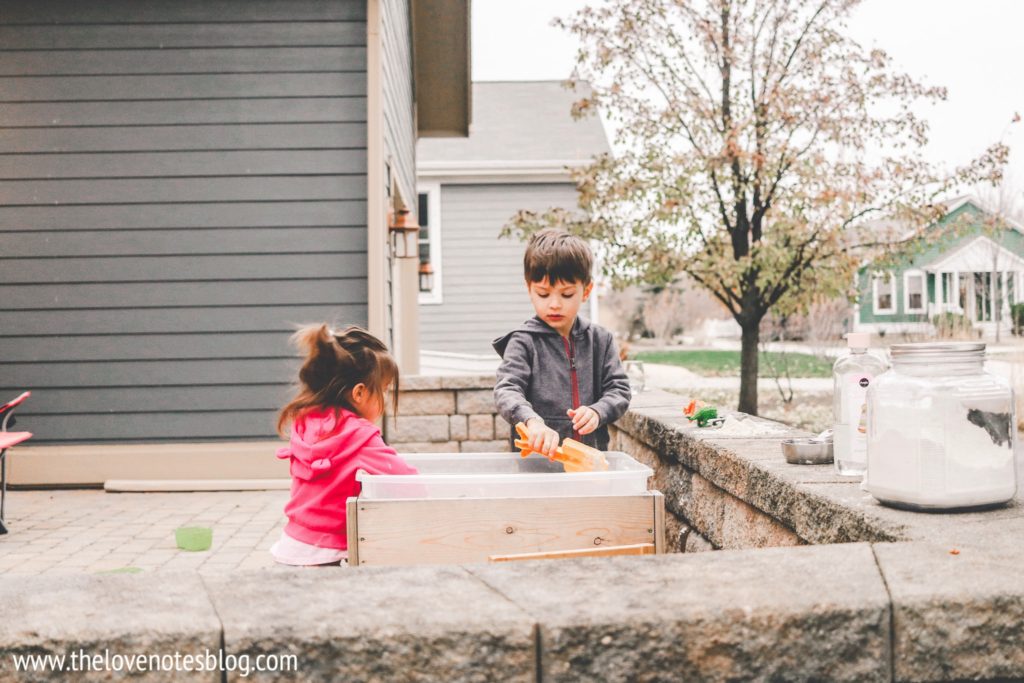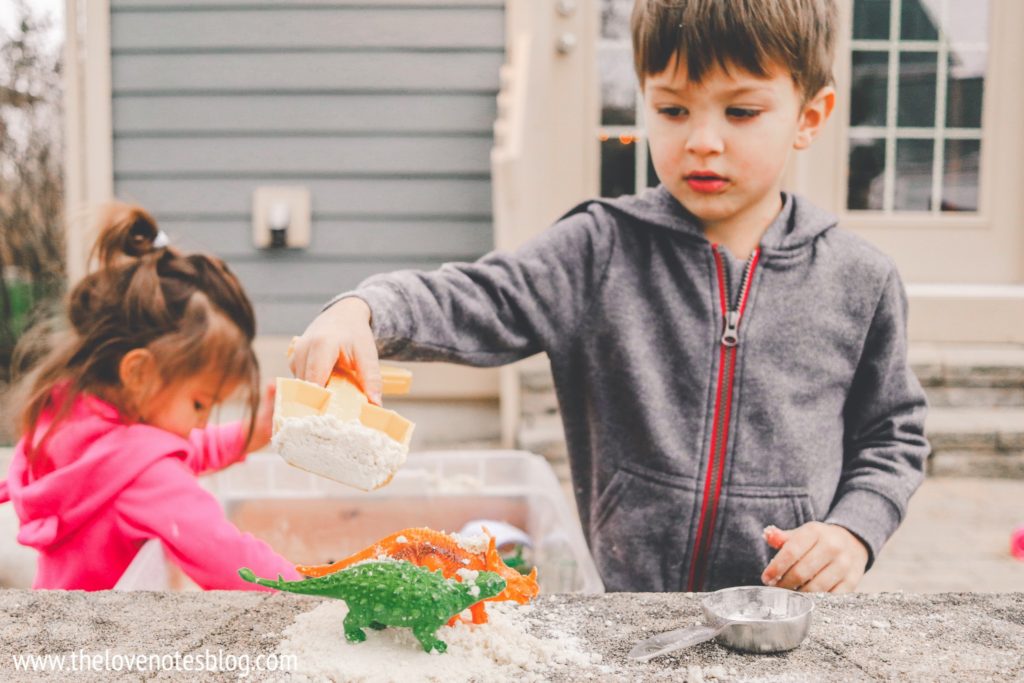 We did lots of pouring on the dinosaurs, which soon turned into them throwing it into the air like confetti while yelling, "It's snowing!!!" So yeah. Outside is a good place for this one, haha.
The kiddos love these types of activities, so I hope this inspires you to create your own sensory play, whether it involves the dinosaurs & paint brushes, or simply cups & spoons. Thanks for stopping by!

Check out these other sensory table ideas: