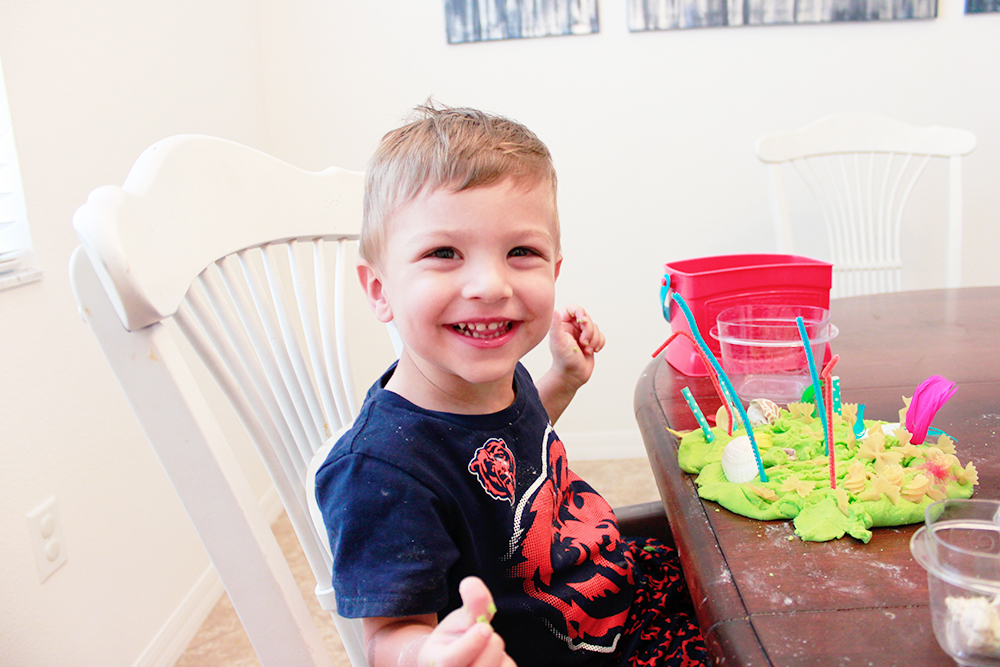 Play dough is a great way for kids to work on  their fine motor skills while having fun and using their imagination. Read on to learn how to make your own no cook play dough using just a few ingredients that you already have in your cabinet!

Giovanni loves sensory play. I built him a sensory table last year that we use almost every single day! Out of nowhere he asked if we could play with some "pay dough." He loves cooking/baking with me so I knew he would love making the play dough, too. I used my tried & true "No Cook Play Dough Recipe" that I used time & time again when I was a preschool teacher. It's only a few ingredients & it comes together SO fast!
What you need:
2 cups flour
1 cup salt
1/4 cup vegetable oil
3/4 warm water (+ food coloring, if you want!)
Measure out your ingredients & combine them in a large bowl. I start with the flour, then add salt, then the oil. Be sure to add your food coloring into your water before you combine it with the rest of the ingredients. Using warm water will help the ingredients "melt" into each other & come together more easily. Stir everything together & once it starts to conform, take it out of the bowl & knead it. When you start working it with your hands, it becomes nice & smooth. When we're done playing with it I store it in an airtight container or zip top bag. It lasts for up to a week.
Gio loves to pour & stir ingredients!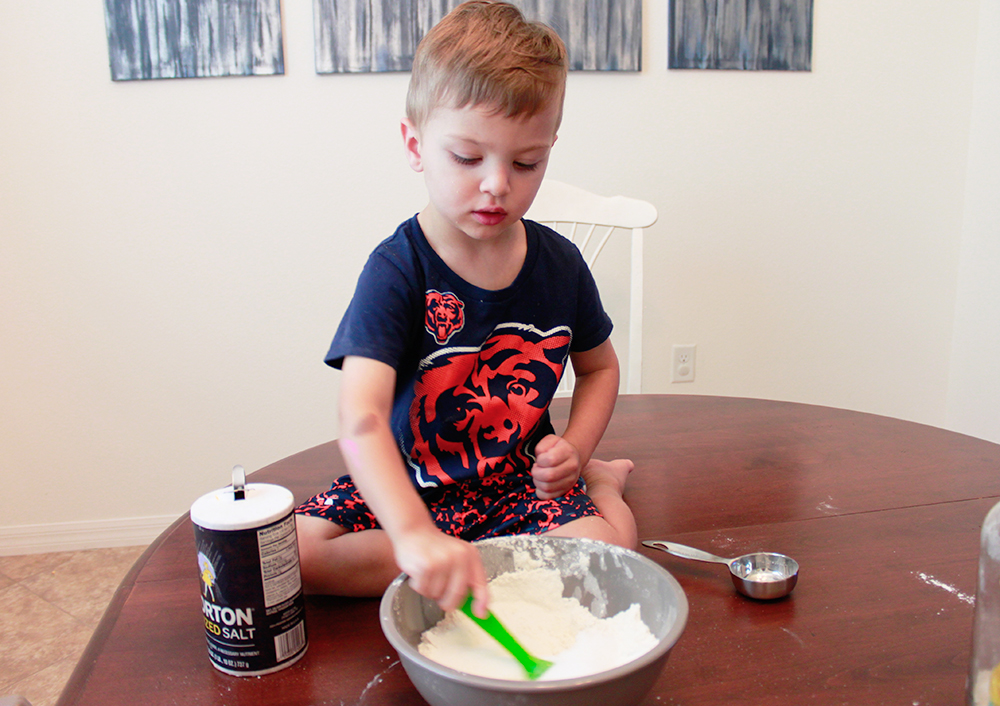 I mean look at this concentration, haha :)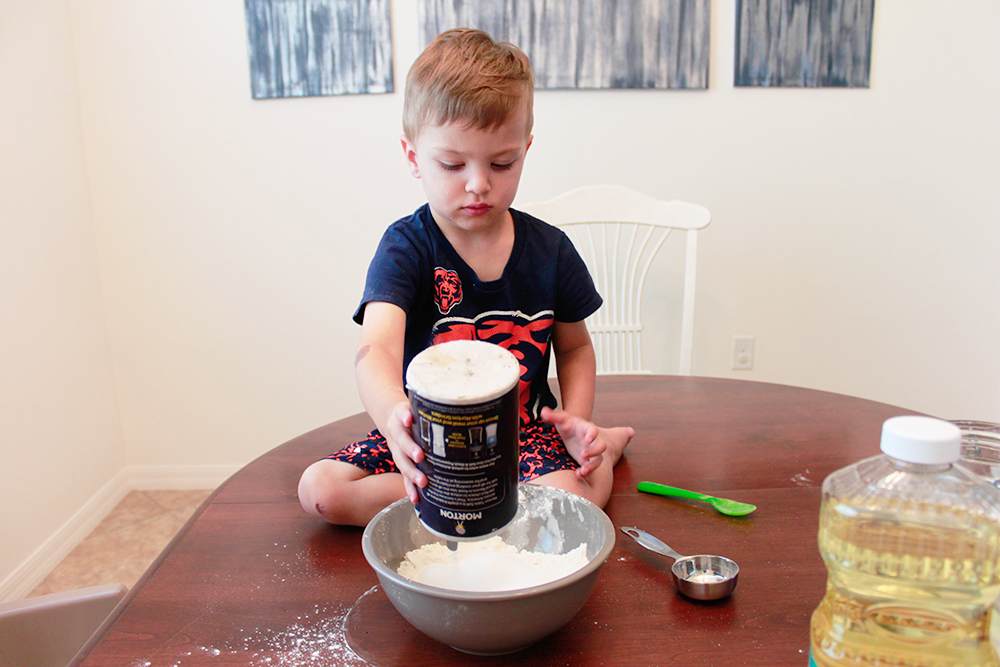 I think his favorite part was stirring in the green water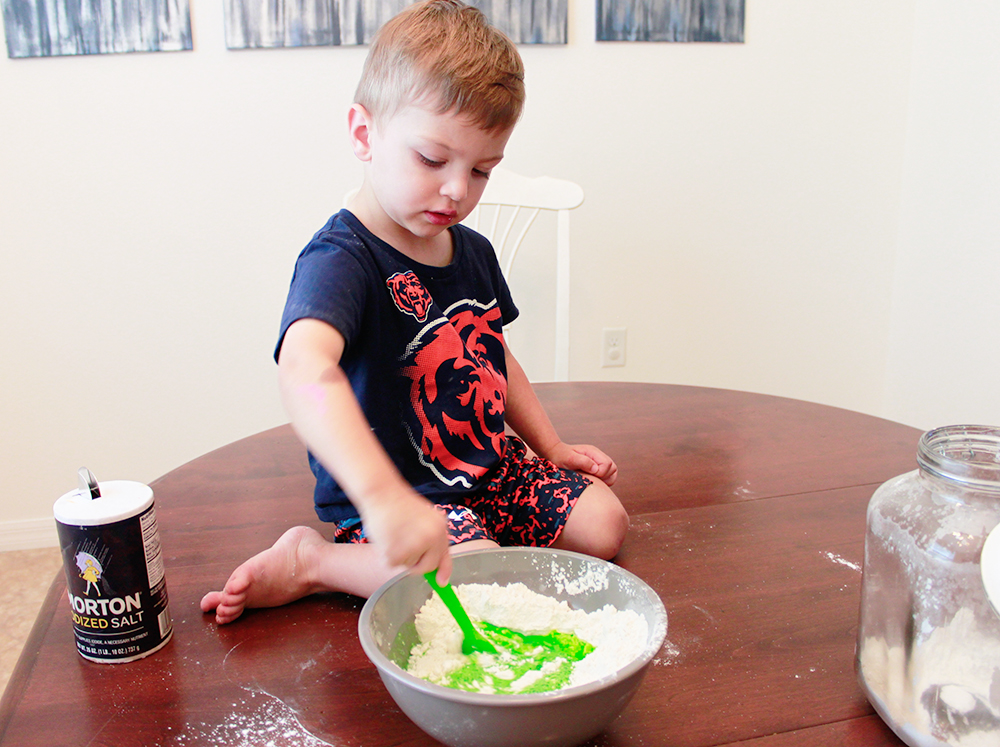 This is what it looks like as it's coming together. At this point I take it out of the bowl & knead it on the table so it gets nice & smooth.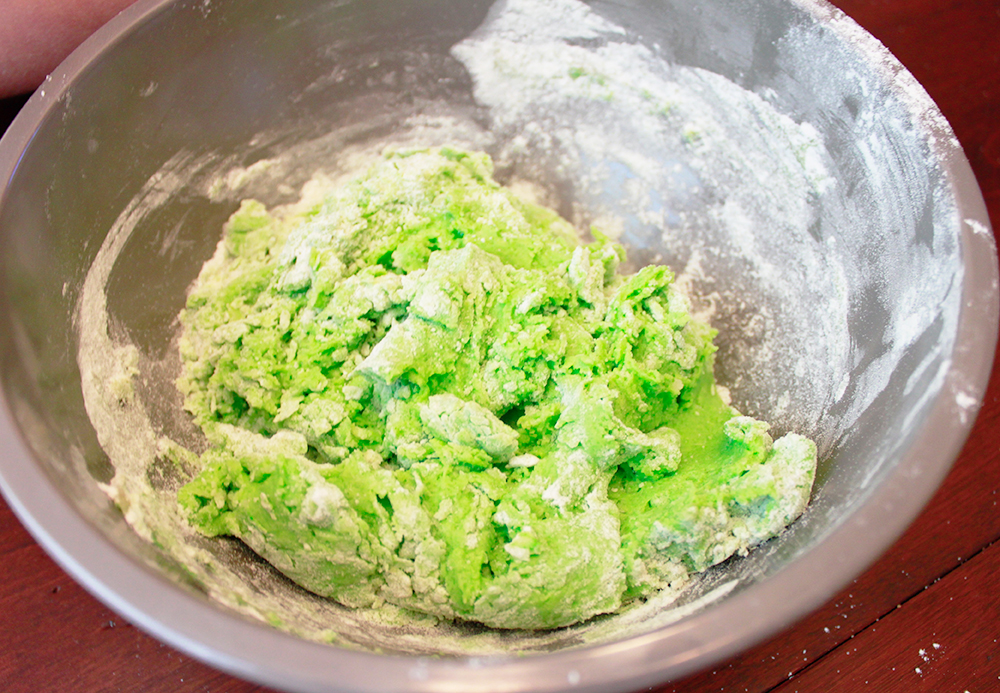 I put out a ton of things for him to explore the play dough with… Butterfly pasta noodles, pipe cleaners, paper straws, seashells, feathers, plastic shapes & utensils. Anything goes!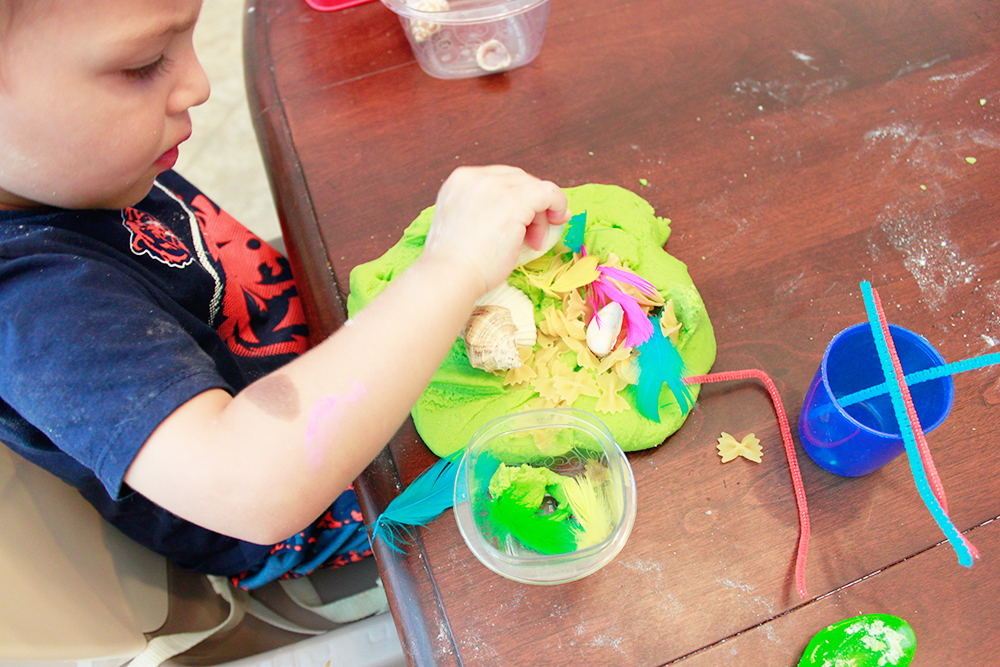 He sat there for such a long time putting everything in the dough & taking it out again.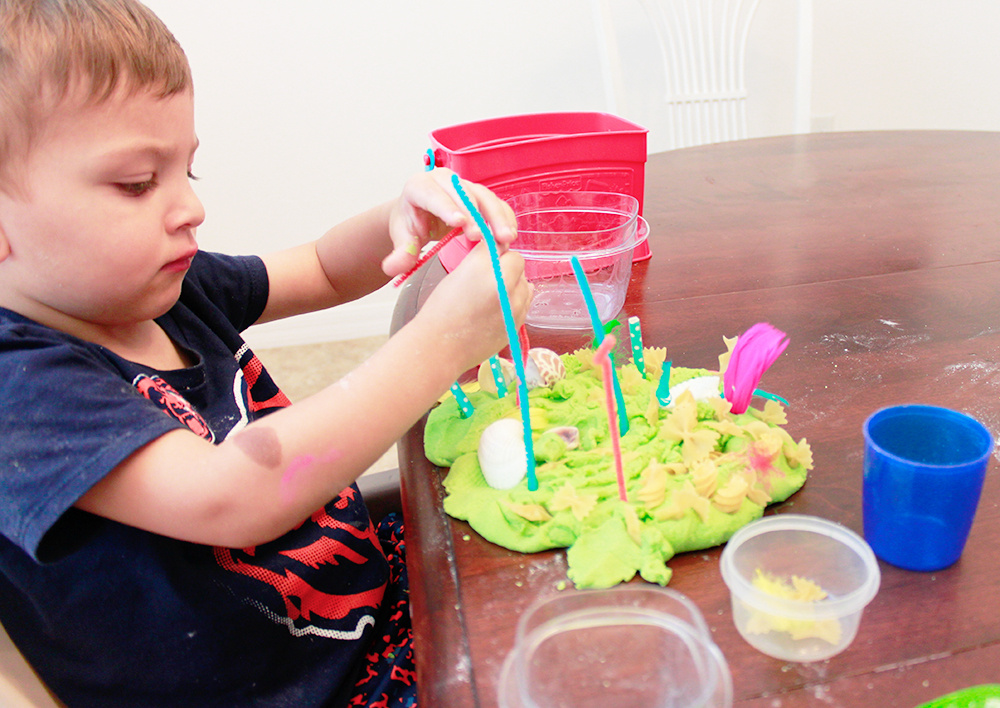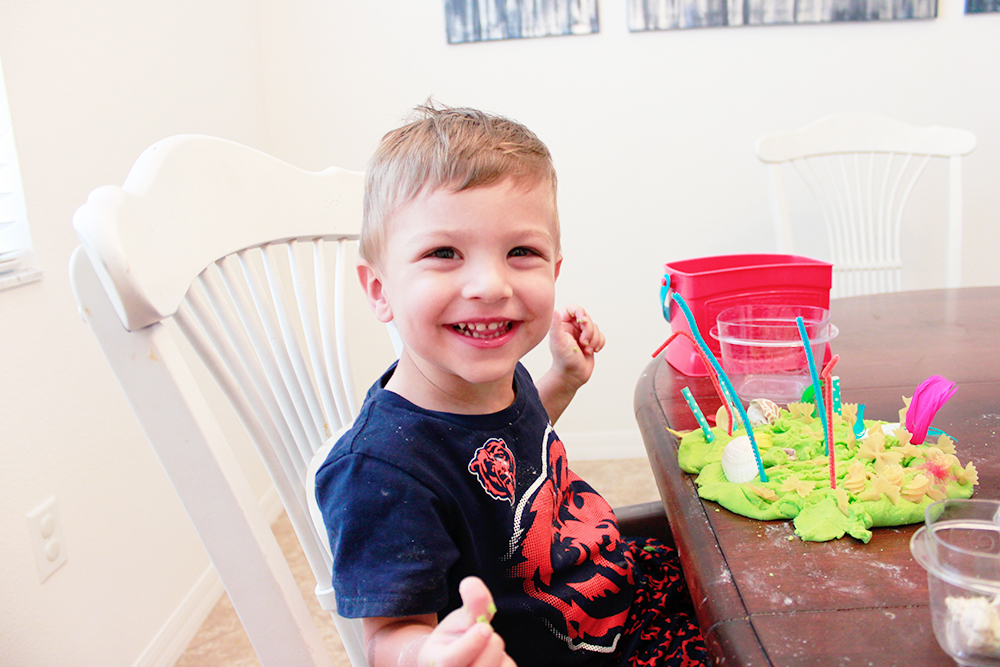 If you're looking for a fun & simple activity try this & let me know how it goes! Thanks for stopping by!