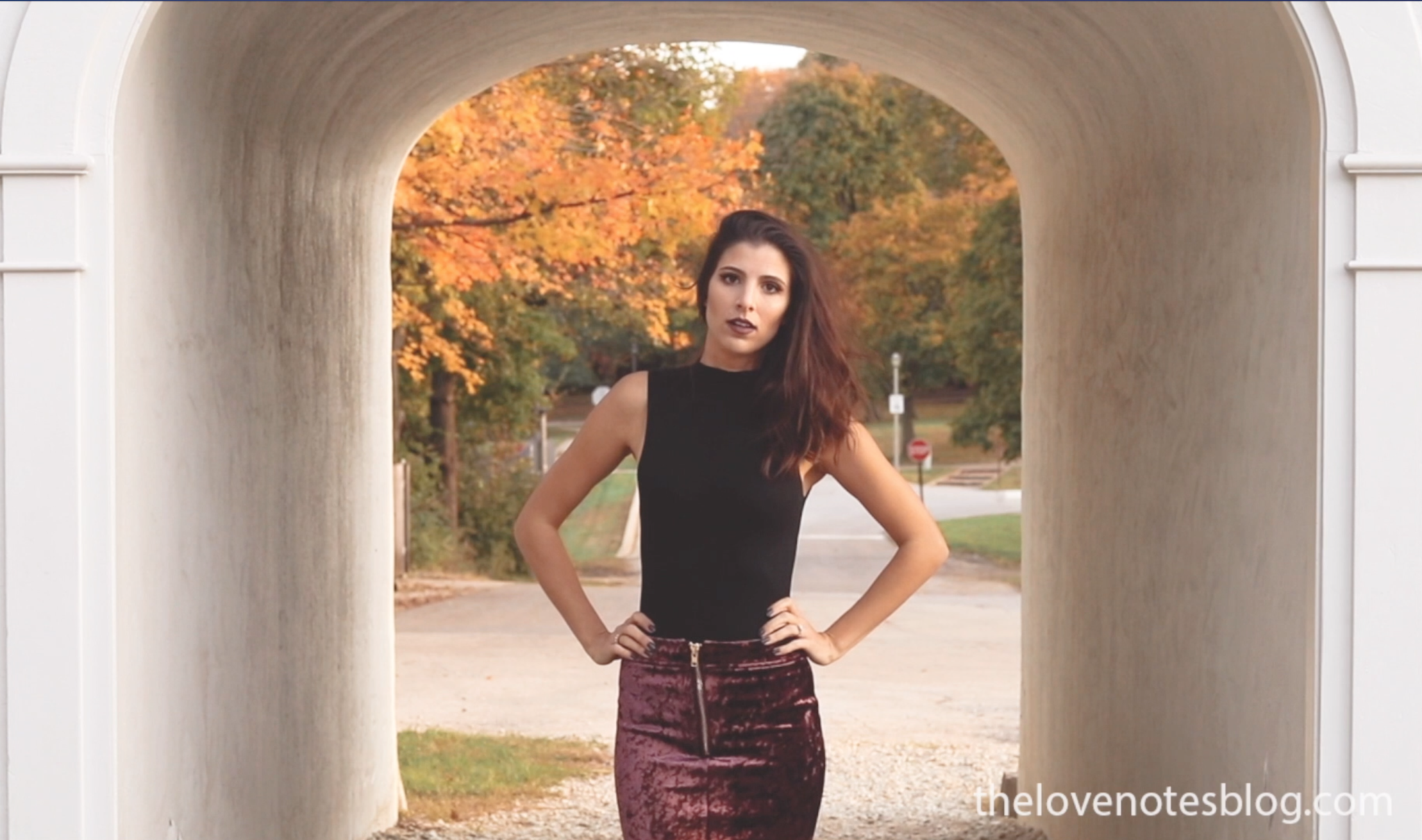 Fall Lookbook 2017

I've been wanting to do a look book post for a year & a half & it FINALLY HAPPENED in this fall lookbook video we created! Tom & I have been working on this video for weeks & I'm soooo happy it's actually done before winter, haha. I personally love looking at fashion blogs & look book videos for outfit ideas, so I created my own to give you some inspiration this Fall– and even through Winter, if you add a coat :)
I don't consider myself an expert at fashion by any means, but I had a lot of fun putting these outfits together. I feel like my style is pretty minimalist & "easy," with maybe one statement piece per outfit. The best part about fashion is that you can take any outfit & not only make it your own, but dress it up or down depending on the occasion & your style.
Here are all the fall lookbook outfit details in the order shown in the video. Some of these pieces I've had for a while, so if I couldn't find the exact item, I linked something similar. I hope you guys love it, I already can't wait to film the next one! Also– huge thank you to hubby for filming this– It took 3 days & 7 locations!
*Also, toootally regretting not taking proper photos of each outfit!! I clearly was only focused on filming. The video is definitely higher quality, but here are some screen shots of each outfit for reference :)*
Outfit 1

Cold shoulder tunic with moto leggings & riding boots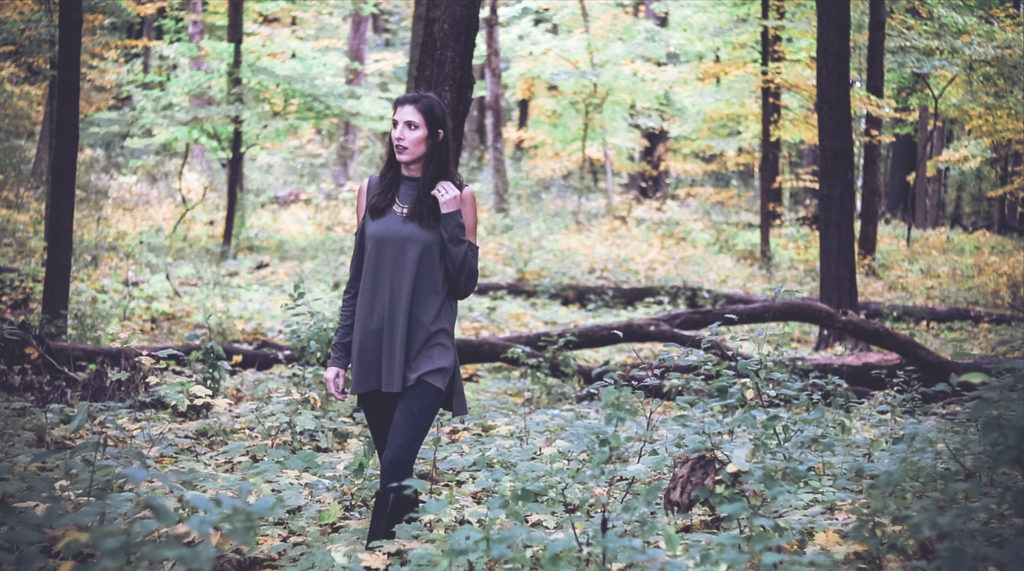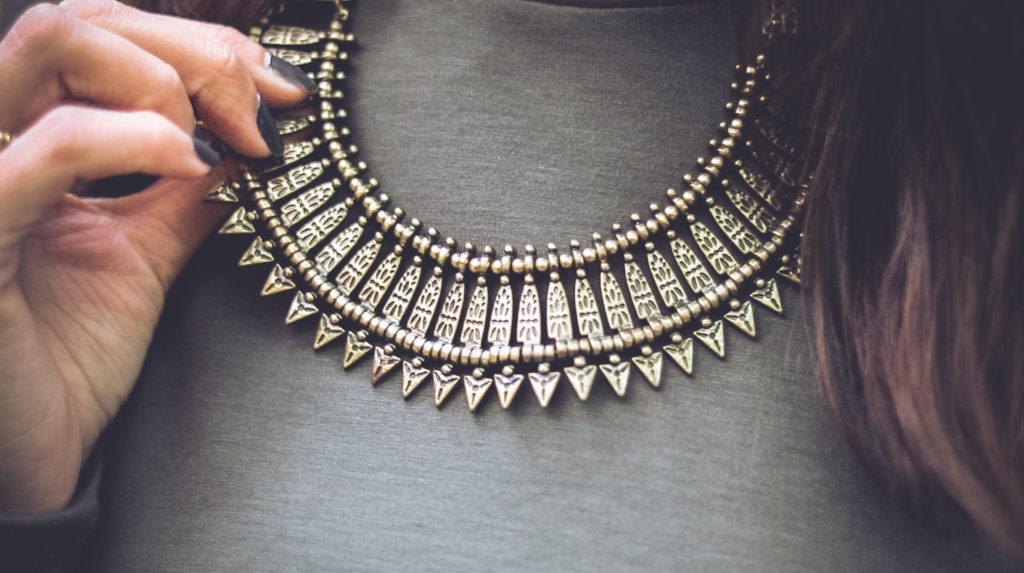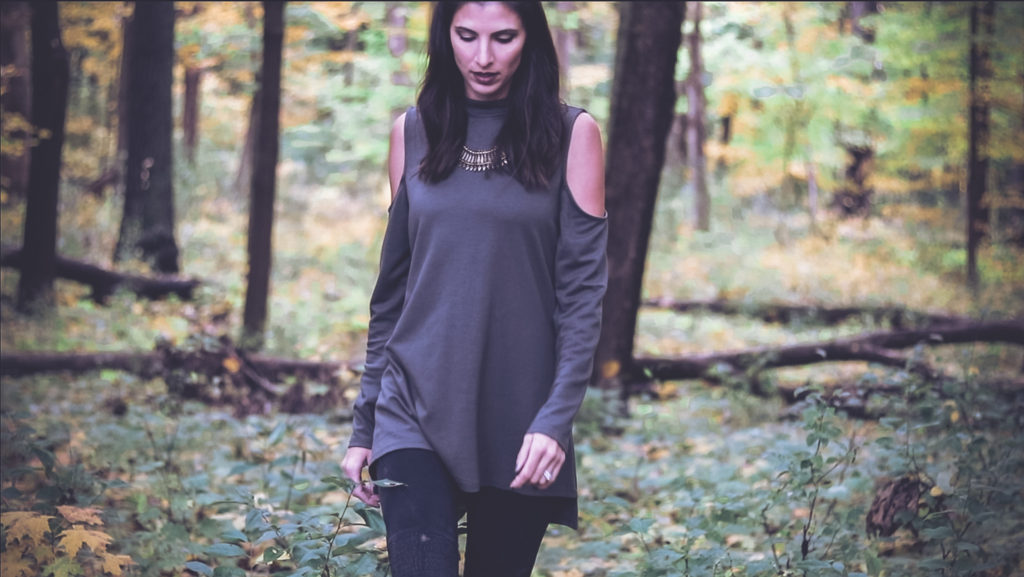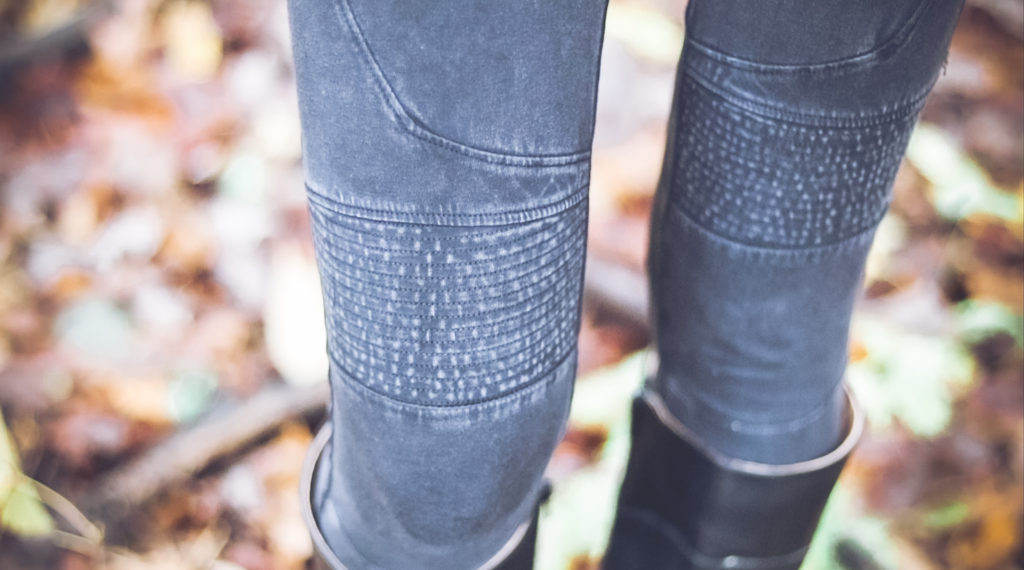 Mock Neck Cold Shoulder Tunic in Olive | Stretch Cotton Moto Leggings | Metal Collar Statement Necklace | Corso Como Rena Riding Boot | Similar Boot Here
Outfit 2

Lace crop top, tie front palazzo  pants & ballet flats.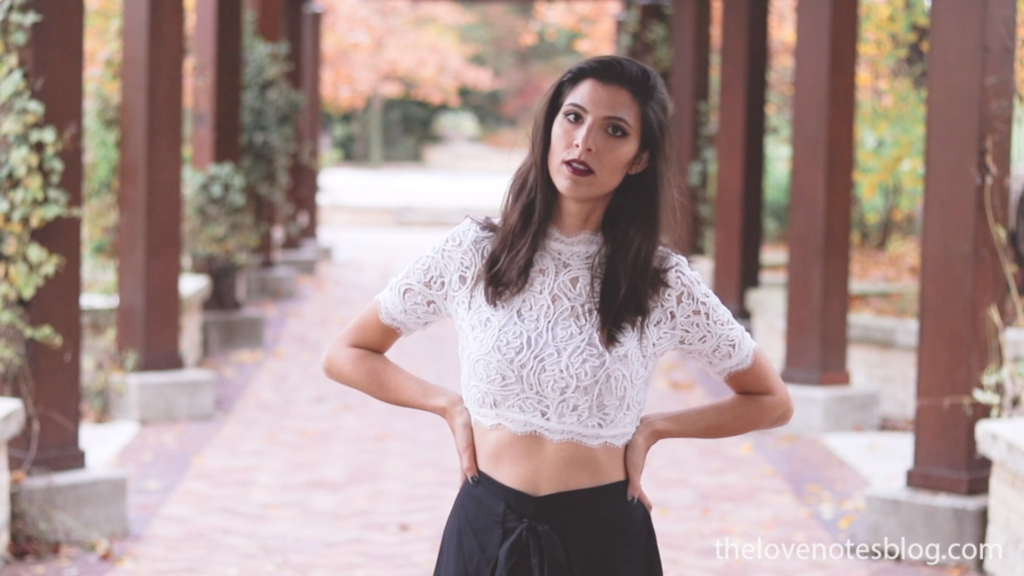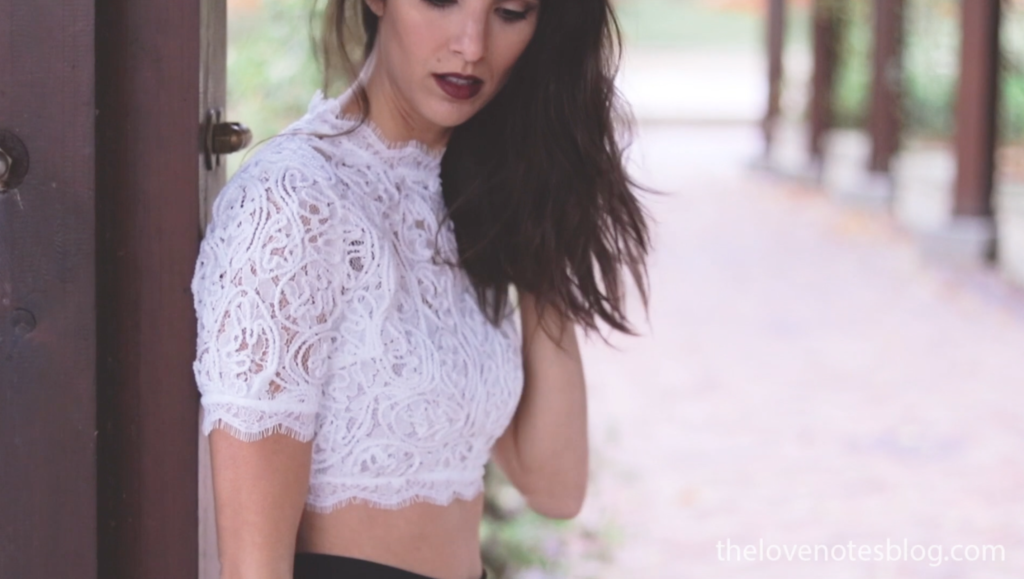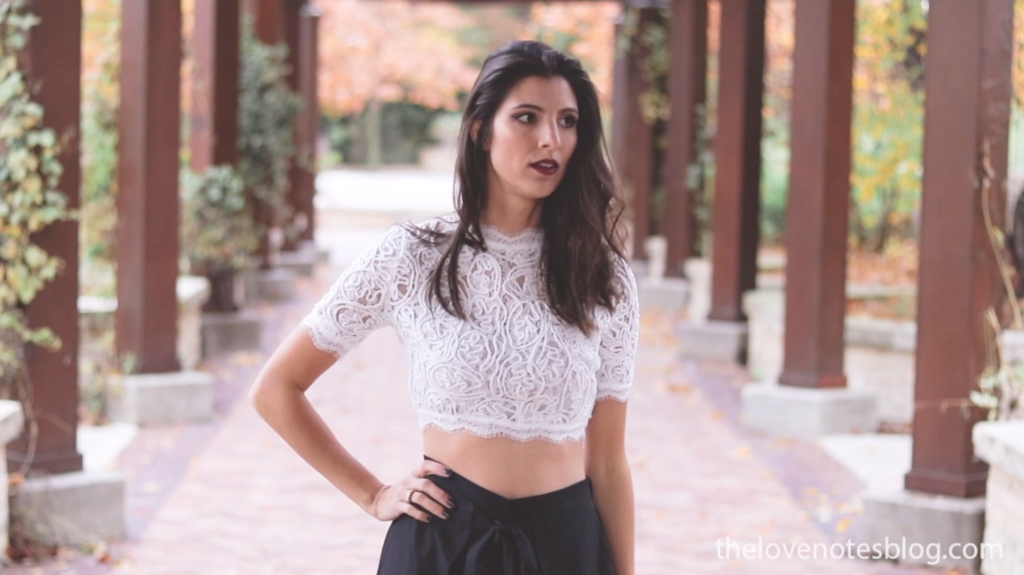 Lace Crop Top | Similar Palazzo Pants | Similar Palazzo Pants | Ballet Flats
Outfit 3

Relaxed tee, (faux) leather moto jacket, burgundy stretch pants, velvet choker & over the knee boots.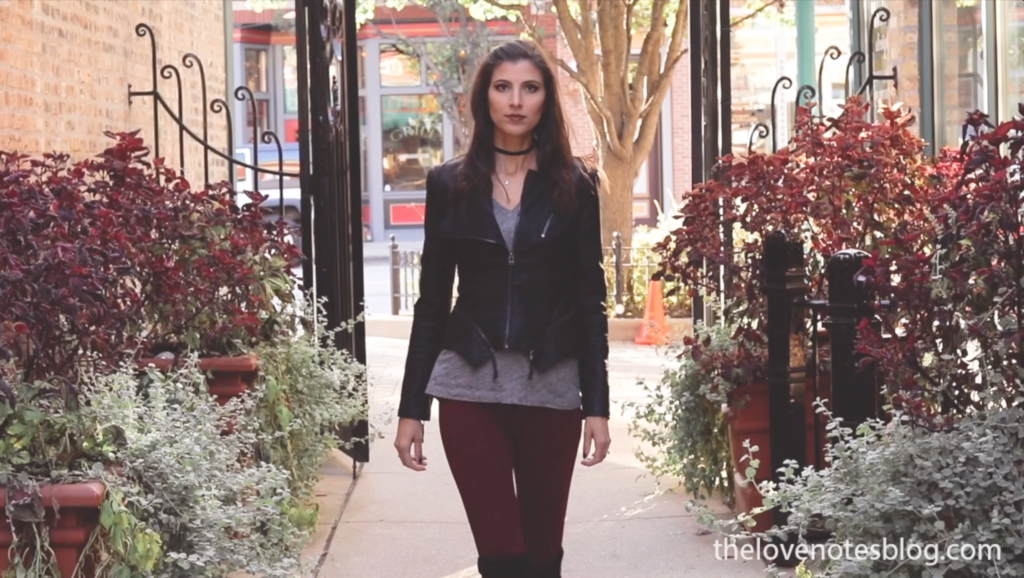 Grey V Neck Tee | Moto Jacket | Similar Stretch Leggings | Over the Knee Boots 
Outfit 4

Mock neck bodysuit, crushed velvet skirt, tights & booties.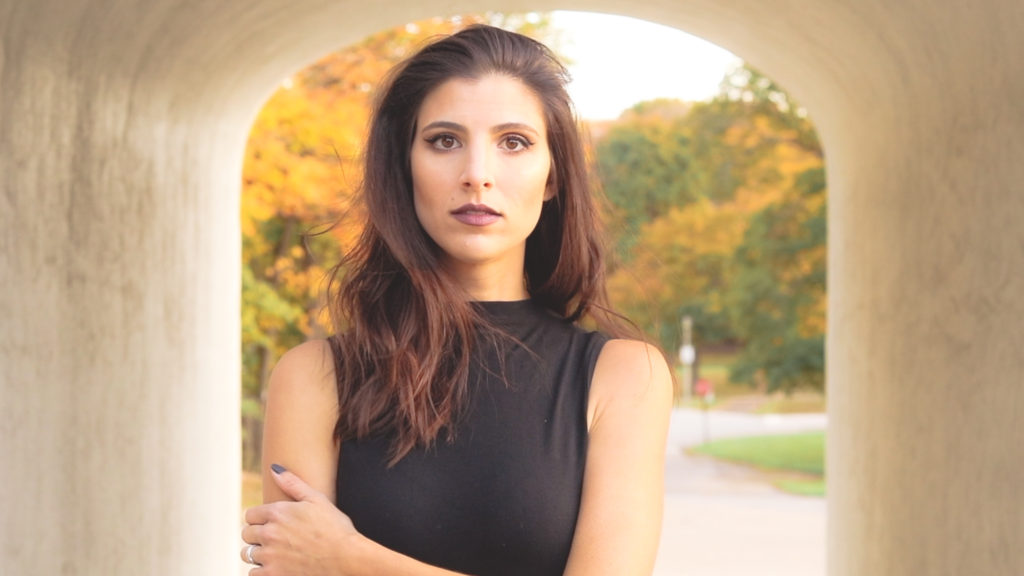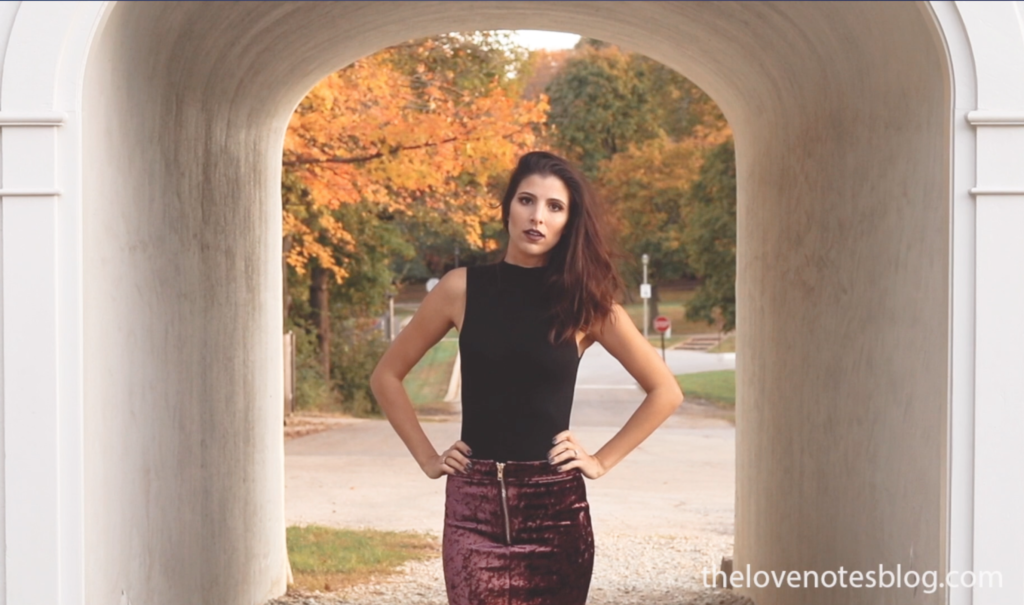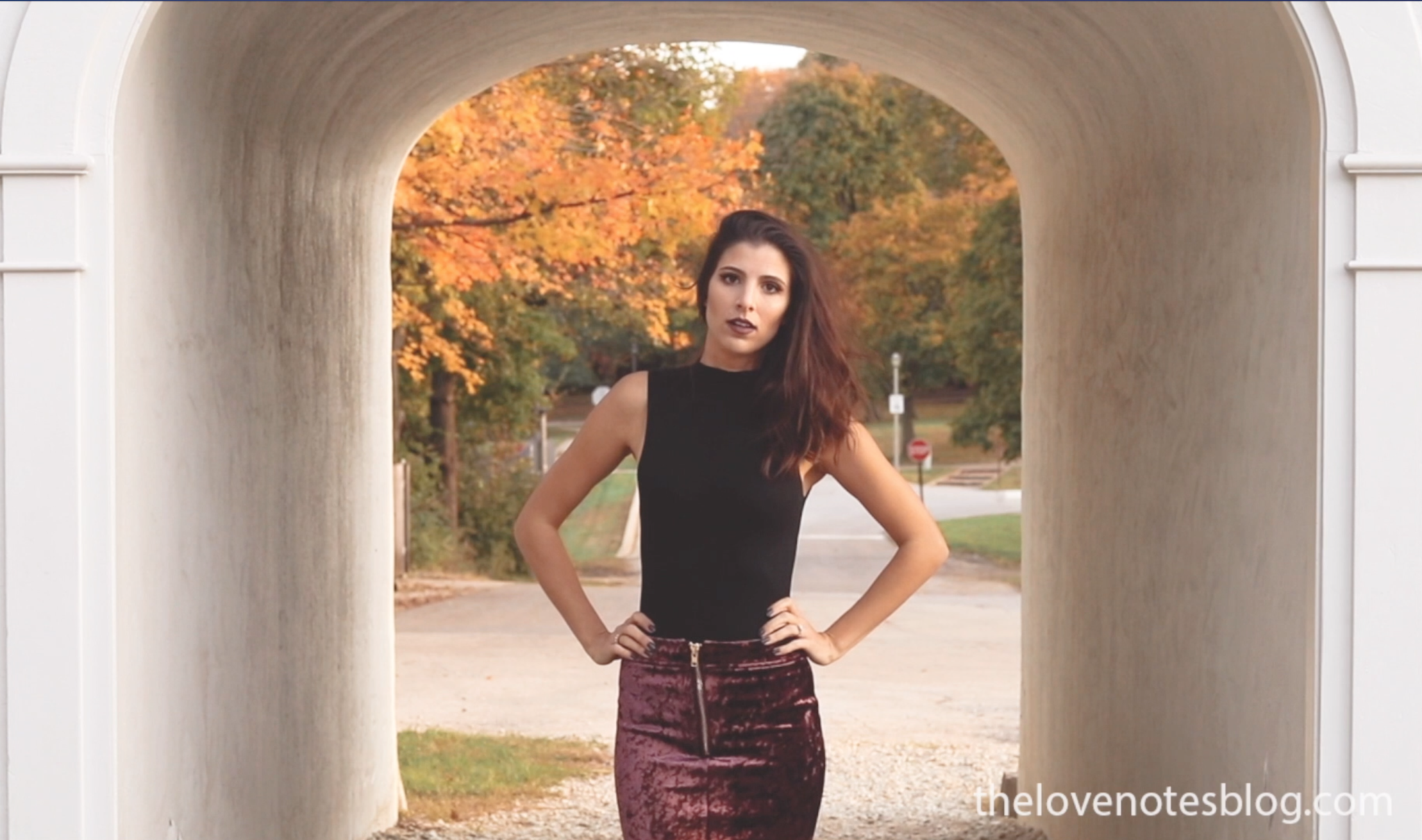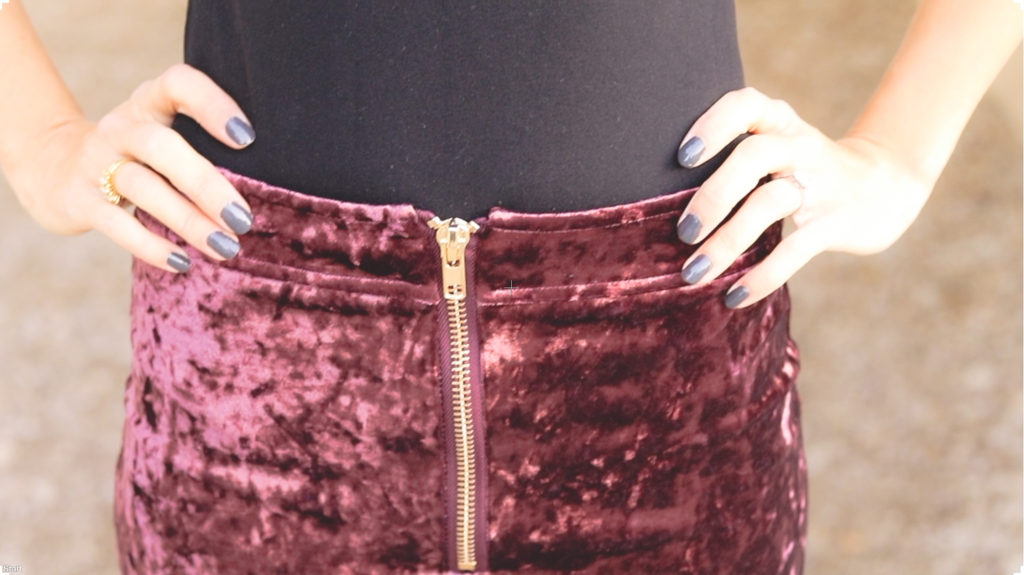 Similar High Neck Bodysuit | Similar Bodysuit | Crushed Velvet Skirt | Booties
Thanks so much for stopping by, I hope you love these outfit ideas & get a little inspiration for the Fall. Love you guys!