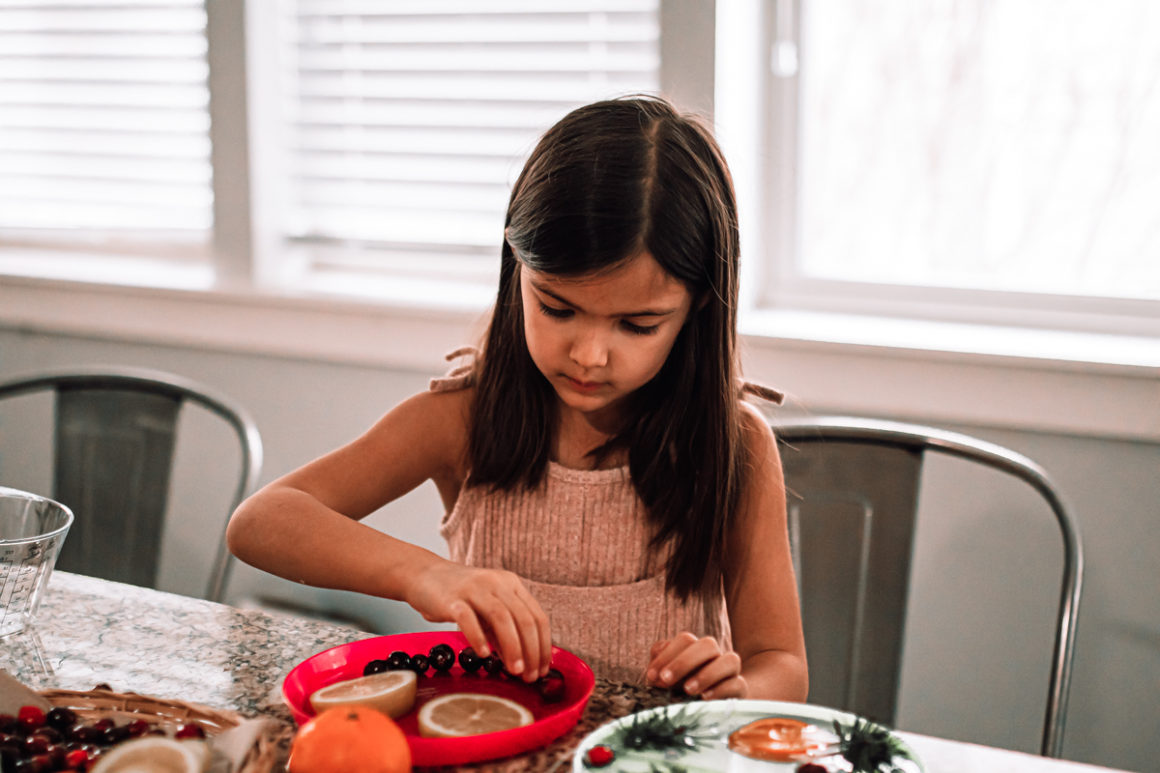 Make Your Own Ice Ornaments!
I saw this post on Pinterest & I had to give it a try– DIY Ice Ornaments! We love a good craft around here, & I love that this one uses items from nature. Read on to see what items we used & learn how to to make your own ornaments.
1. Gather your supplies
---
The first step is to gather the items you want to use for the ornaments. We used:
lemons
limes
oranges
pine tree sprigs
cranberries
plates/ramekins
string
You'll also need various containers to use as molds for your ice ornaments. We used plates & ramekins, but you can experiment with any dishes you may have. The last thing you'll need is string, if you want to hang them like we did.
2. Arrange your items
---
We started out by arranging the items in the dishes. The kids had fun making different designs with the materials. Once you have everything arranged the way you want, pour water onto your plate or container. You want to make sure you have enough water to freeze all of the items, but keep in mind the items may float away if you add too much!
After the water was added, we placed string for each of the ornaments, making sure to add string to each section of the plates that had dividers.
3. Freeze them!
---
Next, we carried our plates outside onto our patio wall so they could freeze, but if you live in a warm place you could put them in your freezer. We did have to replace some water in the plates that were more shallow when water may have spilled out.
We let them sit overnight & they were ready when I got home from work the next day! Gabi couldn't wait to hang them up & decorate the trees in our yard.
4. Hang your ornaments
---
Now it's time to hang your ornaments & decorate your trees! Gabi carefully chose spots for each ornament. She loved hanging them & was so proud of her work!
These DIY Ice Ornaments were such a fun & easy activity. It didn't take much time to set up, and Gabi stayed engaged through the whole process. I recommend you try to make your own! Give us a tag on IG @thelovenotes if you do! :)
---
Thanks for stopping by! If you liked this idea, be sure to check out some other DIYS:
---