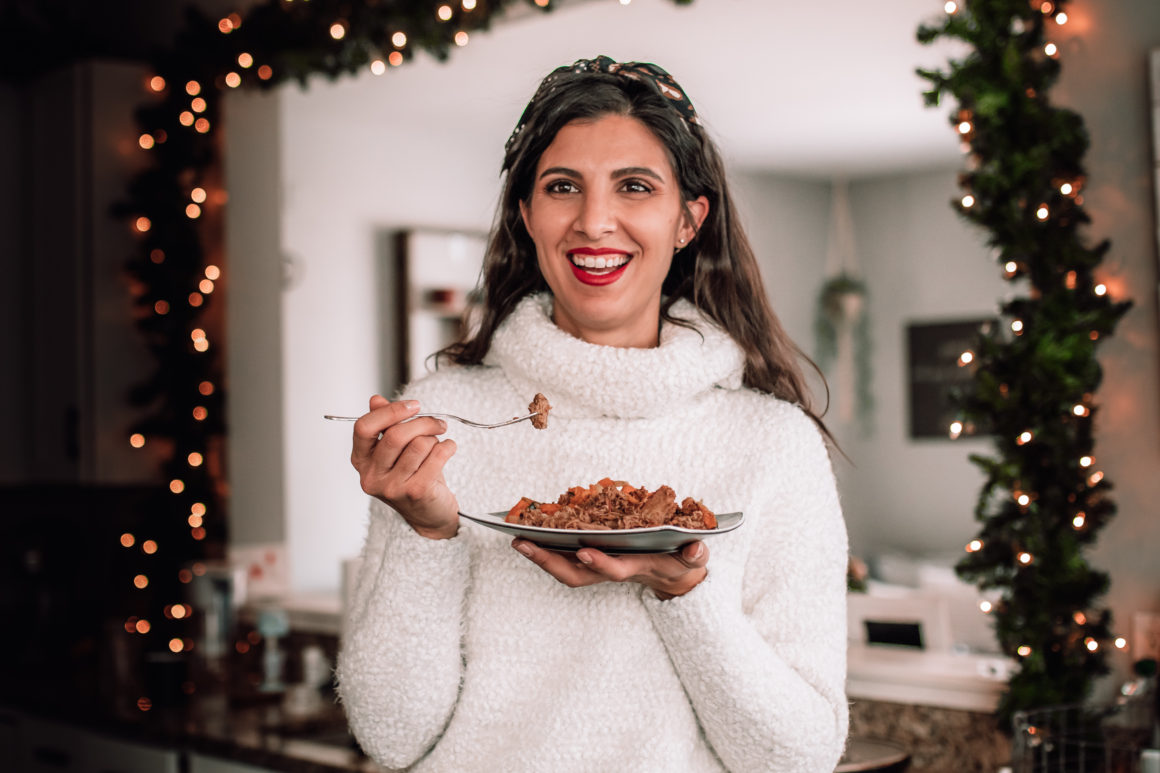 5 Minute Meals Your Family Will Love
Happy New Year!! I hope everyone had an amazing holiday season like we did! We are getting back into the swing of things around here, and after a month of eating alllll the things over break, we wanted to start the year off with a little reset. What if I told you that you could have healthy (keto, paleo, primal, etc.) meals ready for the family in 5 minutes or less, just like us? Read on to see how teaming up with Eat to Evolve has not only helped us eat healthier, but saves so much time in the kitchen!
A huge thank you to Eat to Evolve for sponsoring this post! As always, all thoughts & opinions are my own.
We all know life is busy with kids, but you can still have healthy, 5 minute meals that your family will love, thanks to Eat to Evolve! Read on to see how Eat to Evolve can save you time in the kitchen so you can spend more time on the things you enjoy.
What is Eat to Evolve?
---
Eat to Evolve offers premade meals to cut down on cook time & help you eat healthier foods. They offer Keto, Paleo, Evolve 30, gluten-free, dairy-free, low fat, low calorie, & Primal-friendly options. The meals are cooked fresh over the weekend & are never frozen! With meal options including breakfast, lunch, dinner, and snacks, there's something for everyone at Eat to Evolve.
How it works
---
In short, order meals before 10am CST on Fridays & meals will ship on Monday. That's it! You can order a la carte, or opt for weekly or bi-weekly subscriptions to make it even more convenient. Meals are shipped out Monday mornings in a box designed to keep them cool & fresh, & will be delivered via FedEx. I actually boxed up the ice & insulation after I unloaded the meals, just to see how long the ice pack would last. It was cold in there for a few days! You definitely should *not* leave your food in there for longer than you need to, but you can feel confident that your food will stay nice & fresh until it makes it to your refrigerator!
Why Eat to Evolve?
---
Eat to Evolve pre-made meals are perfect for anyone who's looking for a healthy, convenient food option. These 5 minute meals are great for busy families as they only take a few minutes to heat up! I have to admit that I hate packing lunches for work– now I don't have to! These are so convenient for me to toss in a lunch box & call it a day. These 5 minute meals are also lifesavers during busy weeknights when you don't feel like cooking. Not to mention, I often find that everyone wants different things to eat– with Eat to Evolve, everyone is able to have exactly what they want & it doesn't take any extra effort on my end. That's a win!
Our Favorite 5 Minute Meals
---
Some of our favorite 5 minute meals from Eat to Evolve are:
Pulled Pork & Sweet Potatoes
Get 20% off!
---
Great news– you can get 20% off your first meal order! At checkout, you will see a promo code box. Just add code KRISTEN & the discount will be applied. Remember to order your meals before 10am CST on Fridays so they can be shipped on Monday.
Thank you so much for stopping by! If you enjoyed this post, be sure to check out my post: 3 Timesaving Kitchen Tools
---