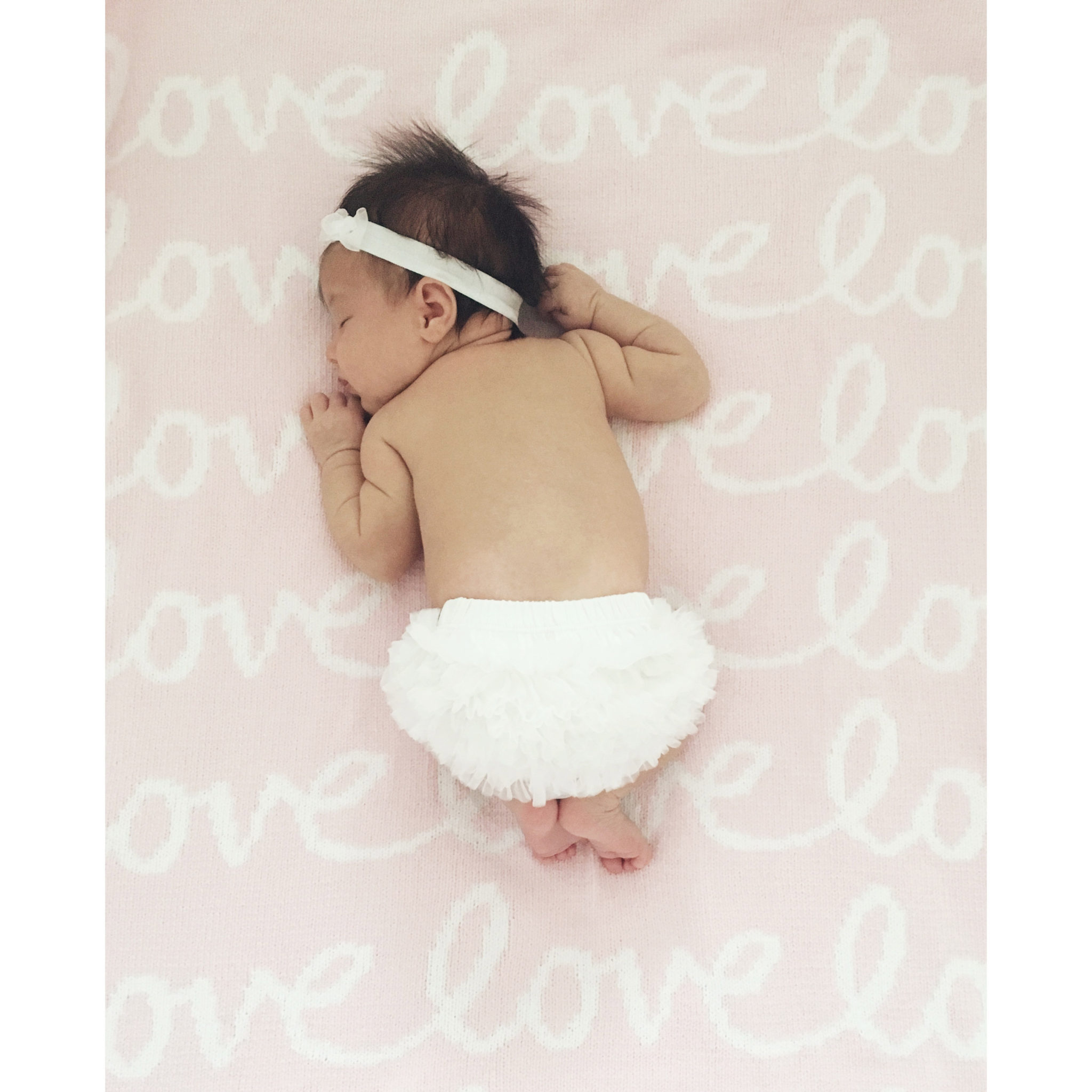 FIRST DAYS HOME WITH GABI
I can't believe Gabriella is a month old already (& I'm just now getting around to writing this, ha!). Life has been pretty hectic around here though, having 2 kiddos is taking some getting used to! But I'm loving it. Just look at this girl, who wouldn't be in love?!
Her hair… I'll never be over it! Our little mad scientist <– I say that with so much love, hahaha :)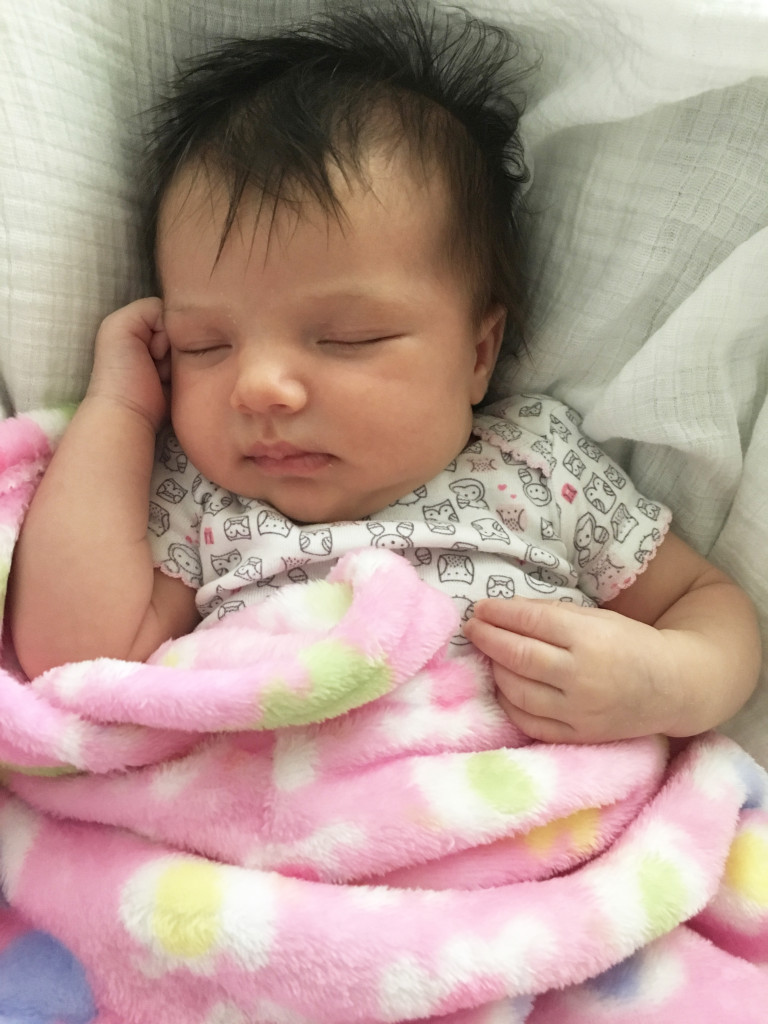 At one month old, she's in the 91% for height & 46% for weight… pretty much right where Gio was! She sleeps 3 1/2 hrs at night, which, if you remember my post on sleeping struggles with Gio you'll understand why 3 1/2 hrs is amazing! Of course I'm still a tired mama chasing a 2 yr old most days, but I'll take those 3 1/2 consecutive hours of sleep at night :)
Gio has been adjusting pretty well to having a little "sissy" & he loves her to pieces– follow me on Snapchat (@thelovenotes) to see all the cuteness! He has lots of nicknames for her, but "pincess," honey & sunshine are probably his favorite. Too cute :)
All the heart eye emojis.
I do have to admit that even though he's such a little lover, we've seen a few signs of jealousy in this past week, too. I might do a separate post on that… I'm hoping it's just a phase but we're doing our best to address it & make sure he knows he's our boy & he's sooo loved! Can we talk about how cute he looks with his new haircut?? He's looking so big to me lately!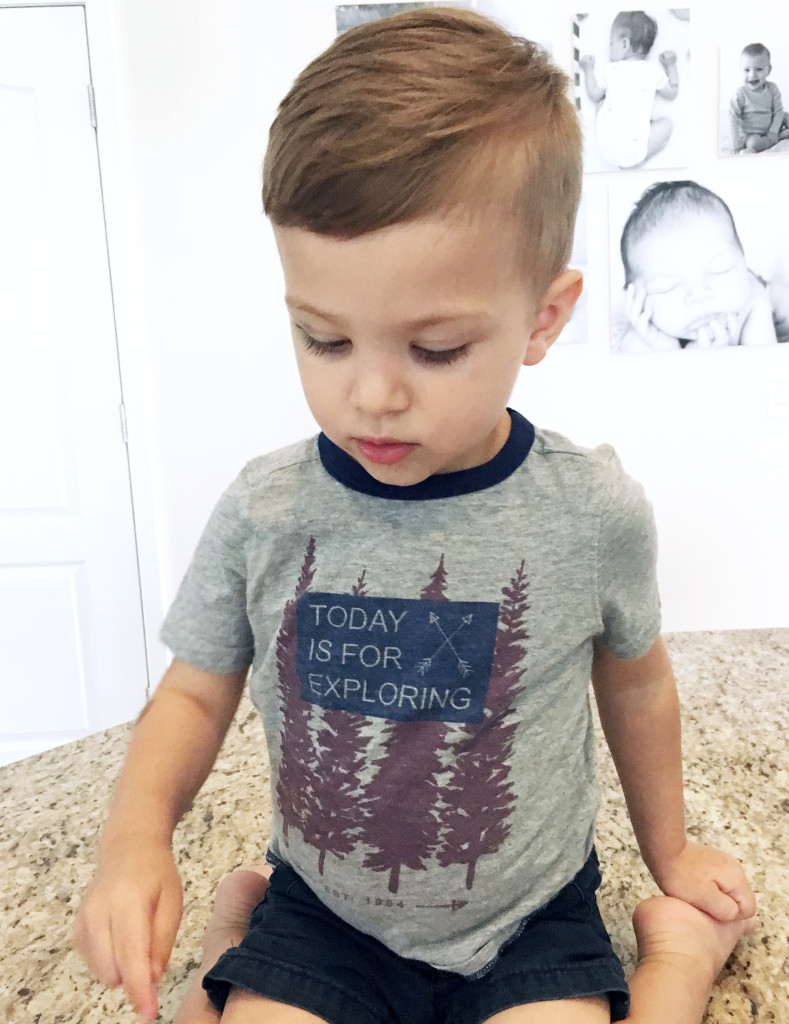 The craziness of having 2 kids kind of comes in waves… I feel like it's either calm (or as calm as it can be with a 2-yr-old boy, haha) or way too many things are happening at once for me to handle. Like last night when I was trying to not burn make dinner while keeping Gio from climbing onto the countertops/taking food out of the refrigerator/throwing onions ("Ball, mama?"), then seeing that Gabi spit up alllll over herself & it somehow ended up on him, too… I'm getting a headache just thinking about it, hahaha. I love all the moments…. but I have to say, I'm extra thankful for the peaceful ones ;)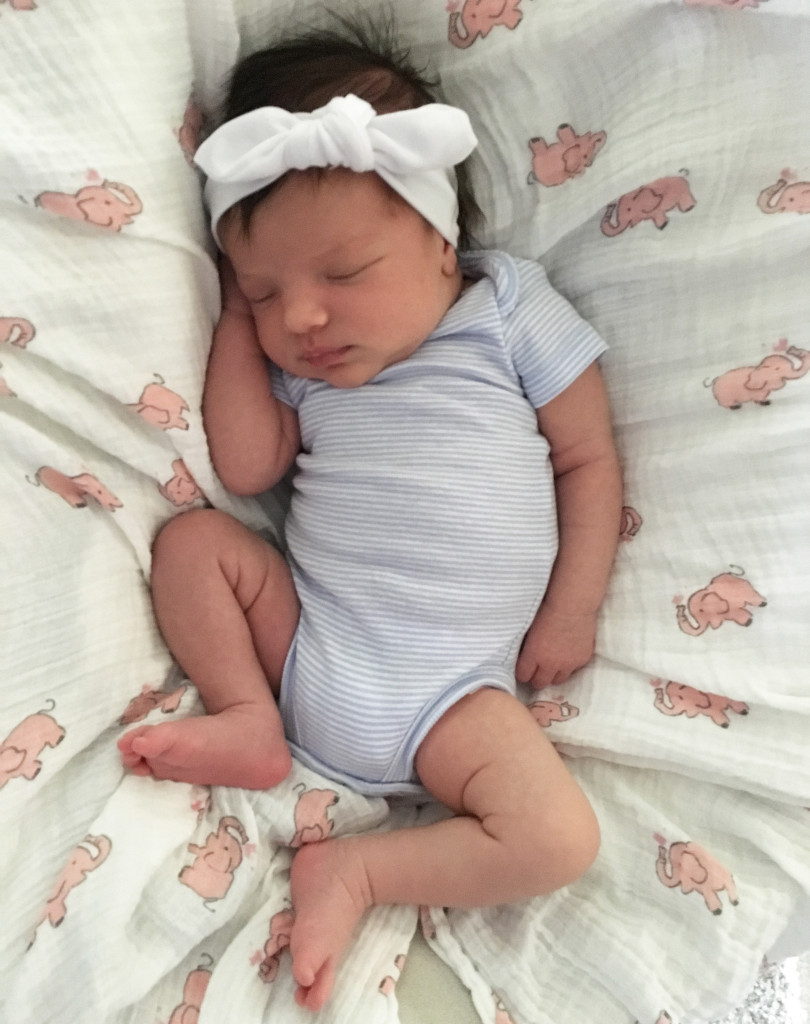 In other news… My first trip out with 2 kids was nothing short of exciting. It took foreeeeever to even get out the door, haha. I forgot how much longer it takes with a newborn! I got used to just hopping in the car with Gio whenever I wanted to. If he got hungry, there's snacks in the car… With a breastfed newborn it's a little different, haha. We eventually made it out the door & into the car. I made sure to park next to the carts at Target so I could grab one & put Gio in right away. & I'm so grateful for my Moby wrap so I could be hands free… just kidding, you're never hands free when you have a 2 yr old, even sitting in a cart. Ha!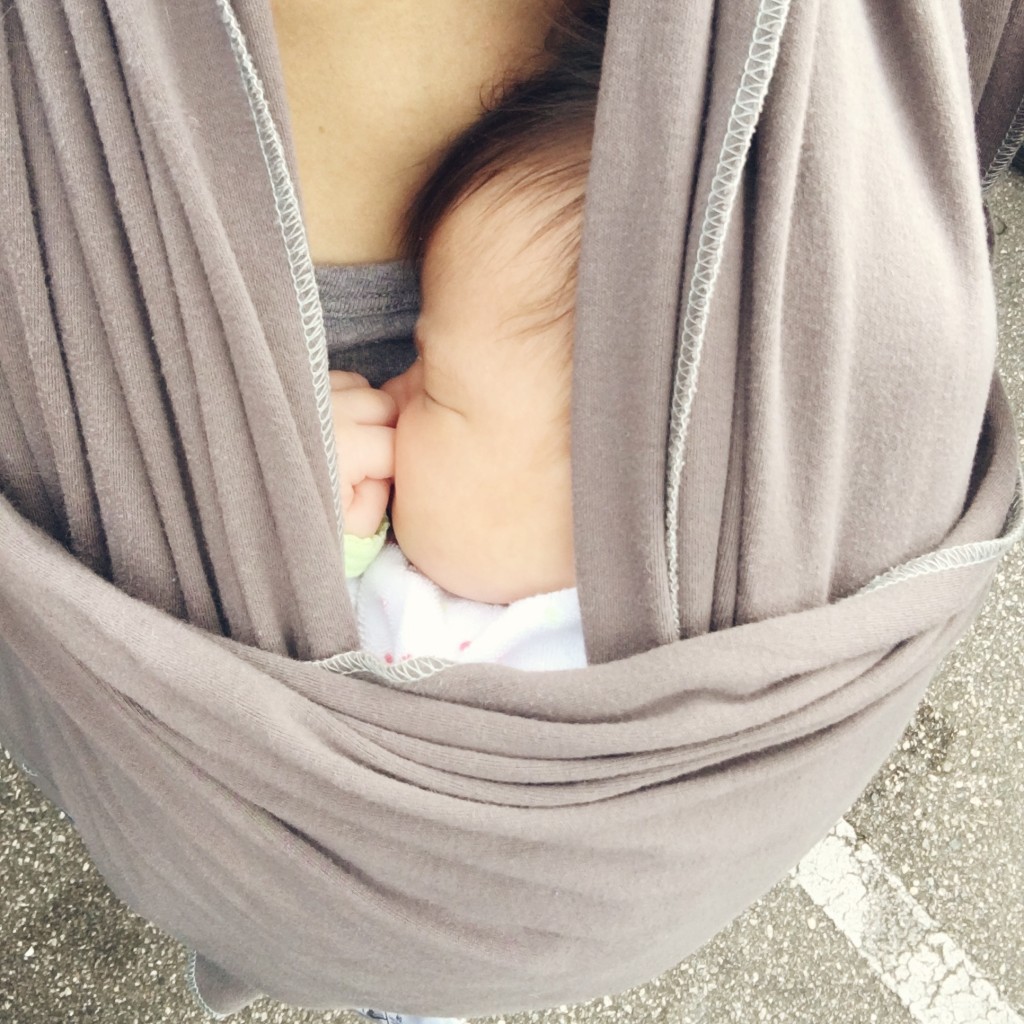 Thankfully, my first trip out alone was a breeze because they were both little angels :) & little by little I'm sure I'll get used to going out with 2 instead of 1.
So that's where we're at right now. Just learning how to navigate these changes. & enjoying every minute!! I'm so grateful for these babies.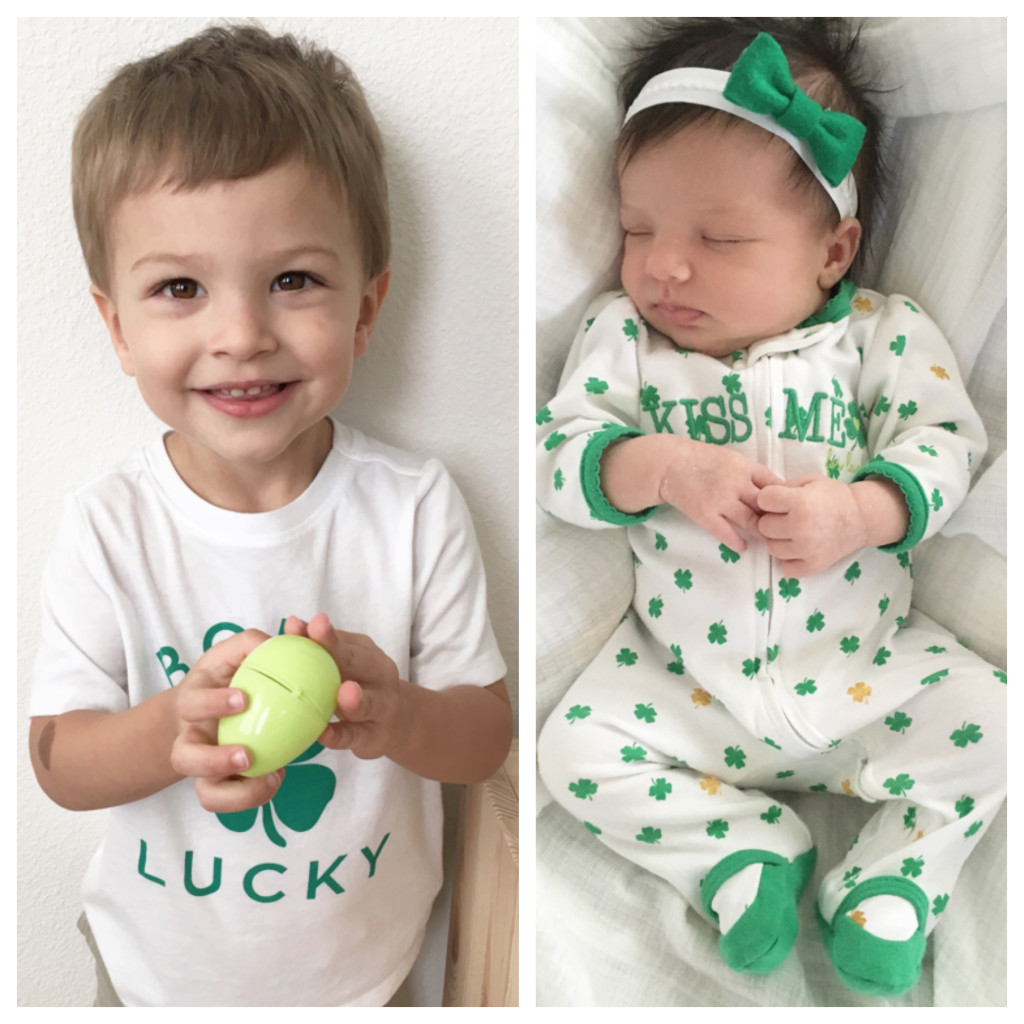 I'm hoping to post an adorable DIY next week, so check back for that ;) Thanks for stopping by!