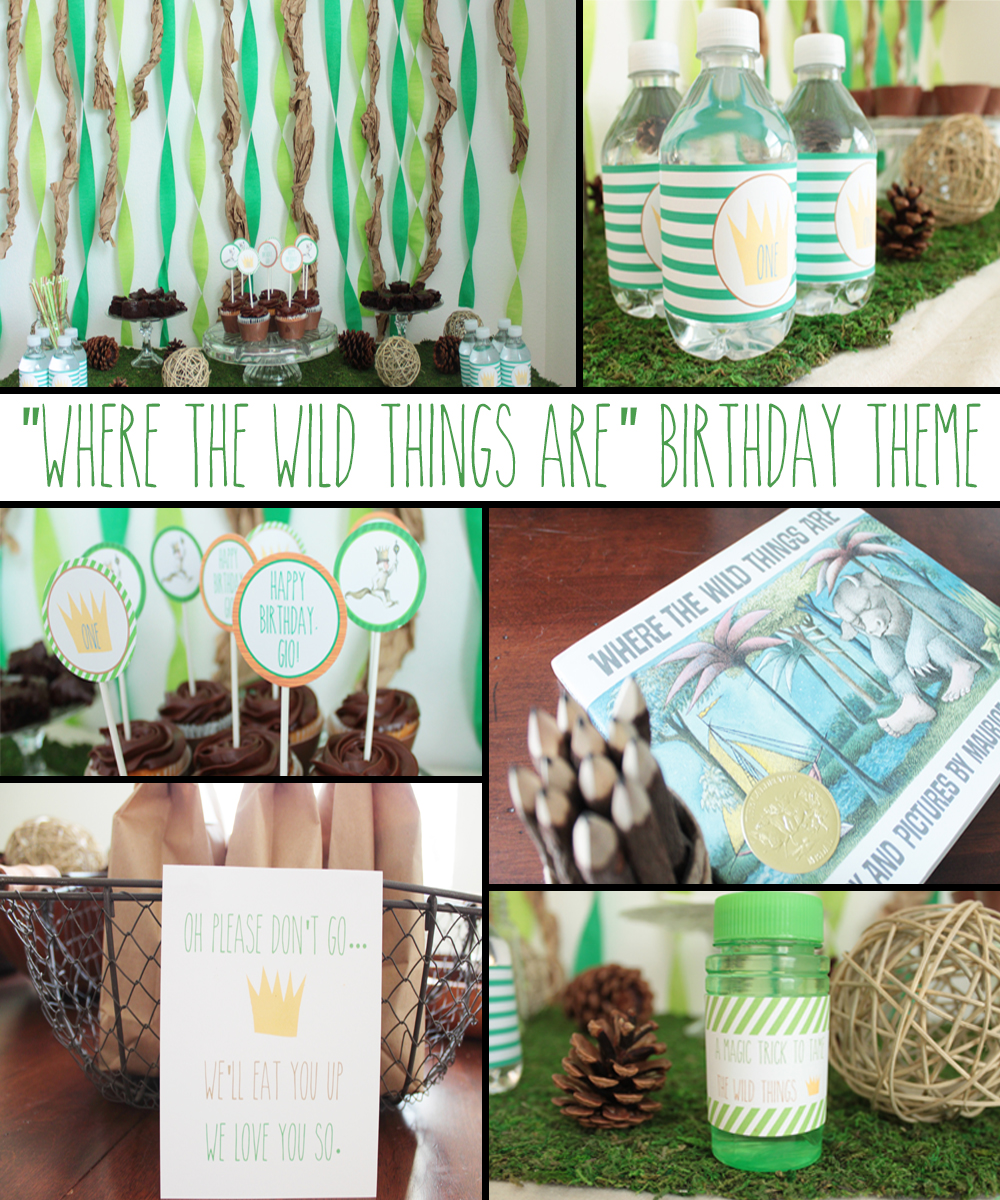 "WHERE THE WILD THINGS ARE" 1ST BIRTHDAY!
My baby is 1?? Wasn't he just in my belly?! Be right back, I have to go take him to get his driver's license… Haha, just kidding (;
What better way to celebrate my little "wild thing" turning 1 than with a Where the Wild Things Are themed party? I used a lot of things I already had from our wedding (we had a rustic theme) but I did end up buying a few things from the craft store. I tried to keep it as simple as possible, here's what I came up with.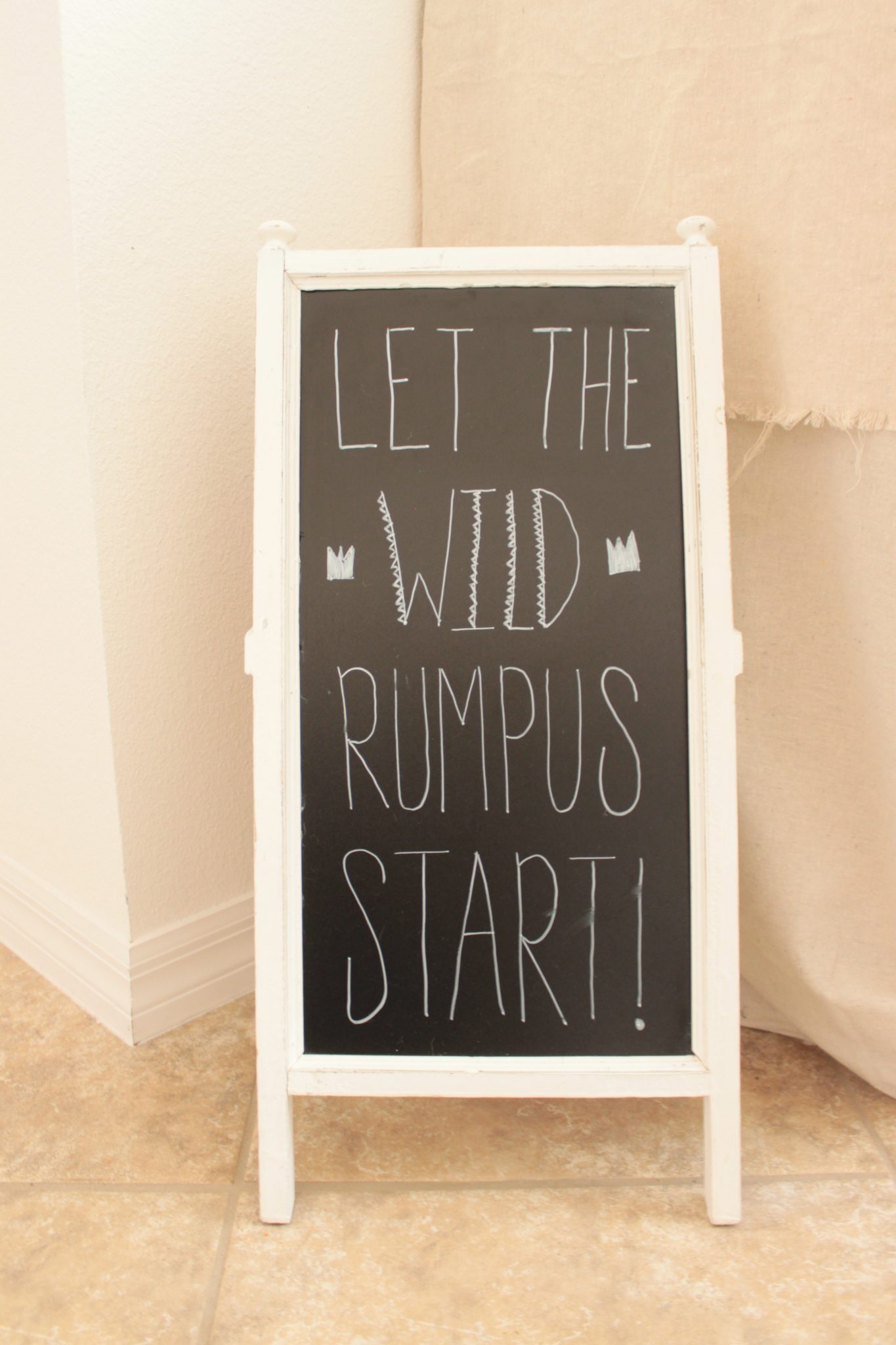 This chalkboard we used for our wedding & I just love it! Looks like someones little fingers took a few swipes at the bottom, haha.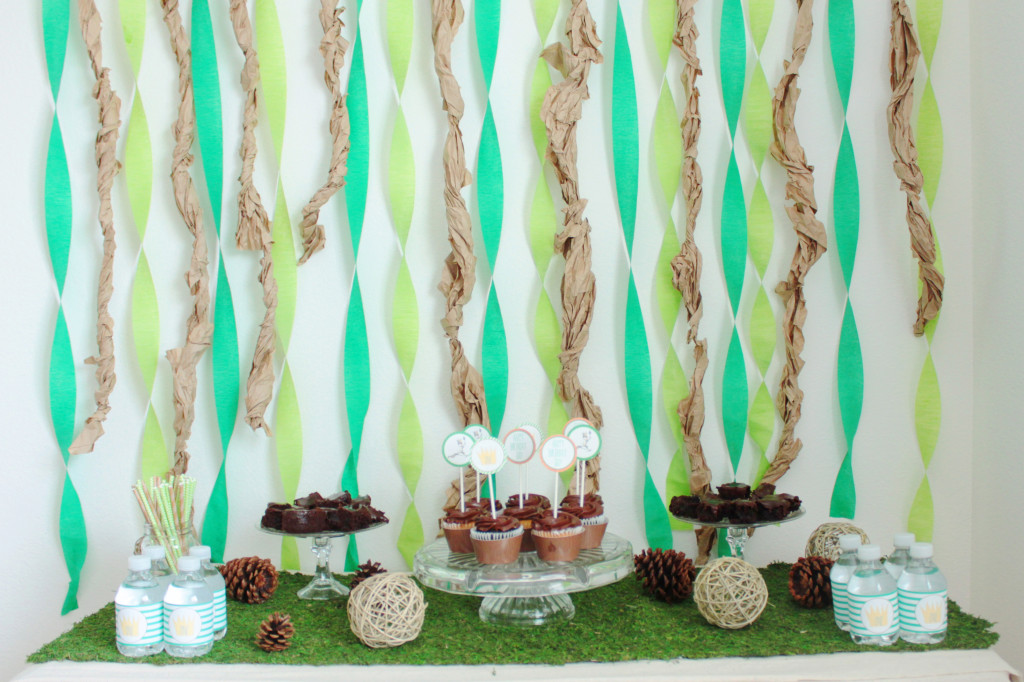 My favorite part of any party is the dessert table. Forget seeing friends & family, I'm all about the sweets! Haha, JOKE.
But seriously.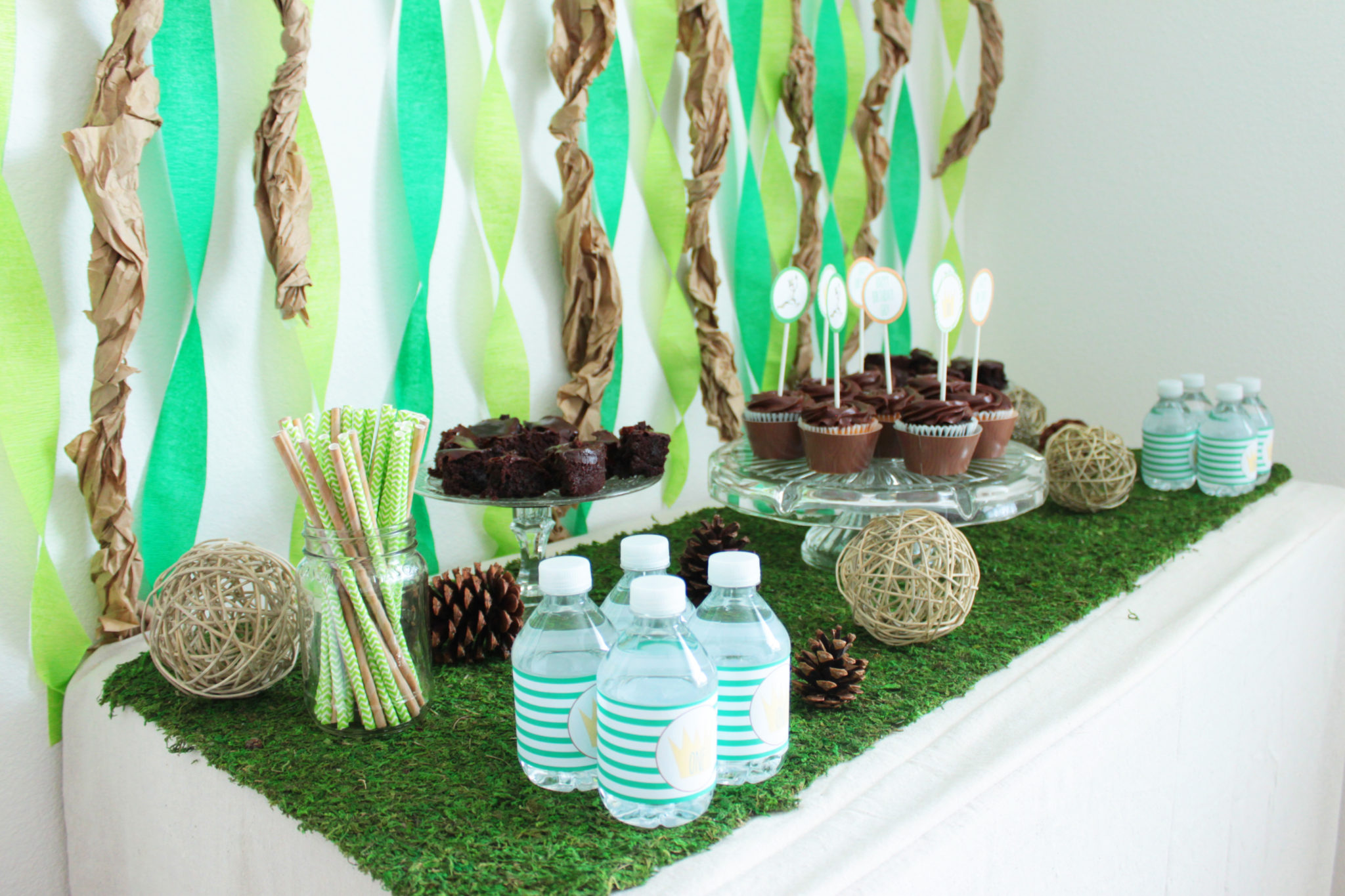 The vines I made from brown paper bags. I cut & unfolded them so they were just flat sheets, then twisted them & taped them together. I liked the idea of having them all different lengths. The streamers were taped up & twisted. I wanted 2 different greens to give a little extra somethin', somethin'.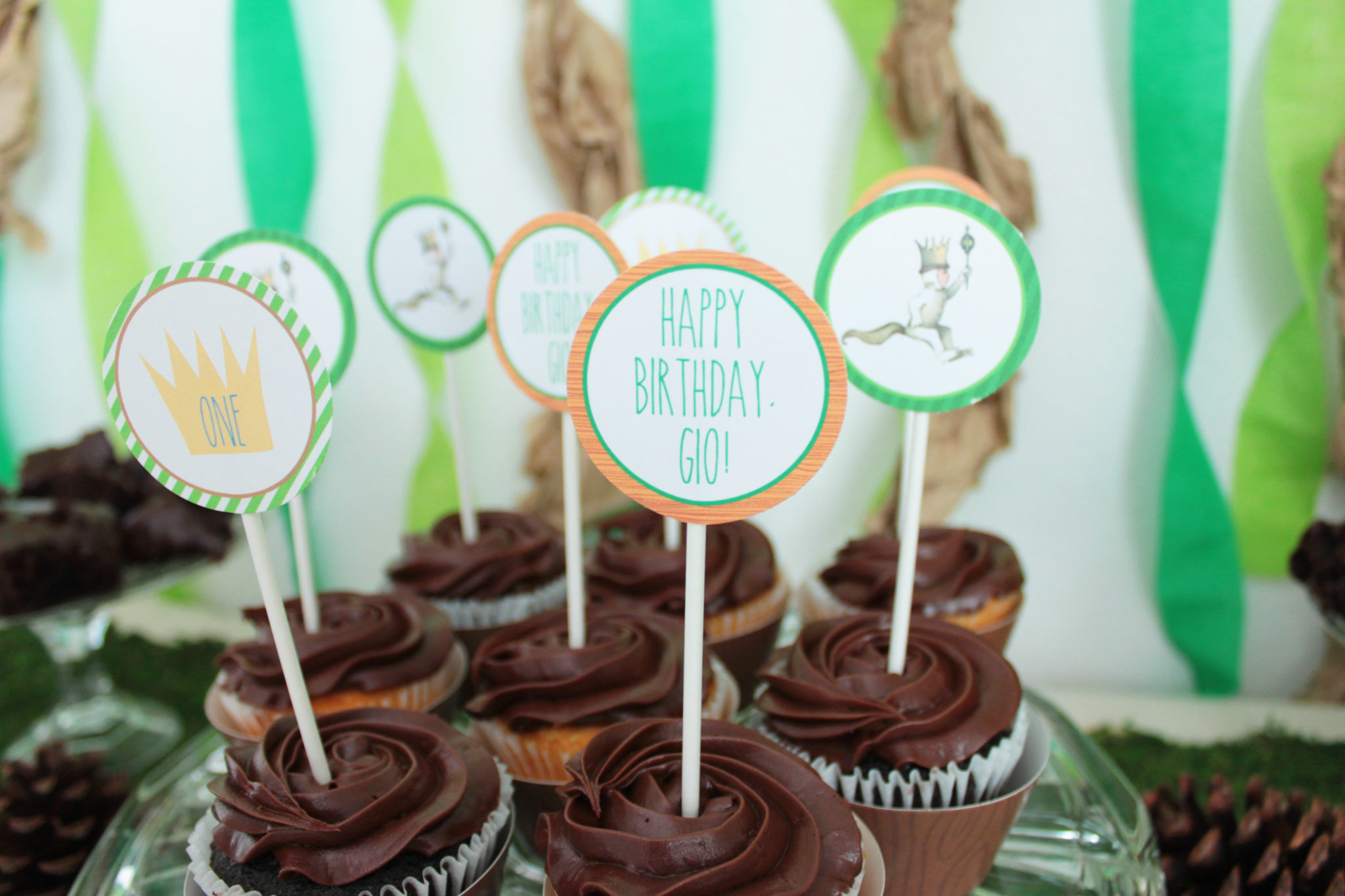 These cupcake toppers I whipped up in Photoshop. I may eventually post them in my Etsy shop as part of a Where The Wild Things Are printable party pack…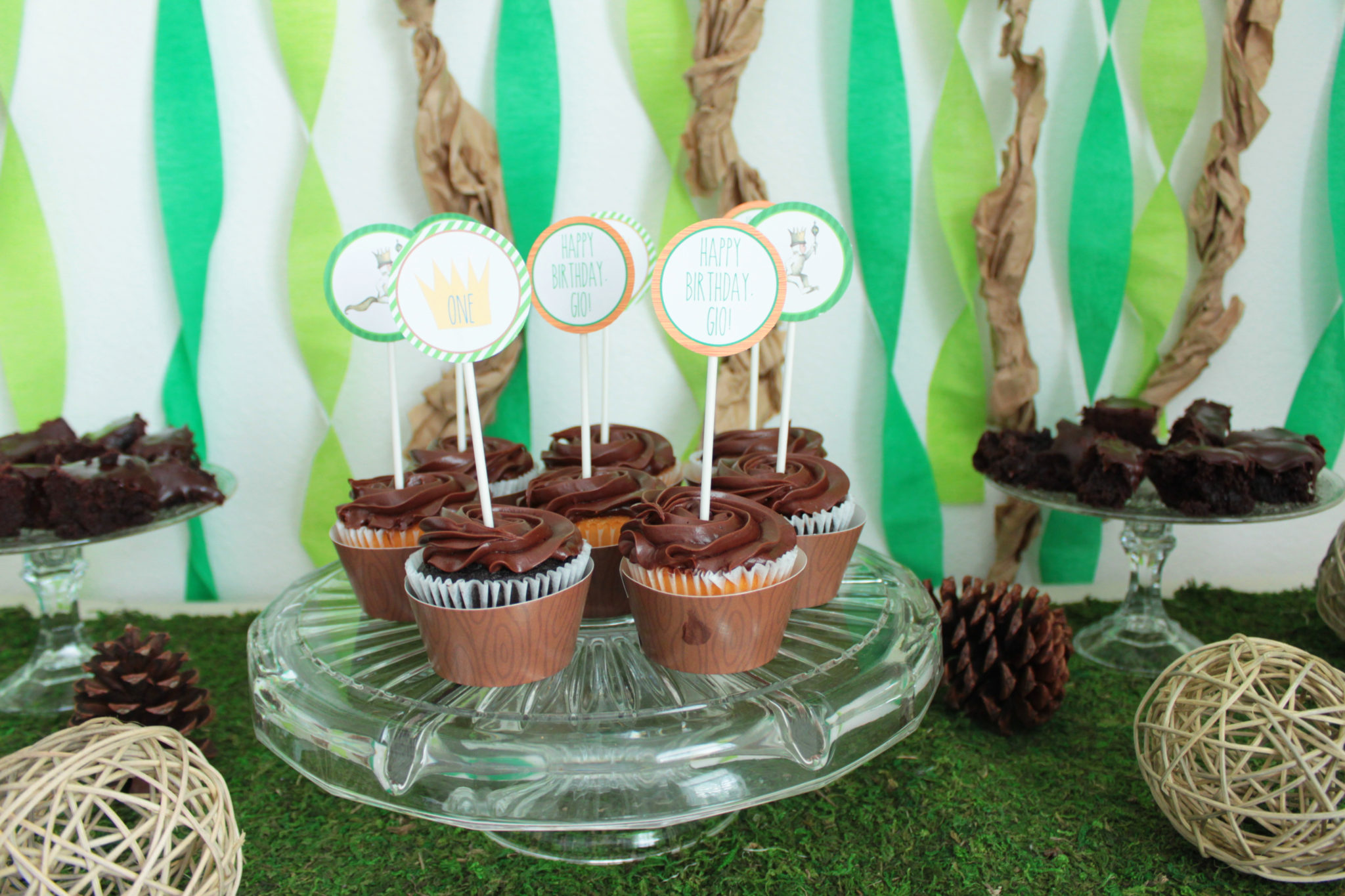 The wood patterned cupcake holders didn't work as well as I hoped haha. Oh well, I picked them up for only a few dollars at Hobby Lobby. The cake stand was a wedding present  & I love it because the clear glass goes with everything… Right? It also doubles as a veggie tray if you flip it upside-down, which makes it even more awesome.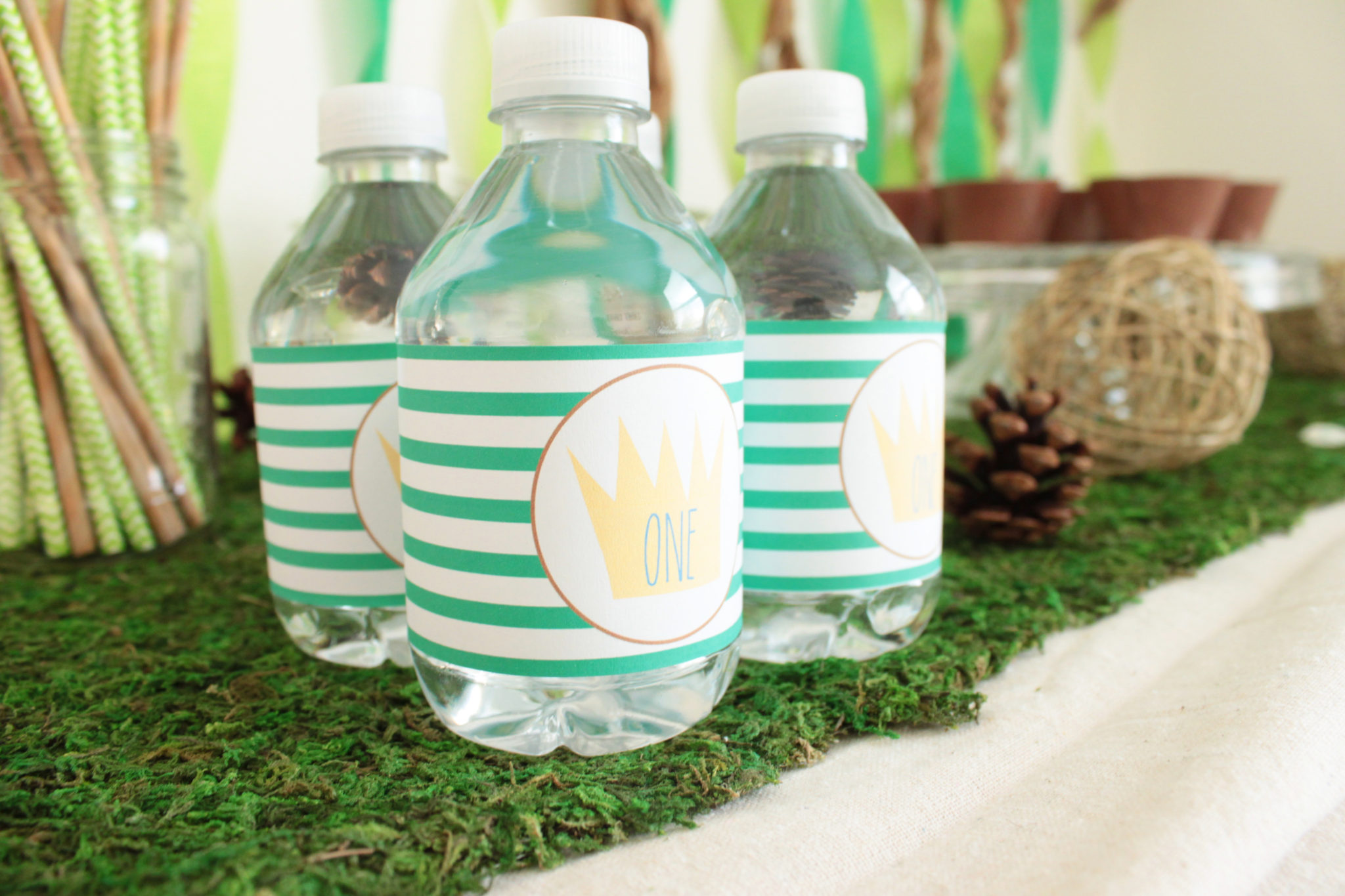 These water bottle labels I also created in Photoshop & the moss runner I am obsesssssed with! It was $19.99 from Hobby Lobby, but was 50% or 60% off. I have it on my dining room table right now as my little bit of "St. Patrick's Day" green but I'm pretty sure it's staying there all Spring (;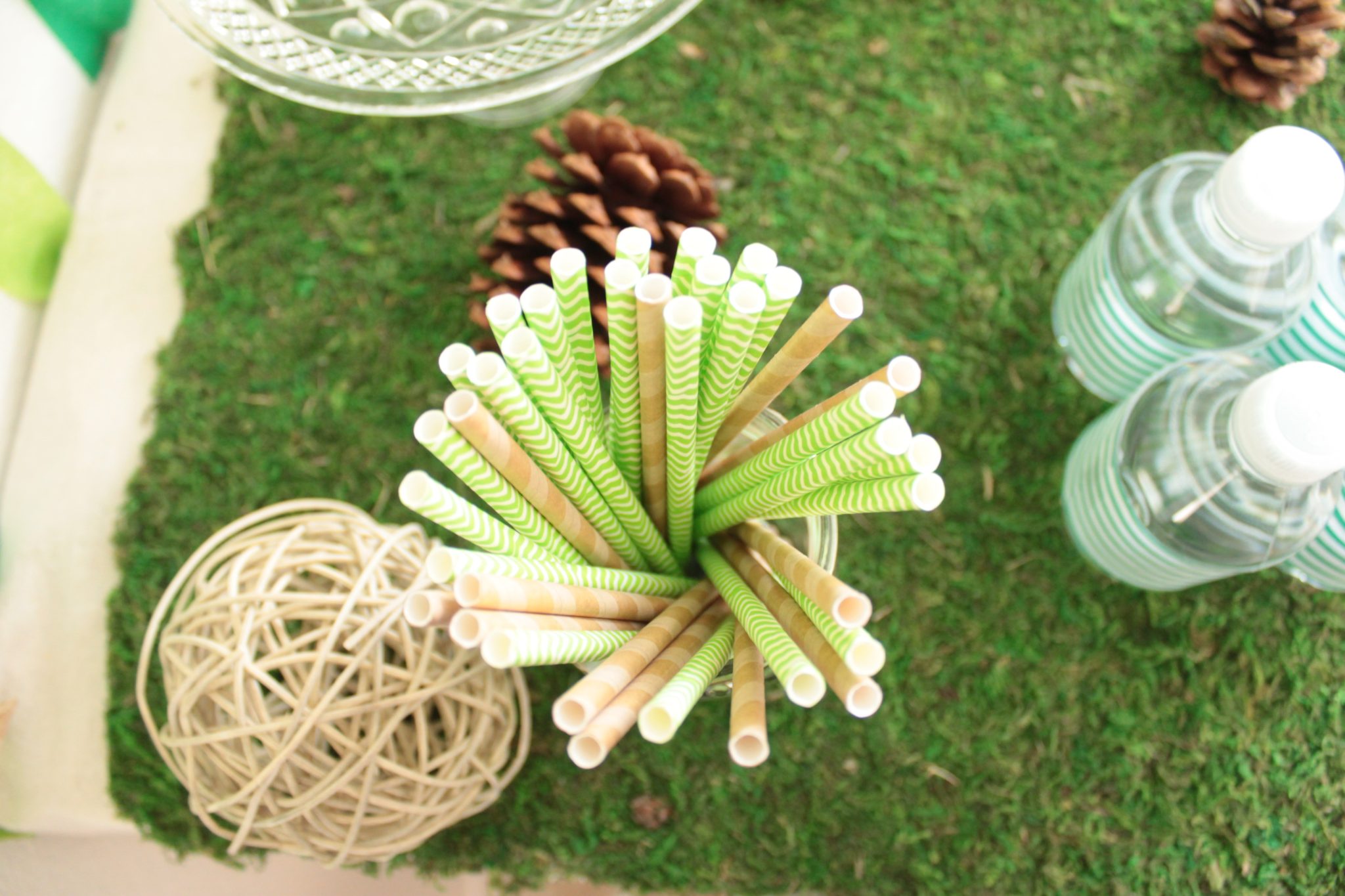 Green & brown straws… I have a thing with patterned straws & they were just a couple bucks at (you guessed it!) Hobby Lobby.
Apparently I forgot to take pictures of the rest of the food we had (what a noob)… burgers, chips & salsa/guac, a veggie tray, cheese & crackers, chips & hummus, & white cheese popcorn. I had them all in these gorgeous dark acacia wood trays that we got as a wedding present, I absolutely LOVE them & they went perfect with our theme!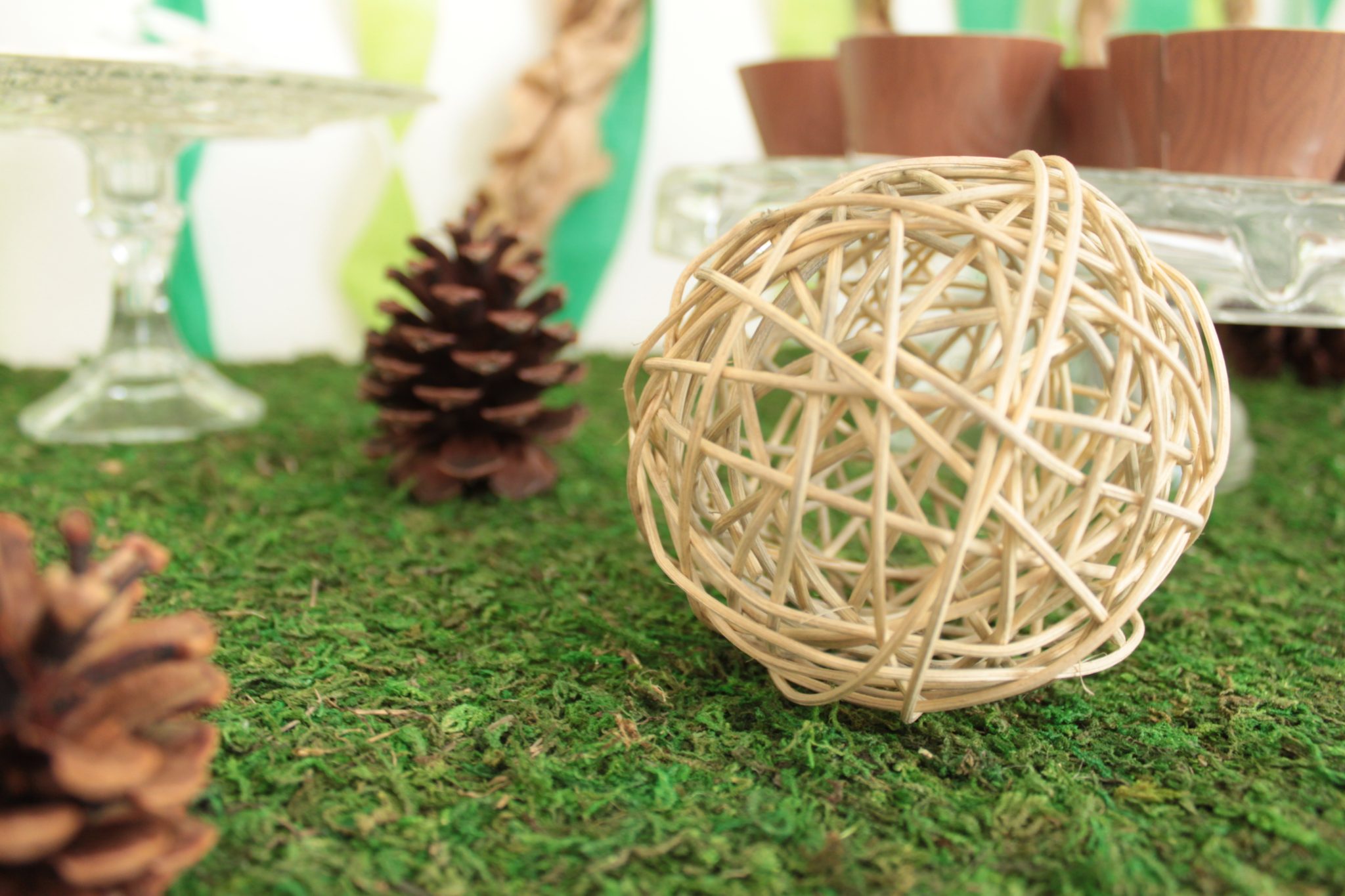 These twine ball things were used at our wedding. They seemed outdoorsy sooooo yeah just kinda threw those on. Why not. Haha.
I used a hardback Where the Wild Things Are Book as a guest book for people to write a little note to Gio. How cute are these bark pencils??? I found them at TJ MAXX a few years ago & used them at our wedding. By the way, if anyone wants to leave a note in the book for Gio, let me know & I'd love to put it in there for you!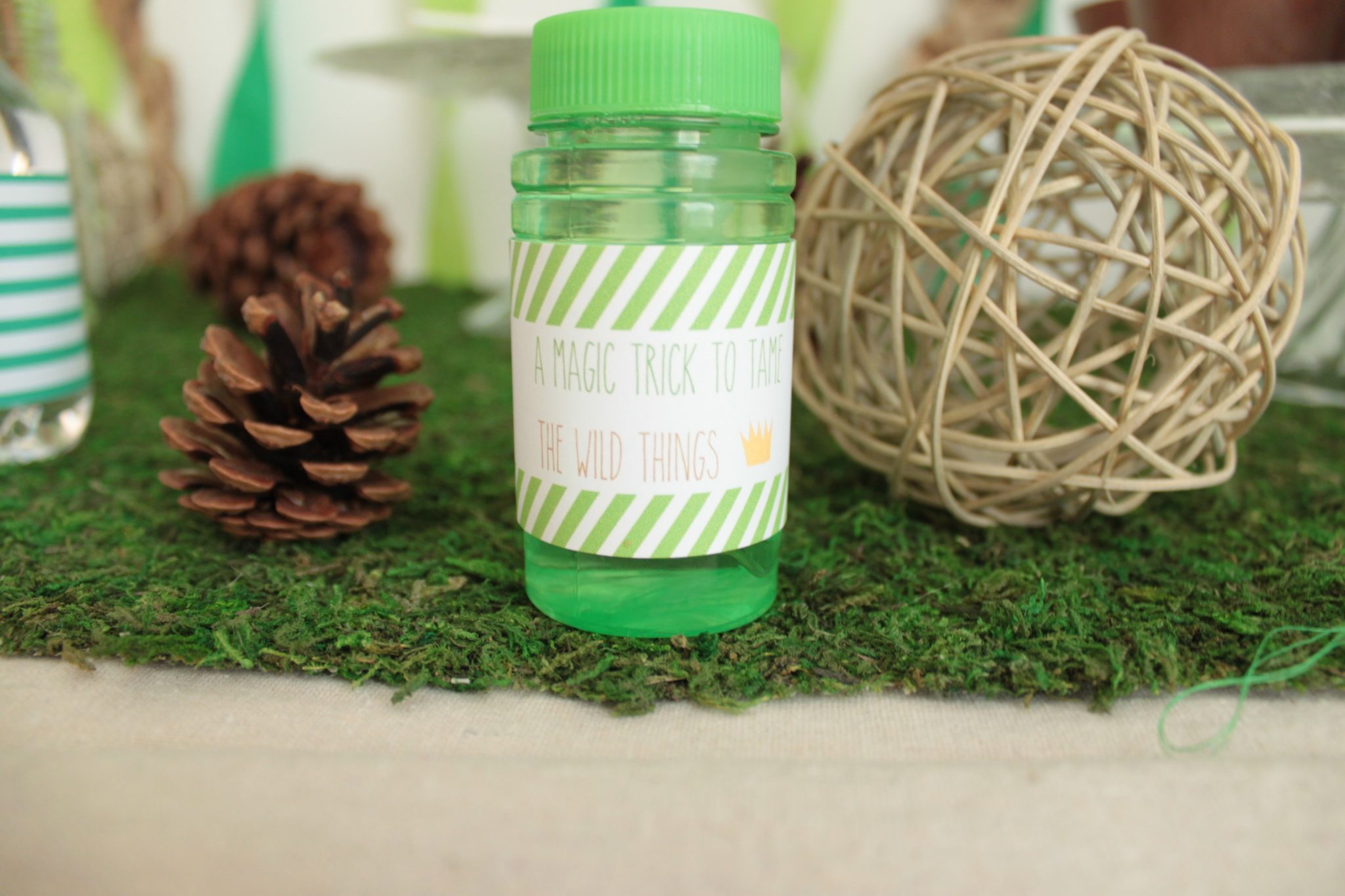 These bubbles labels were another product of Photoshop. "A magic trick to tame the wild things." What child (or adult, for that matter) doesn't love bubbles!?
I figured G would get shy when we all sang him "happy birthday," but no. He was loving it, haha.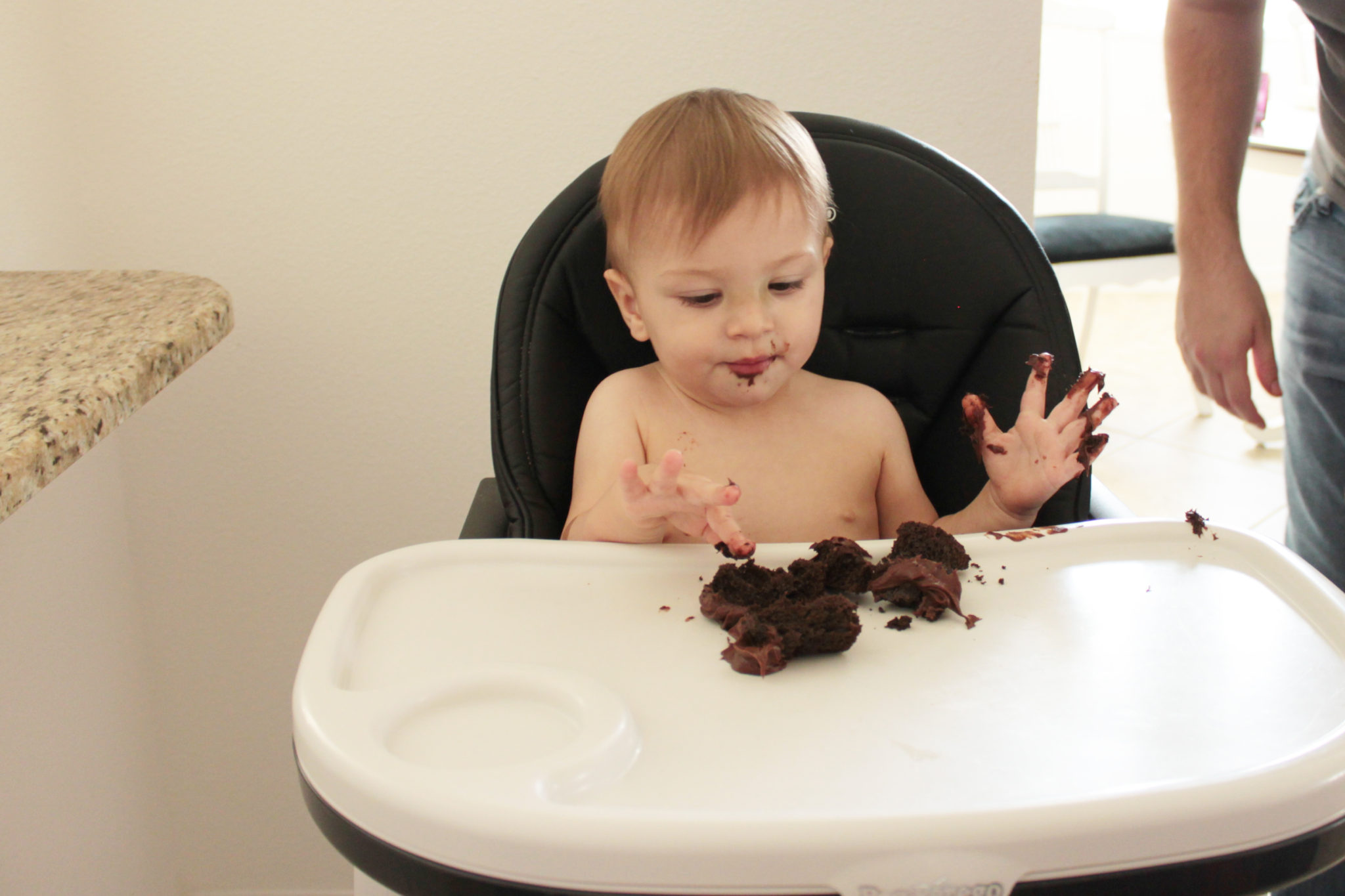 He didn't mind the cake at all, either (;
& how do you guys like the nice, big bruise on his nose? We got a rough  & tumble boy on our hands, that's all I can say.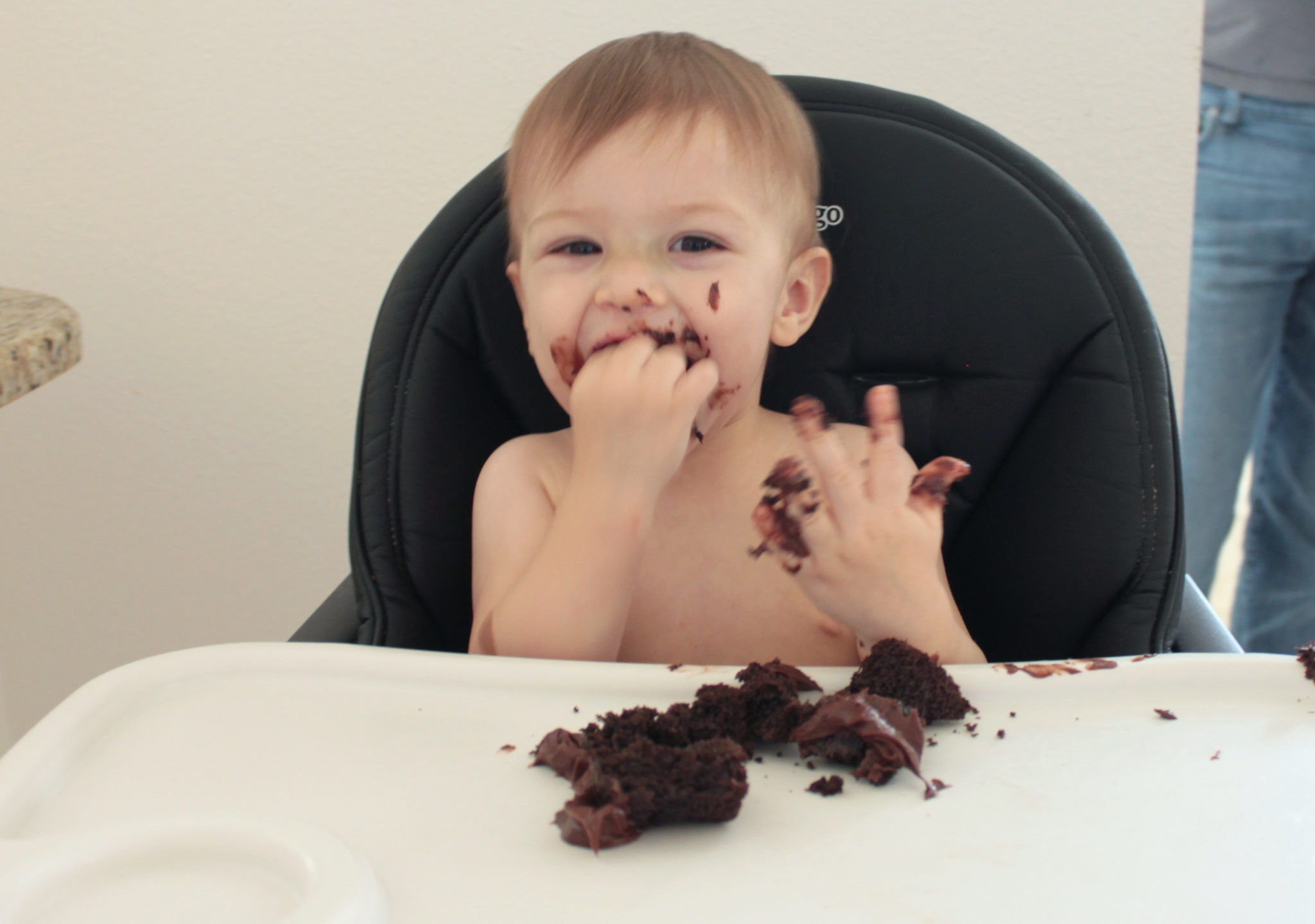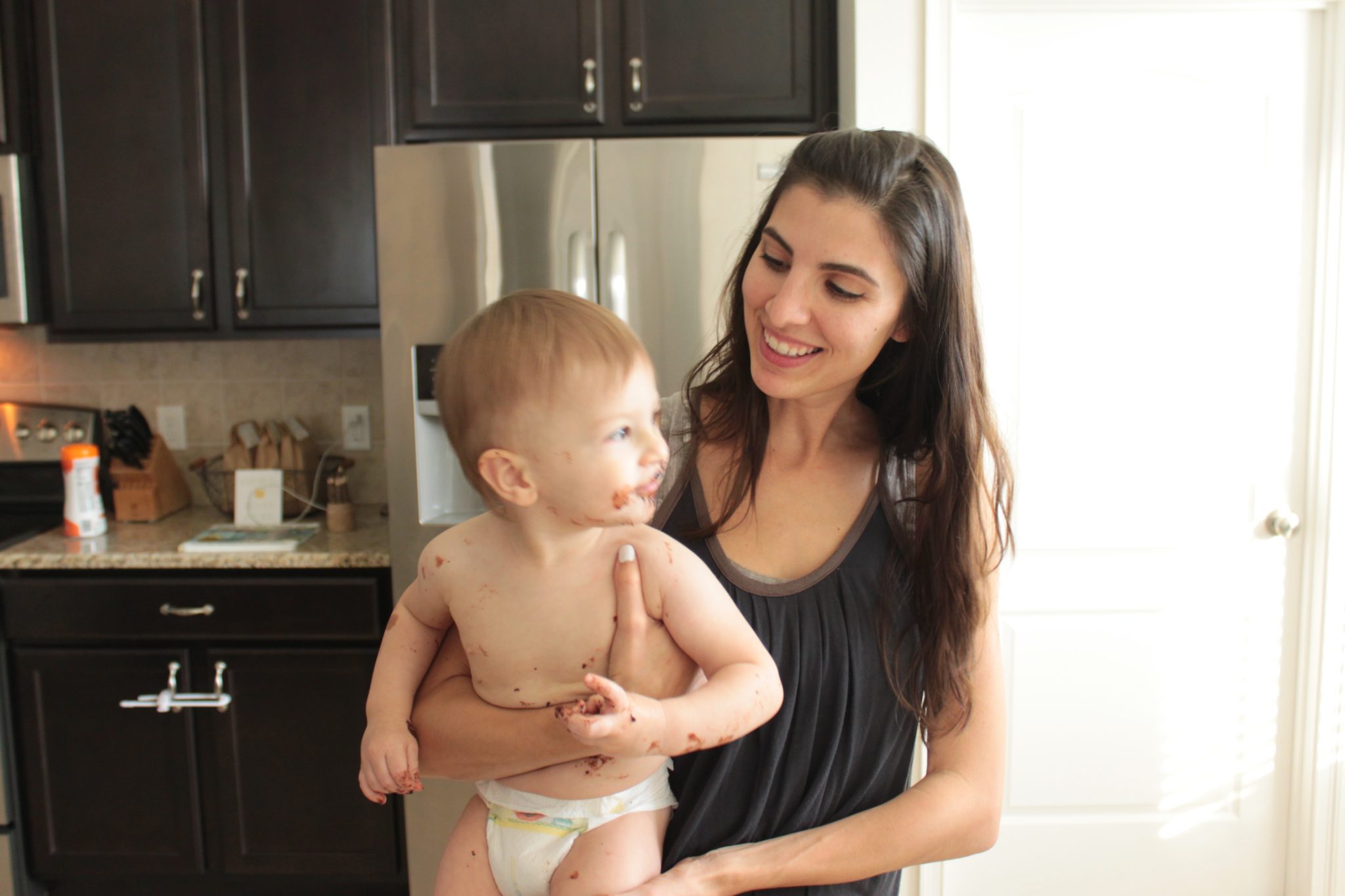 Nakey baby!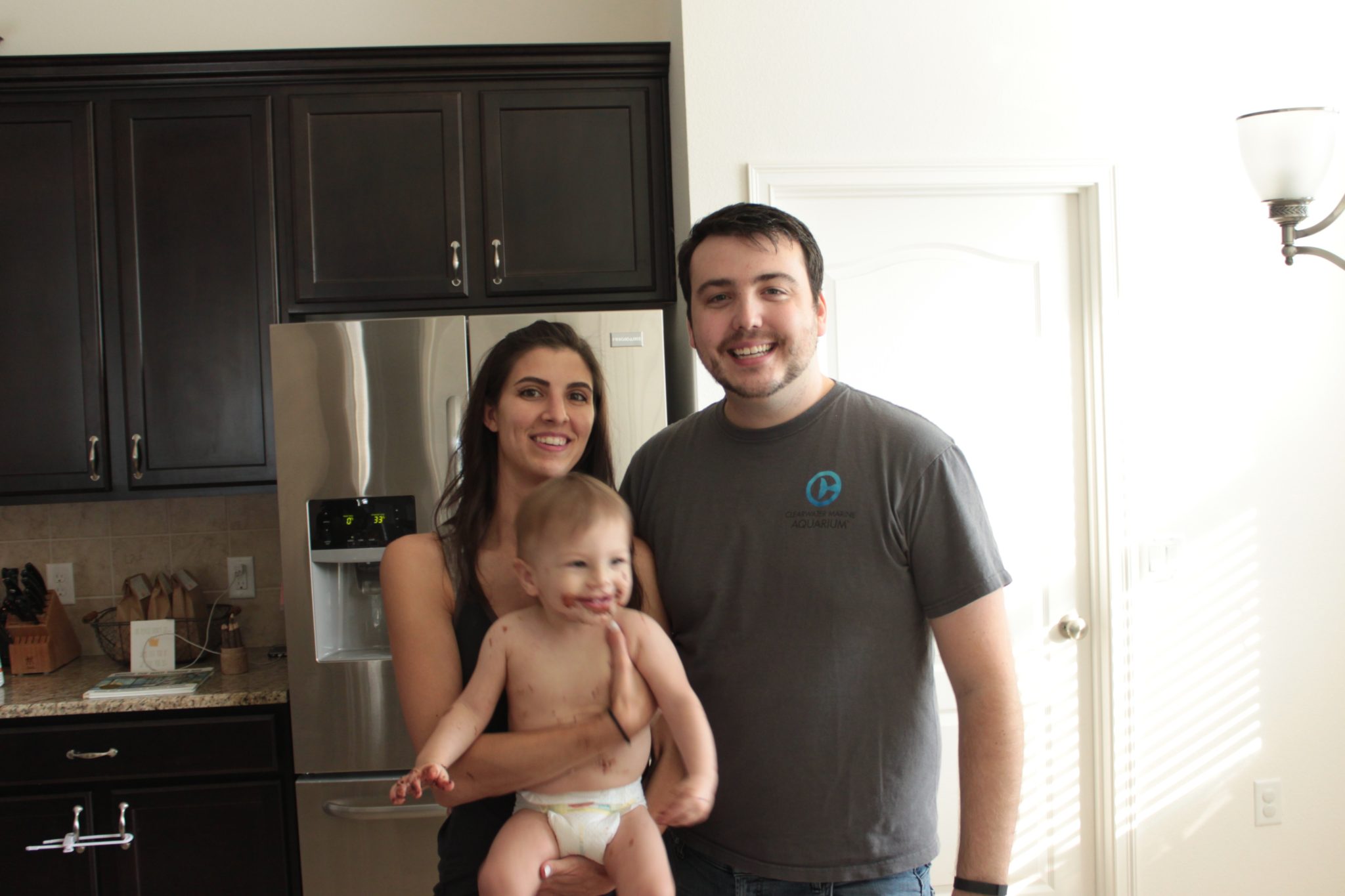 A squirmy child = blurry photos. Boo!
Looking back, I wish I had taken more pictures of the actual party, haha. But I got so caught up visiting & just enjoying it that, well, pictures didn't really happen. Whoops.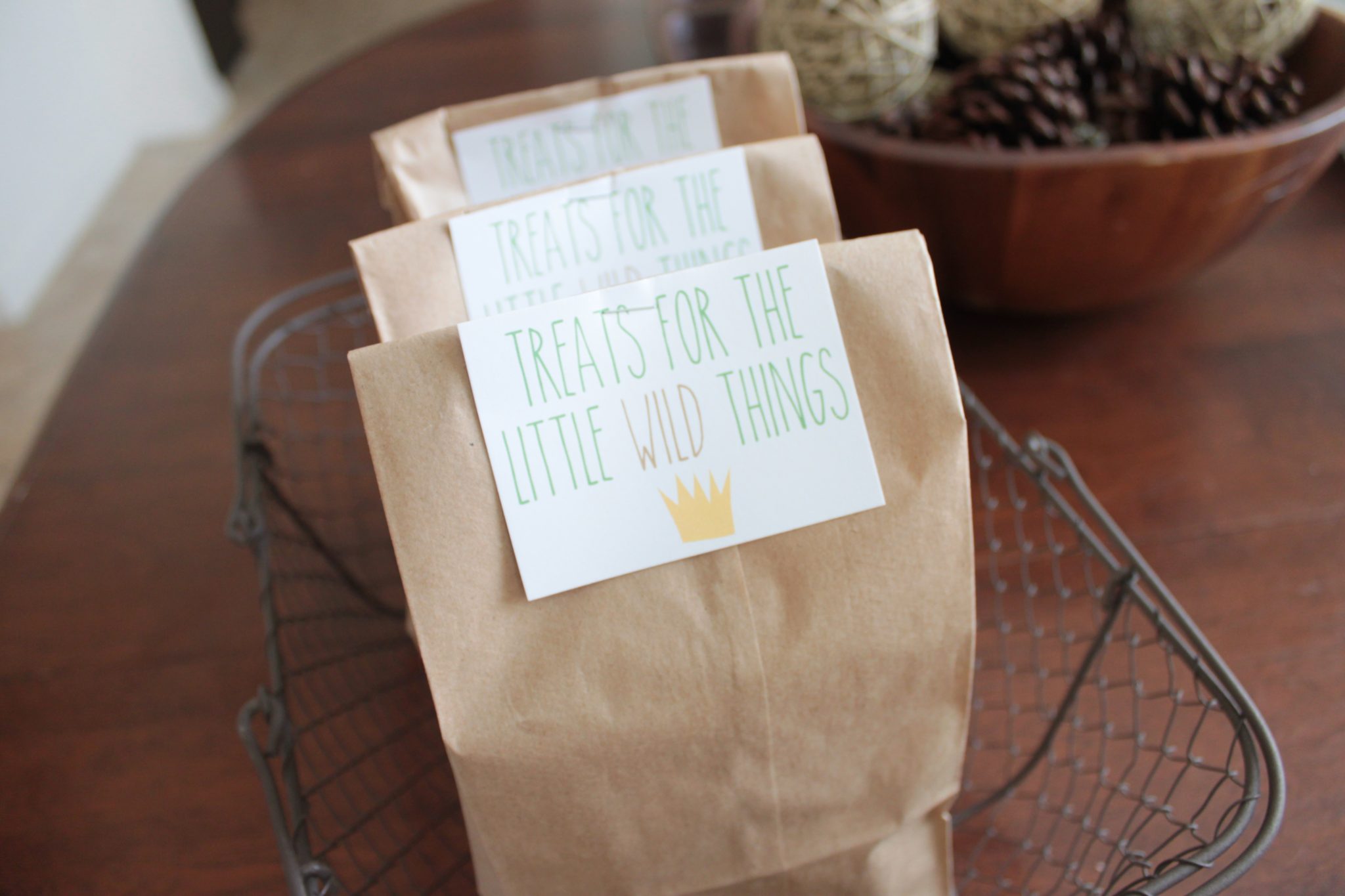 In case you didn't figure it out from the label…… These were the goody bags for the kids! Contents: Bubbles, a book, a big light-up bouncy ball– all from the $1 section at Target, & a mini gold crown I bought on Amazon. I'm so sad I didn't get a picture of Giovanni wearing his gold crown! #regrets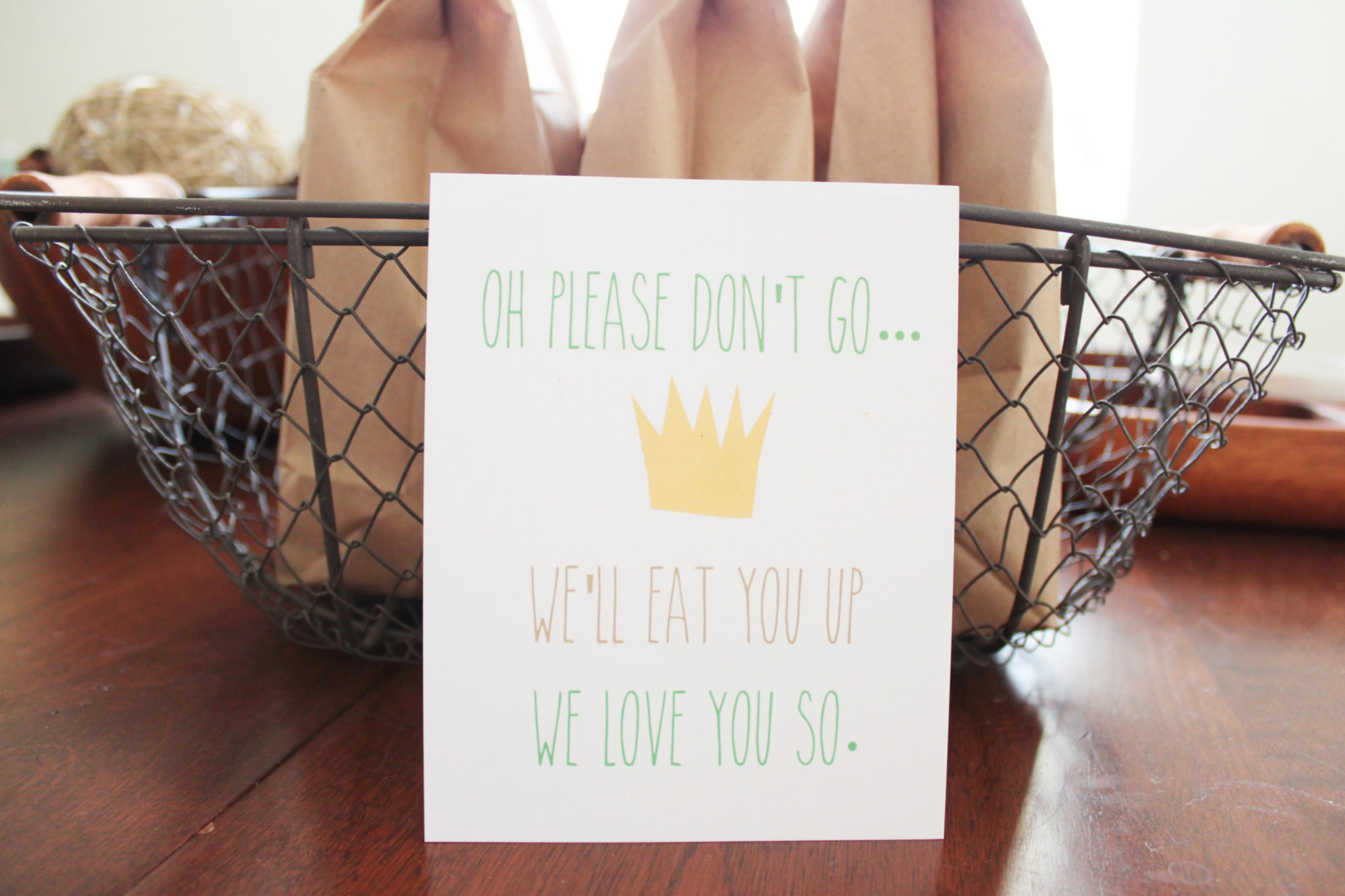 & there you have it! One birthday party for Gio down, mannnnny more to come! I did make a boat out of a big cardboard box, but I forgot to take a picture… I guess I need to take one of that & of Gio in his gold crown! Hope you guys enjoyed this post, thanks for stopping by!