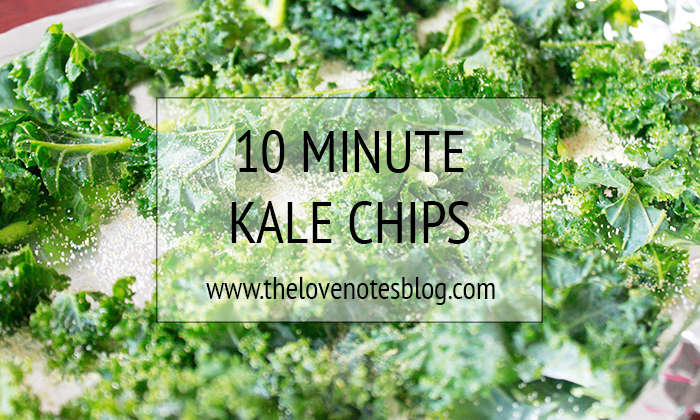 KALE CHIPS- 10 MIN RECIPE!
Quick. Healthy. Surprisingly Delicious.
I'm talking about kale chips!
 What you need:
A bunch of kale- washed, dried & cut into bite-sized pieces ( I use the bag of precut organic & keep it in the freezer, so much easier!)
Olive oil
Salt
Garlic powder or your favorite seasoning
Baking tray
Aluminum foil
Preheat oven to 350. Cover baking tray with aluminum foil Lightly toss kale in olive oil & spread on the tray. Salt/season.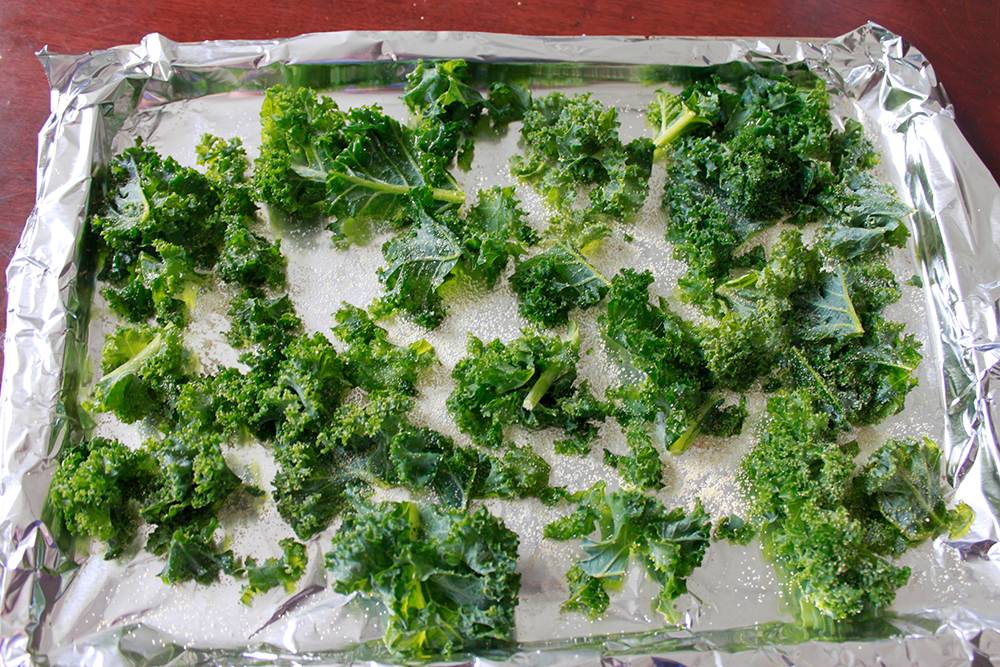 Bake for 10 minutes or until the edges start to turn brown. The small pieces will obviously turn brown faster because they cook faster. Those pieces are personally my favorite because they're extra crispy :)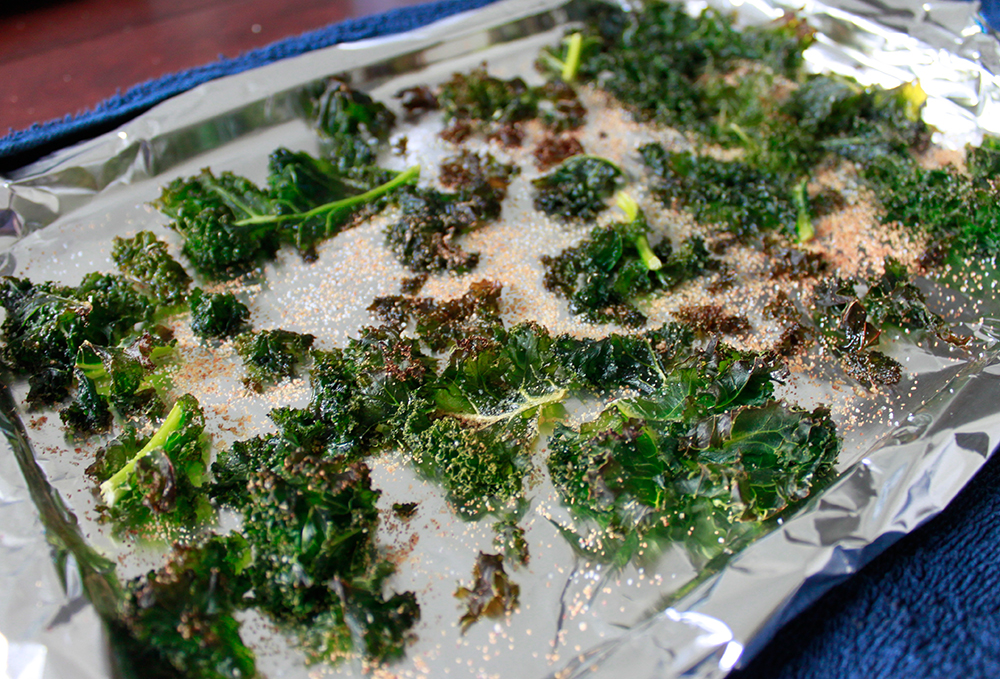 & that's it! So easy right? & you can eat a ton because they are healthy for you :) Eat them right away– they get soggy if they sit out for too long. That never happens to me because they're gone in no time, ha!
If you're looking for another healthy recipe with kale, check out my Turkey, Kale & Brown Rice Soup Recipe!