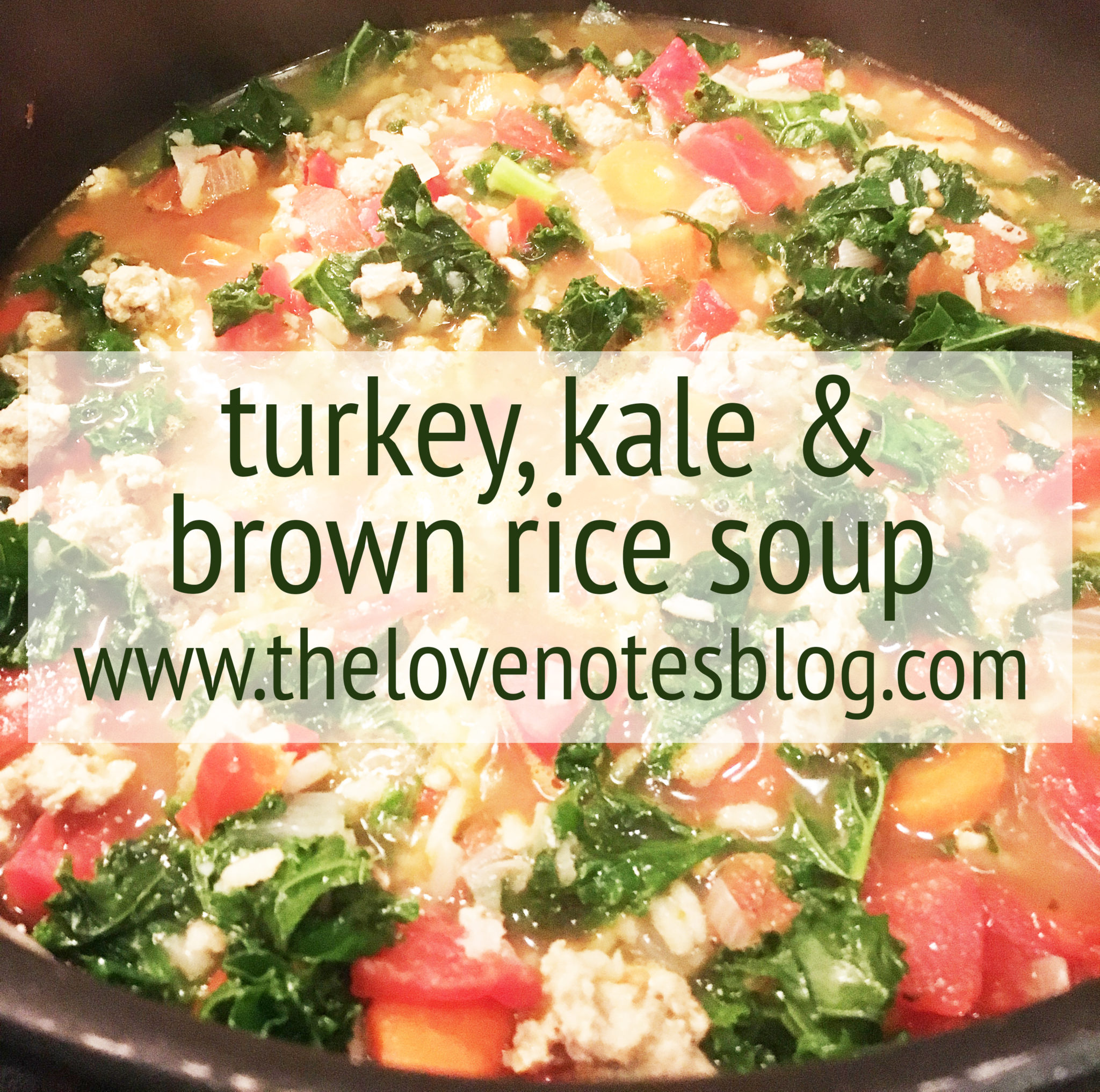 TURKEY, KALE & BROWN RICE SOUP
If you're looking for a healthy soup recipe that is easy to make & off the charts delicous, this one is it!!
I had absolutely no intentions of sharing this recipe but it's SO GOOD I had to! I've been fighting a head cold for almost a week (pregnant + chasing a toddler + not feeling well = no bueno!) so I needed something extra healthy to give myself a boost in hopes of shaking it off! When I saw this I knew it would be the perfect, healthy recipe to try.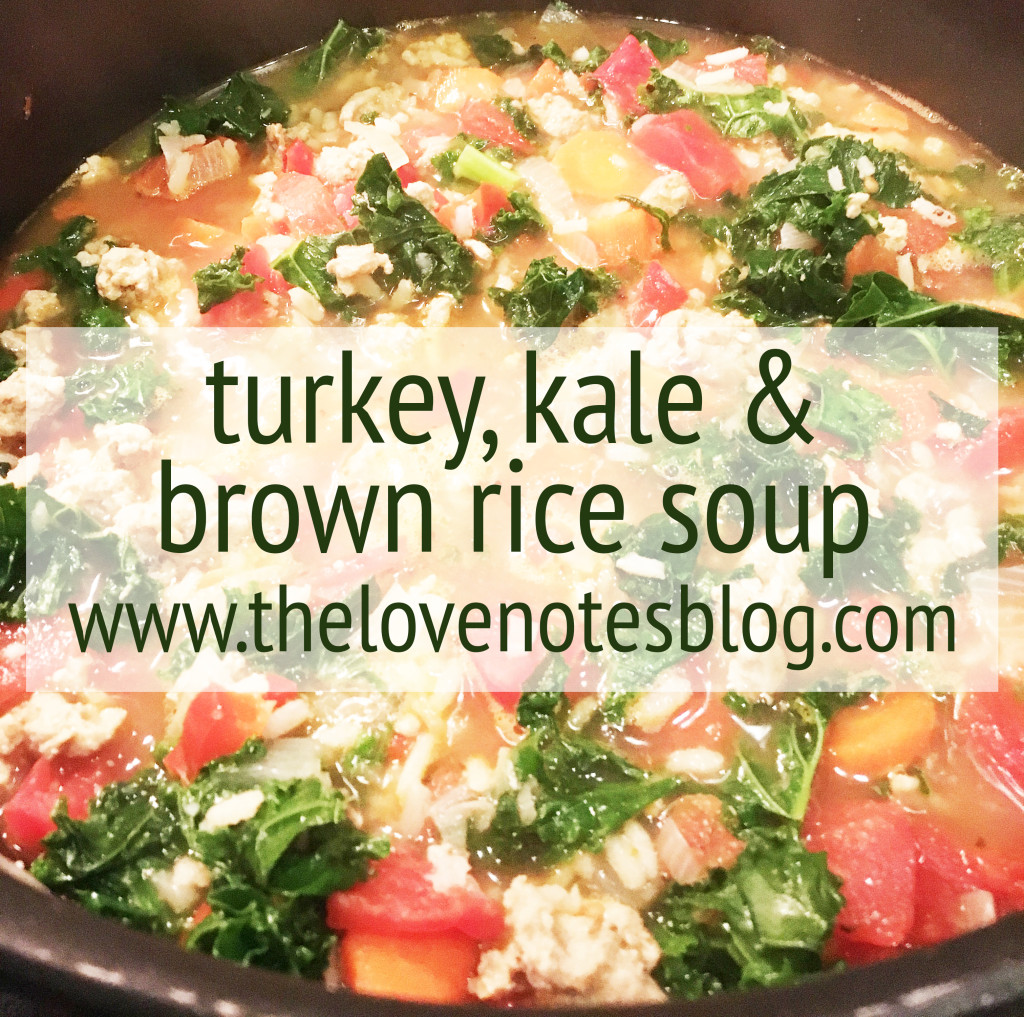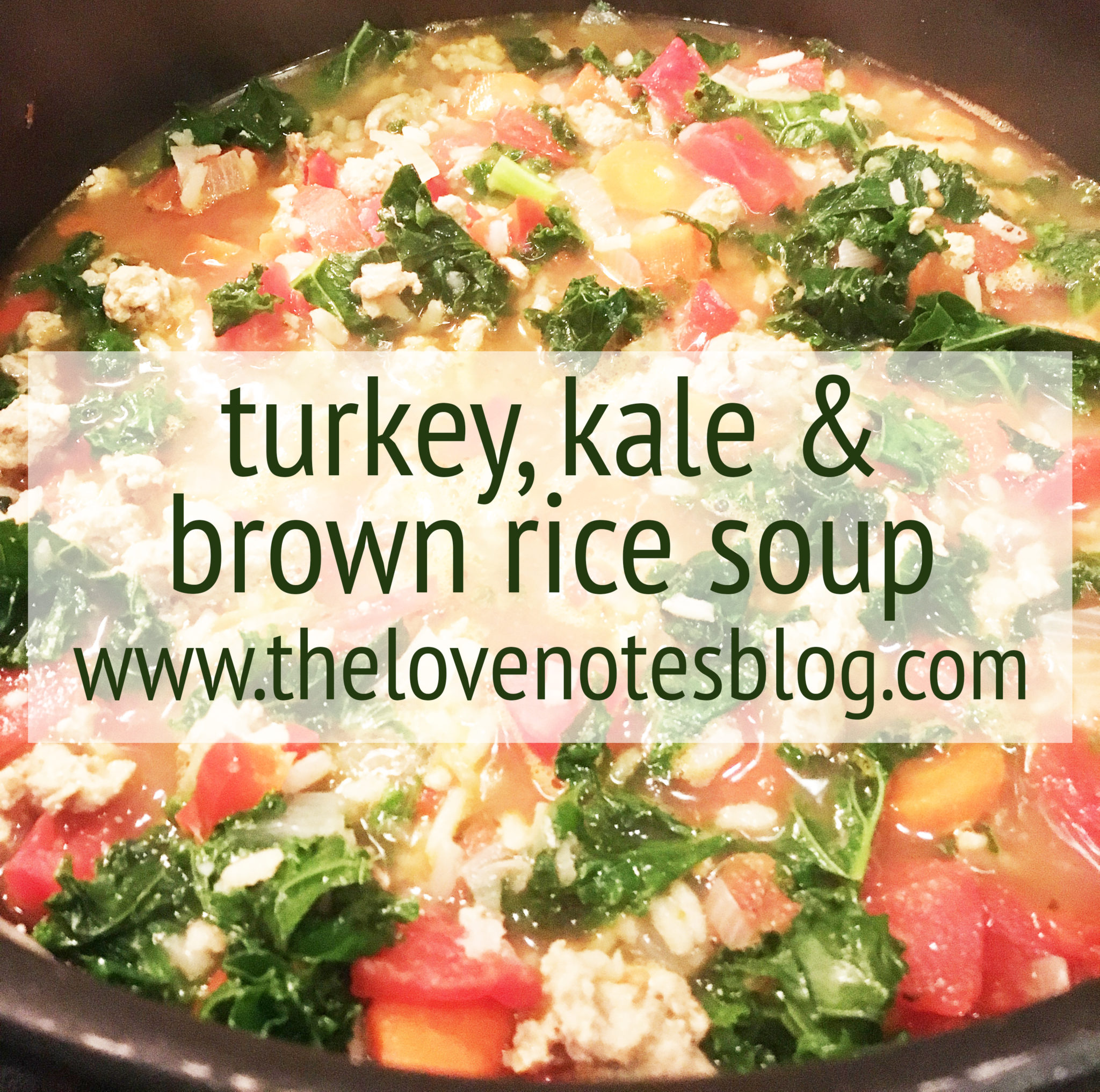 Turkey, Kale & Brown Rice Soup
2 Tbsp olive oil
5 shallots (chopped)
3 medium carrots (chopped)
1 red bell pepper (chopped)
1 large clove of garlic
1 lb  lean ground turkey
1 Tbsp Herbes de Provence
4 cups low sodium chicken broth (& more as necessary)
15 oz diced tomatoes (drained)
1 cup cooked brown rice
1 bunch of kale (chopped. (About 4 packed cups.) *I buy mine pre-cut/in a bag & I put in 4 generous handfuls.)
1 Tbsp salt
1 Tbsp pepper
Shredded parmesan cheese to sprinkle over your bowl. We only had mozzarella & it still tasted amazing!
Heat olive oil in a large pot over medium-high heat.
Add the shallots, carrots, bell pepper & garlic. Saute until the vegetables begin to brown/soften, 8 to 10 minutes.
Add the ground turkey and stir until fully cooked & slightly browned, 5 to 7 minutes.
Stir in the Herbes de Provence.
Add 4 cups broth, tomatoes and rice. Bring to a boil.
Stir in the kale and season with salt & pepper.
Reduce the heat to medium-low. Cover and simmer until the vegetables are tender, about 15 minutes.
Ladle the soup into bowls. Sprinkle each serving with Parmesan. ENJOY.
I really had no expectations for this soup– except that it was healthy, haha– & we were SO surprised how much we all loved it. It tastes like stuffed peppers in a soup! Hubby did add some red pepper flakes to his for some extra heat & Giovanni asked for seconds.. Consensus: Hubby + kid approved :) I hope you enjoy, thanks for stopping by!

If you liked this, you might like my Balsamic-Dijon Glazed Salmon Recipe!