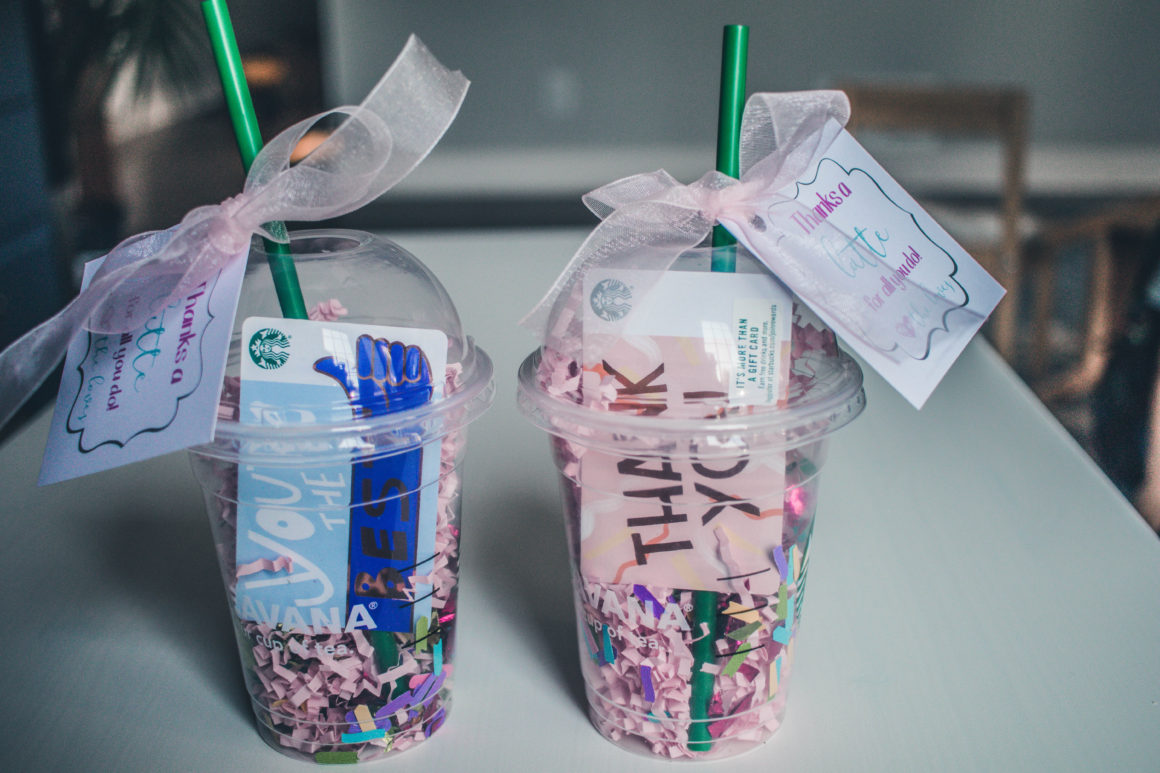 Adorable Starbucks Gift Idea
As a former teacher myself, I love giving teacher appreciation gifts! I remember feeling so happy & loved when my kids would bring things in for me, so it's fun to be on the giving end. I wanted to share this Starbucks gift idea that we made for Gio's teachers! We put the cards in these adorable Starbucks cups that we filled with confetti & crinkle paper. Read on to see how we put them together & get my free printable gift tag!
I knew I wanted to go with a Starbucks gift card for the teachers this year, but I wanted to make the presentation really fun. We put them inside cups with confetti & crinkle paper. I love how they turned out :) You can customize the colors & cards for any occasion, making it a very versatile gift. Here's how we put ours together:
I created the tags in Photoshop, they read, "Thanks a latte for all you do!" I've put them in my free printables library so you can print & use them. If you already have access to the library, they're in there so you can just go grab them. If you don't have access to my library, just click here & add your email for the secret password :) In my library I have all kinds of printables– cupcake/treat bag toppers, holiday printables, nursery prints, kiddo activities & more! There are over $100 in prints free for the takin', so go get 'em!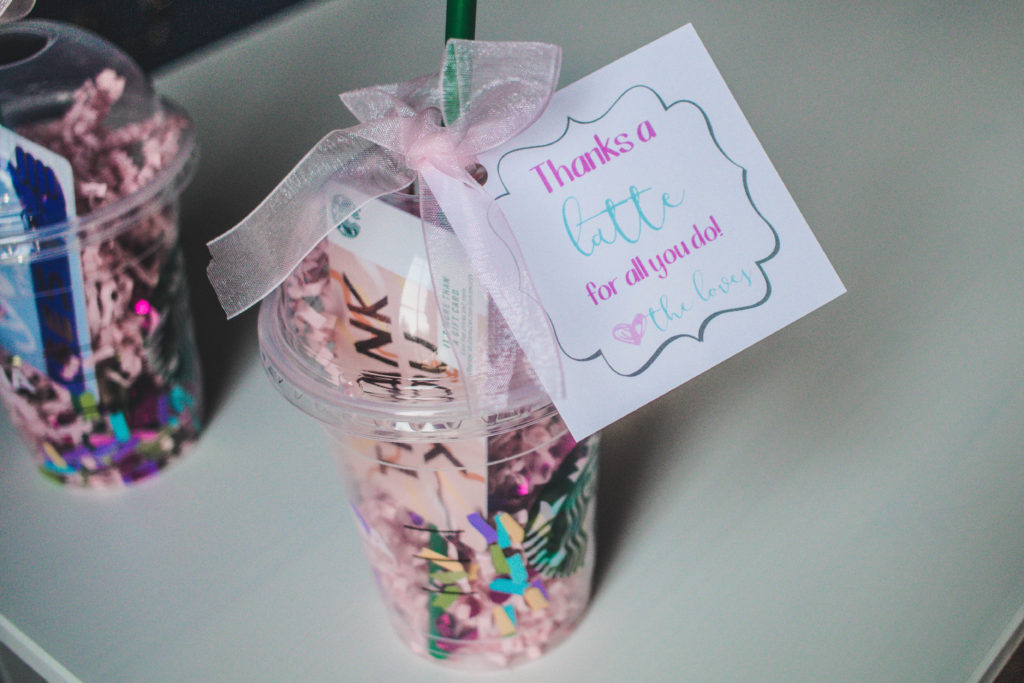 If you use this Starbucks gift idea, post your photos on social media & tag me so I can see! Thanks for stopping by, be sure check out my other DIY ideas in the "Create" section :)