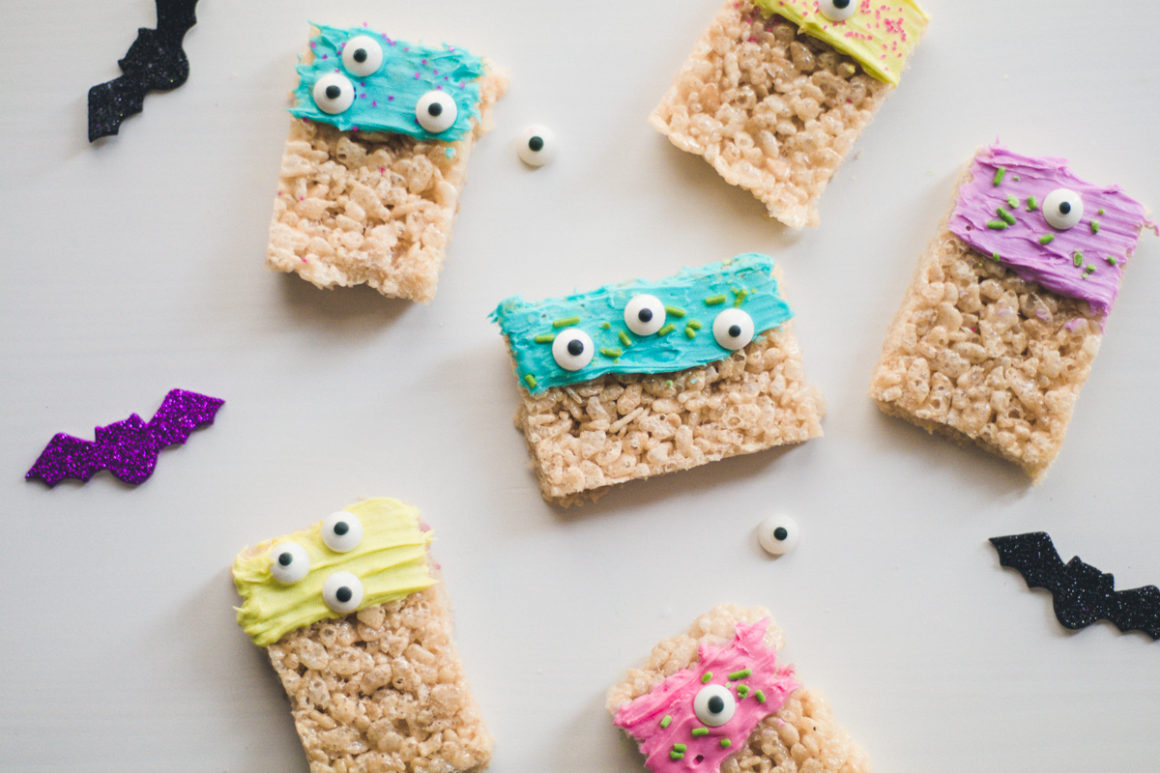 If you're looking for cute & easy Halloween snack ideas for kids, these Monster Rice Krispies are super fun to make! We used icing, sprinkles & candy eyes to create these adorable, not-so-spooky little monsters :) Read on to see how you can make your own!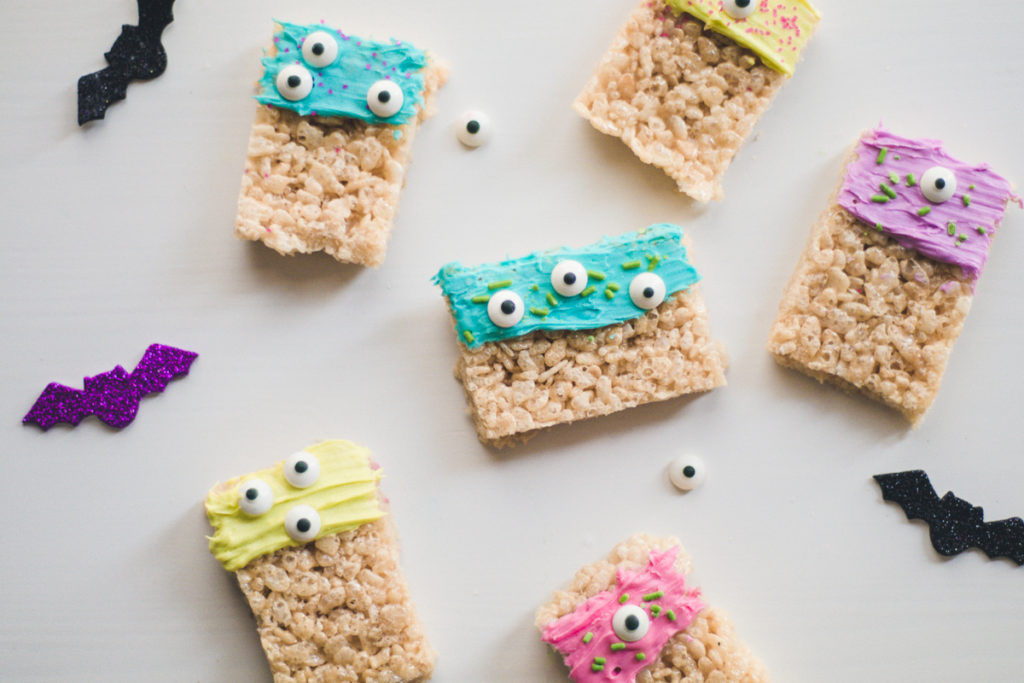 I love doing cooking & baking activities with my kids! It gets them helping in the kitchen while learning how to take turns, measure ingredients, use kitchen tools, be patient, etc. I had some Halloween snack ideas in mind, & the kiddos wanted to try these Monster Rice Krispies Treats, so that's what we went with. If you are short on time or just don't feel like making your own, you can buy prepackaged Rice Krispie Treats! We decided to make our own, so after they were cooled I went ahead & cut them into little rectangles.
We used icing from a can that was leftover from when we made sugar cookies recently. (I'll be linking that recipe soon– easiest sugar cookie recipe EVER!) I scooped out a bit into different bowls & microwaved them for about 10 seconds to soften the icing, since it was cold from being in the fridge.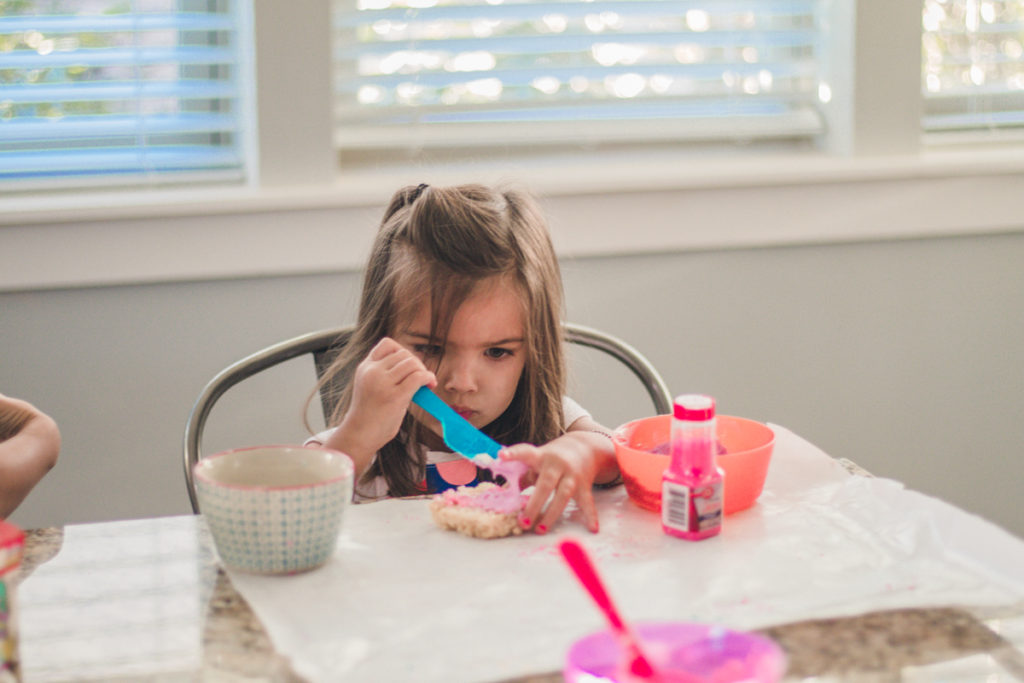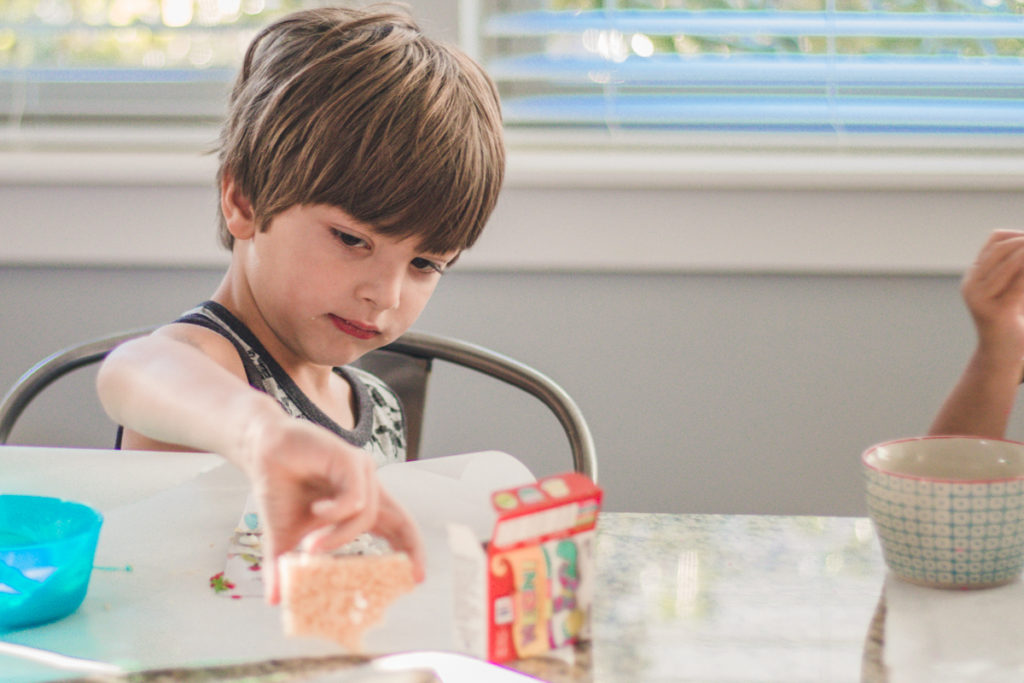 We used food coloring to make different colors– pink, blue, green & purple. You can make any colors you want! The kids loved spreading the icing, adding eyes & (pounds of) sprinkles to make their little monsters.  I got the candy monster eyes from Amazon, but I think you should be able to find them at a local craft store. The kiddos had so much fun making these– & eating them, of course, ha!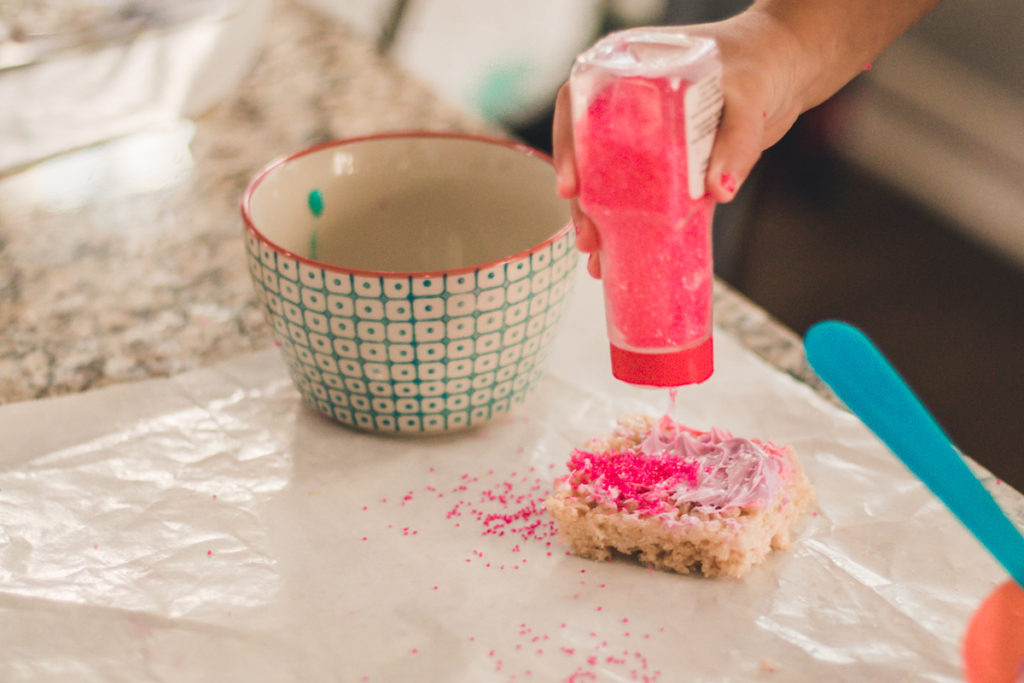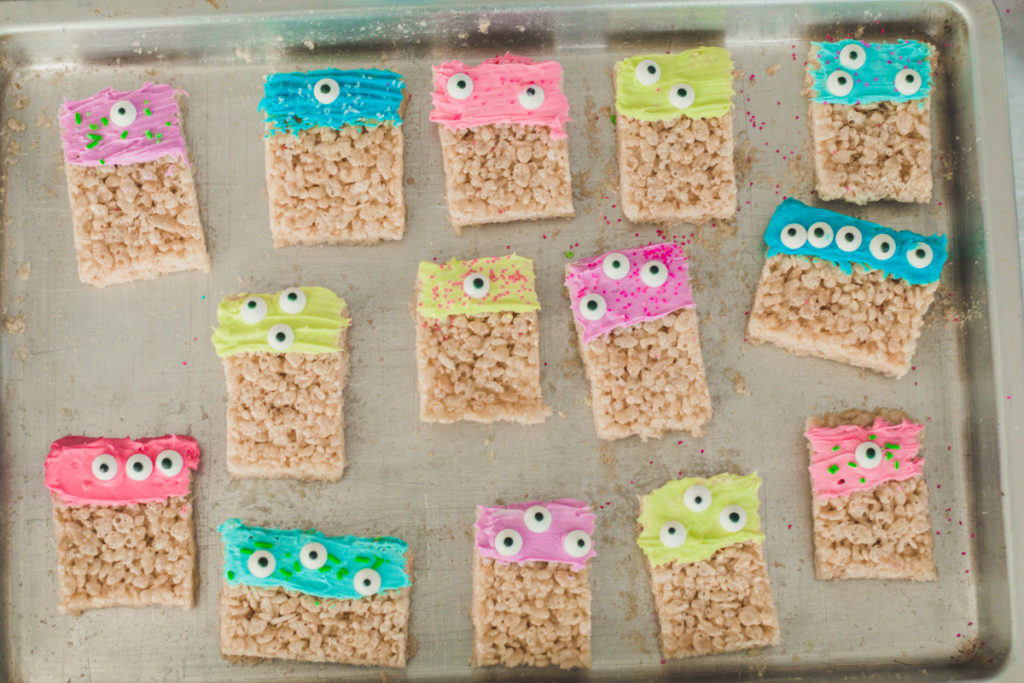 If you liked this post, be sure check out my post on Fun Food Art Snack Ideas!