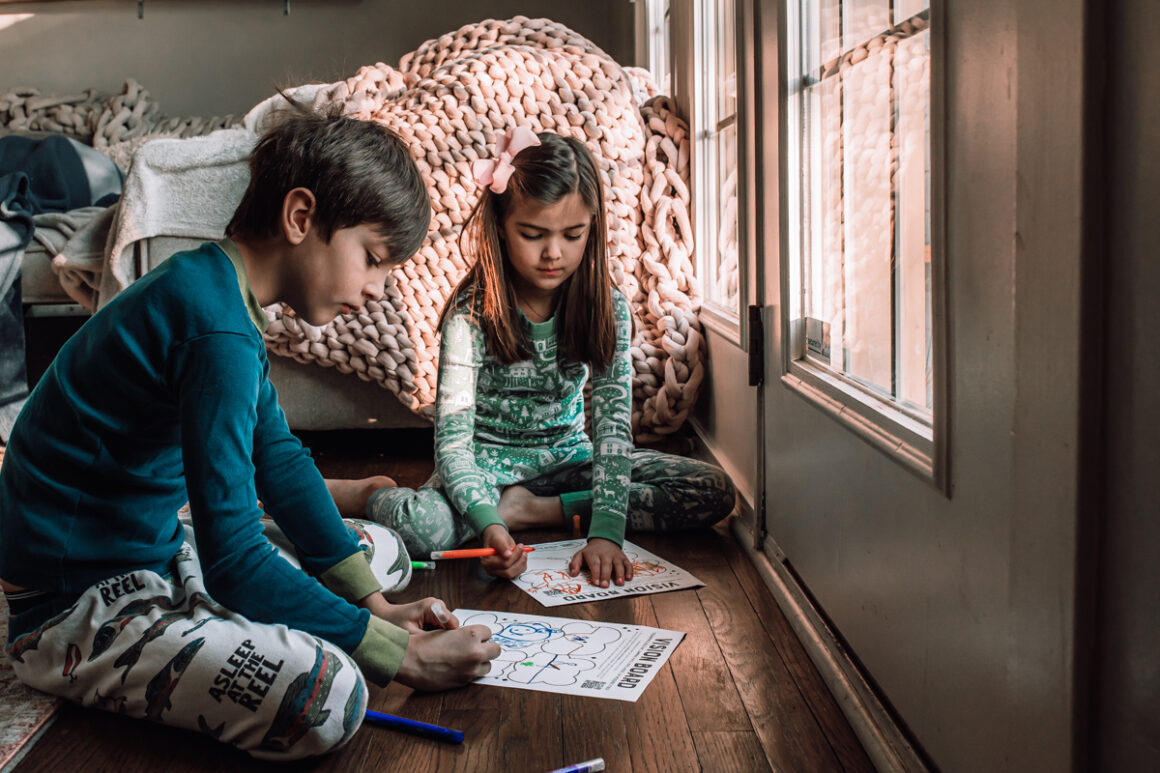 How to Crush 2022 Goals with Goldfish Swim
Happy New Year! Are you ready to crush some 2022 goals with Goldfish Swim School? What better way to start the year than with a vision board– did you know that goals are 50% more likely to be accomplished if they're written down? That's why Goldfish Swim School teamed up with Big Life Journal to provide tools & resources to help make Dreams Come True in 2022. Families & kids are encouraged to create vision boards for their 2022 goals, providing the 'finspiration' needed to make BIG waves this year. In other words, read on to get your free vision board printable from Goldfish Swim School & share for your chance to win!
Goldfish Swim School & Big Life Journal created these vision board printouts so your child can create the visual representation of all of the goals they hope you achieve this year.
---
First, click on the vision board photo below, after that, print it out so your child can decorate! Hang up your child's vision board in a place they will see it daily. For instance, the refrigerator is a great place to help them review their 2022 goals frequently!
Gabi & Gio's 2022 Goals
---
I loved seeing my kids' 2022 goals & dreams come to life on their vision boards, they're so creative! It would be fun to look back on these vision boards in a few years to see what we accomplished along with how our dreams may have changed. Gabi wants to build a snow unicorn & Gio wants to find a diamond, ha! We'll definitely make the snow unicorn happen, not so sure about finding the diamond… But dream big, right? He also said he wanted to climb a tall tree, catch a fish in winter, see a marine iguana, & build the tallest snowman. Looks like we'll be spending lots of time in the snow making their drawings come to life!
Now I want to make my own vision board to stay motivated & get inspired. I have some goals & things I want to accomplish this year & it would be a great visual representation to help manifest those things in 2022. What would you put on your vision board? Have you made one before? I'd love to see your 2022 vision boards!
The Goldfish fam is encouraging everyone to share their vision board on social media using #DreamsComeTrue22. First, Goldfish will be sharing boards on social media channels, after that they will giving out BIG prizes like Big Life Journals, Goldfish Swag Boxes, free months of swim lessons, & extras!
Share for your chance to win!
---
Officially launching on National Vision Board Day, January 8, & running through National Dream Day, March 11, families are first encouraged to visit the 'Goldfish Dream Big Vision Board' starter kit landing page that features fun & creative elements needed to make a great vision board. For instance, downloadable templates include Goldfish Swim School – Big Life Journal printables & words of affirmation, plus sticker sheets available in-school. After that, you should decorate your vision boards and share them!
Four grand prize winners will be selected at random. Goldfish Swim School plans to award two children & two team members with $2,022 each, to put toward achieving their dreams. Each winner will be contacted directly via social media to coordinate prize details. 
Goldfish Swim School will be featuring vision boards from across North America on its social media channels. Then, Each 'Golden Dreamer' feature will receive surprise & delight prizes including Goldfish swag, Big Life Journals & custom gifts to help them in getting one step closer to actualizing their 2022 dreams. On Random Acts of Kindness Week (Feb. 17), Goldfish Swim School will feature daily winners. In other words, be sure to tune into social media for these special announcements!
I can't wait to see some vision boards & I would love if you tagged me in your posts. In addition, be sure to follow me on social so we can be friends!
---
To learn more about Goldfish Swim School & everything they have to offer, check out these other posts:
Goldfish Swim School & How Goldfish Swim School Got Us Through Winter.