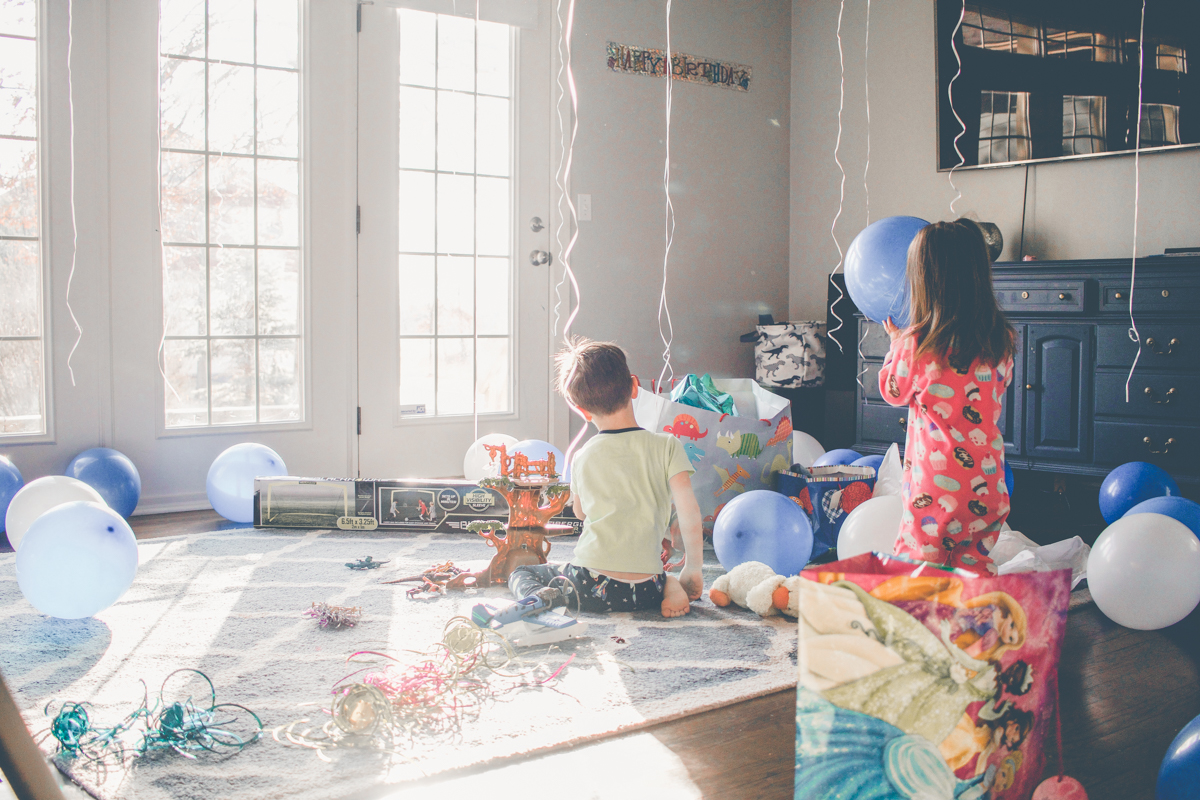 Gio turned 4 at the end of February— here we are in April & I'm finally sharing, haha. I literally only took 3 photos (sorry, kiddo!), but I DID put together a highlights video of our day together, so be sure to check that out!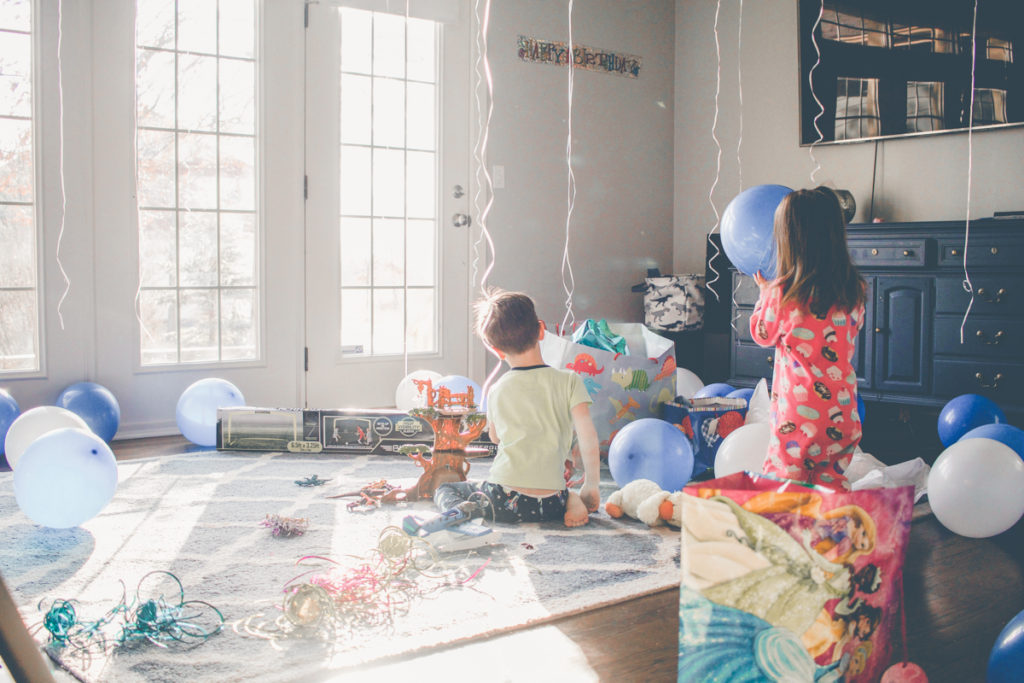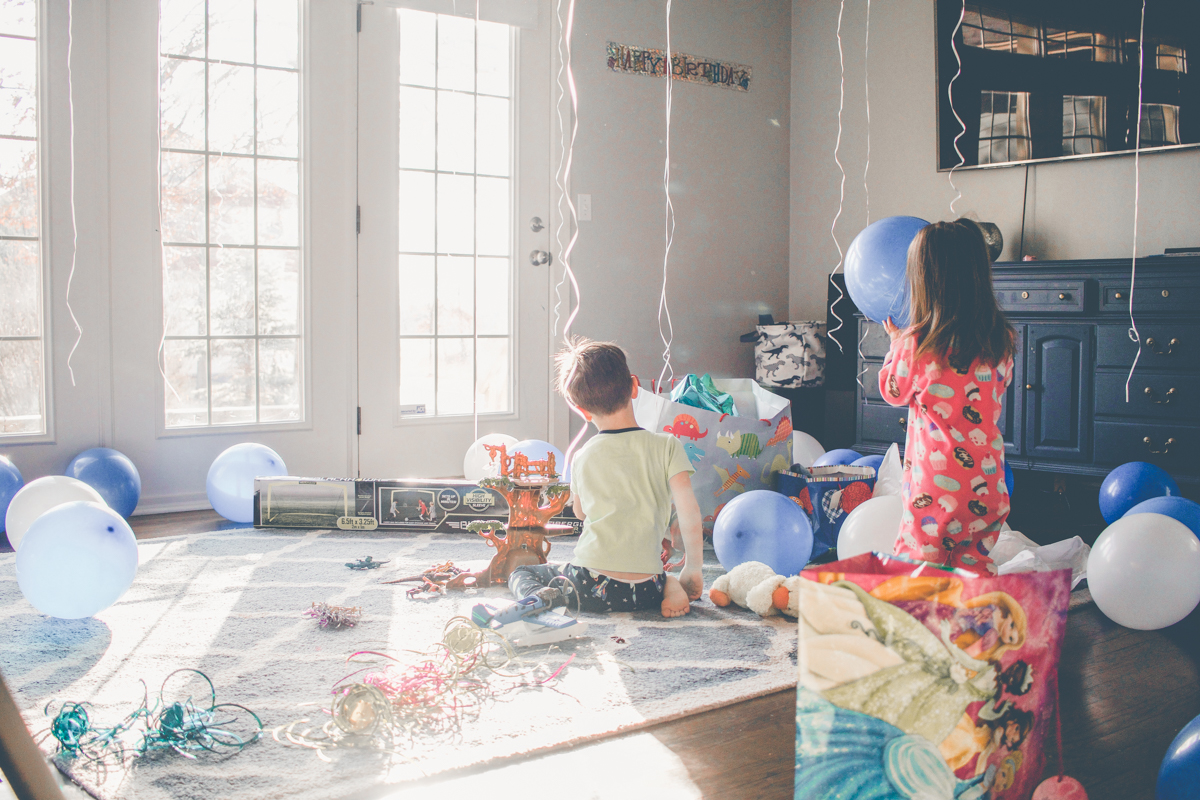 We went back & forth about having a joint birthday party for the kids, but decided we wanted to really enjoy our time together & do something chill. So that's what we did! We decorated the ceiling with balloons the night before, to surprise him. He loved it! We started out our day by opening presents & playing with the balloons & Gio's new toys. The kids helped make pancakes with sprinkles (they love helping in the kitchen!) & we put a special candle in Gio's so we could sing Happy Birthday. After we ate our breakfast, we got ready to head out to the city.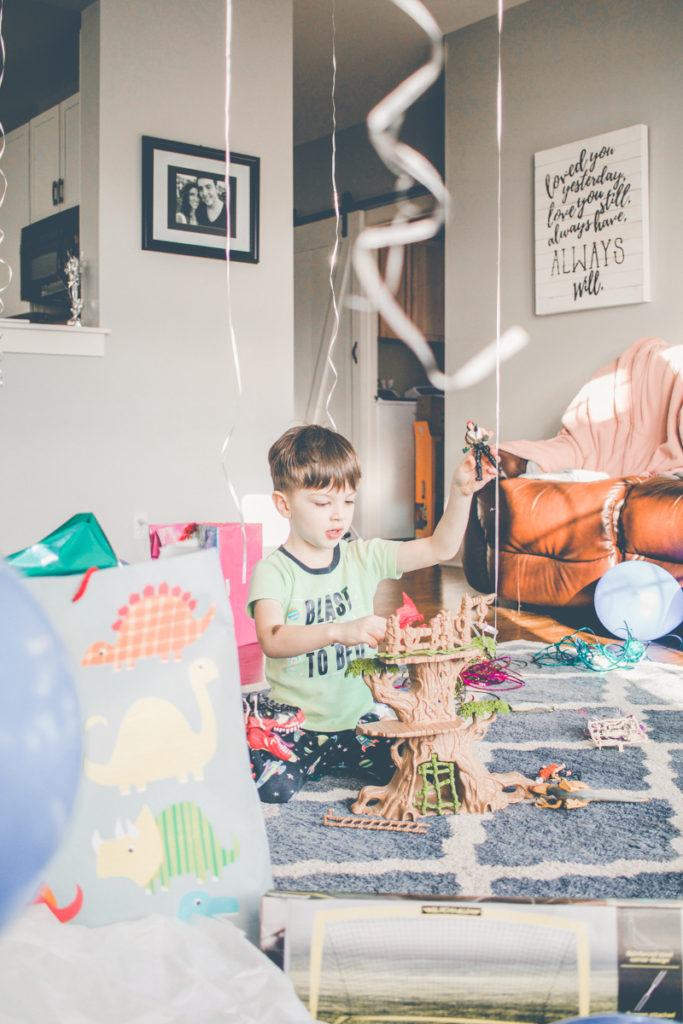 We went to the Museum of Science & Industry— the kids had a blast! There was so much to do & see, we didn't even make it through the whole museum. We "drove" tractors, saw chicks hatching, toured the inside of a submarine, & explored the childrens' section.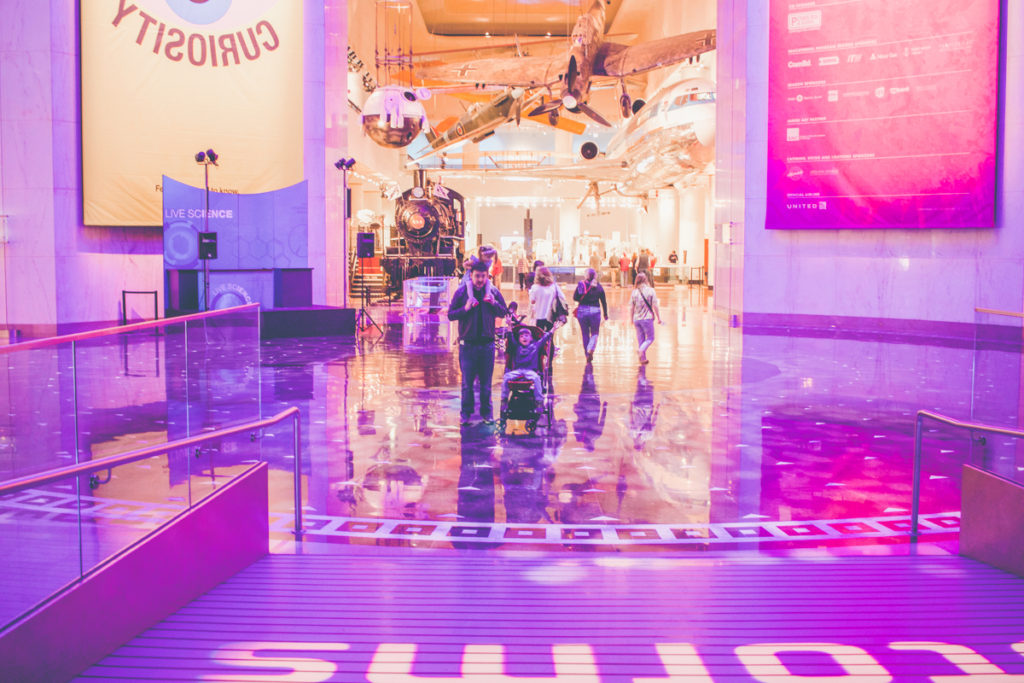 We had dinner at "Nana & Papa's" & Gio loved his awesome dinosaur cake— complete with dinosaurs, trees & dino eggs. I loved seeing his eyes light up as we sang Happy Birthday to him :) See the video for that!!
Gio, you're such a sweet, energetic, inquisitive, imaginative little boy. I can't believe you're 4 years old. You're growing up so fast, & I can't wait to see all the amazing things you're going to do in life. I love you so, so much, buddy! Happy (really belated at this point, haha) Birthday!!