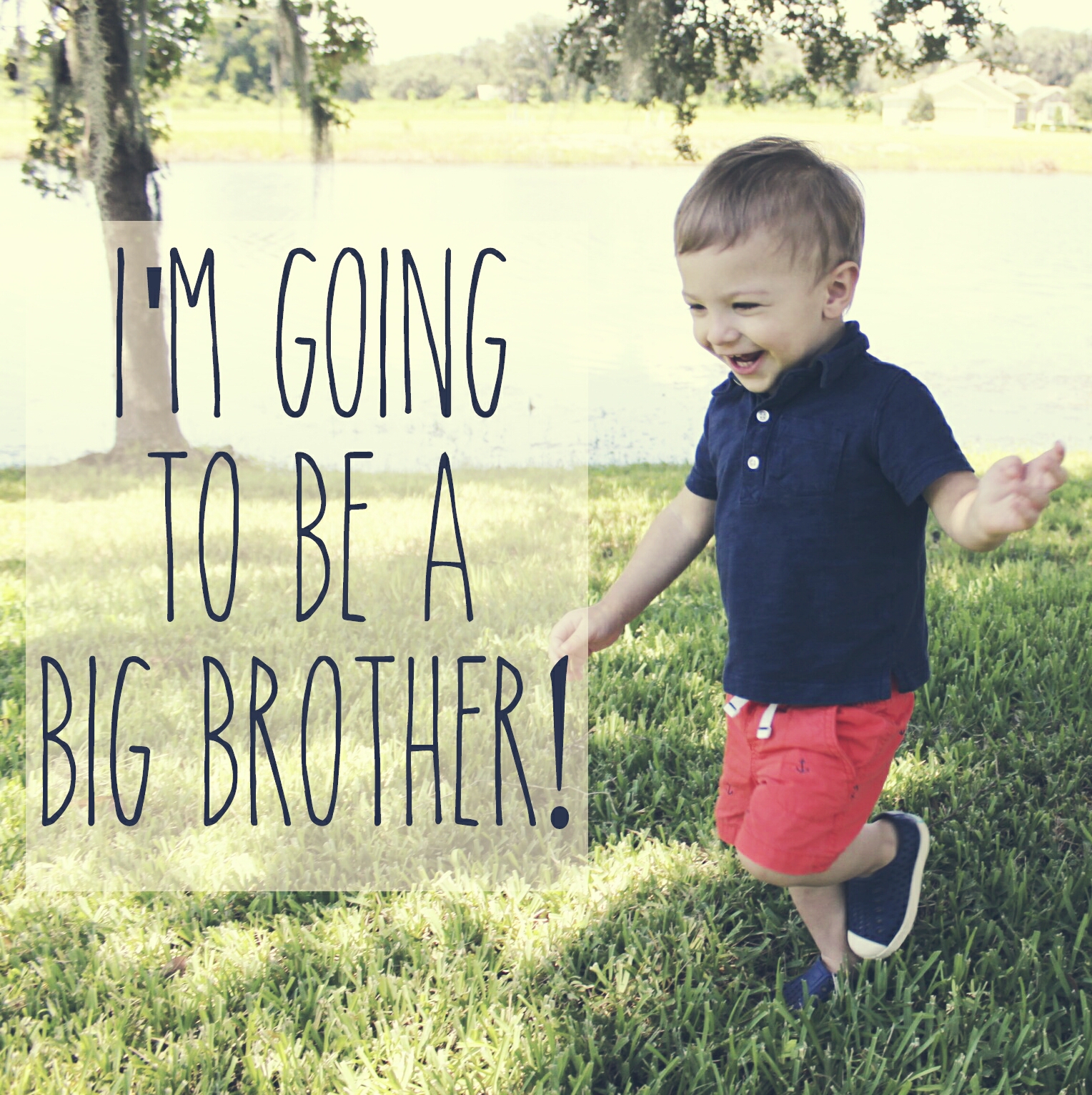 When I found out we are expecting our second baby, my initial thoughts switched back & forth from overwhelming joy to  just plain scared. Haha.
We are so ready for another child & the pure love & happiness they bring, but I also was playing back all the hard parts of pregnancy, labor/delivery (which I'm even more terrified of now that I've gone through it once!) & all the sleepless nights, the constant worry that comes along with being a parent & wanting what's best for your baby… You know, alllllllll the stuff that comes along with it.
But I will say this. We are ready. I really wasn't ready for a LONG time after I had Gio & there were times– when I was pregnant.. & then in labor– when I thought yeahhhh, I'm definitely not doing this again! EVER. Haha. But when I found out I wasn't pregnant in May, that was the first time I really felt disappointed. I realized how much I wanted & was ready for baby #2. So when I found out in the beginning of July that we were expecting, the timing was pretty perfect.
I'm still scared & worried– how things will change, if the baby will be healthy, how I'll juggle 2 kids (I'm sure parents with more kids are laughing at me right now, haha), how will Gio handle it, etc. but I'm also so excited for this new adventure.
I miss Gio being teeny tiny. I miss all the coos & how exciting it is to experience those very first milestones like the first smile & giggle. I know Gio will make an excellent big brother & I can't wait to see the two interact together. If one child can give a family such happiness & love, I can only imagine how it will be with two! We are so blessed & so fortunate & I'M SO EXCITED for what the future holds for us. Soon-to-be a family of 4 (5 if you count Macklin, woof woof! :) I thank God for this little miracle, safe & sound in my belly. For now :)
I have the same due date I did with Giovanni… how crazy is that!?! February 28, 2016… & it's a leap year so let's hope he/she isn't a day late, haha. Thanks for stopping by, be sure to check back & follow us on our new adventure!