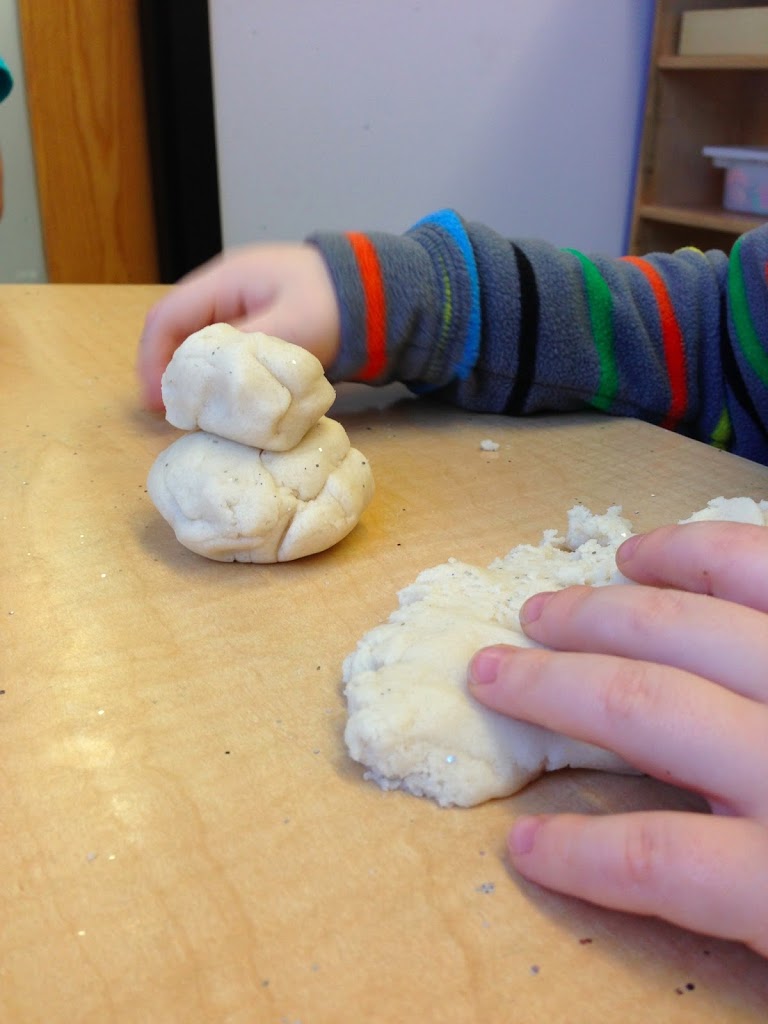 Check out our cute little snow people
we made with play dough!
I do a no-cook play dough. It's so easy the
kids always help make it. Here's the recipe I use:

2 Cups flour
1 Cup salt
3/4 Cup warm water (plus food coloring, if any)
1/4 Cup vegetable oil
Just mix everything together with a spoon & when it starts to conform, knead it. That's all (:
We left our play dough white & added silver glitter to make it more like snow.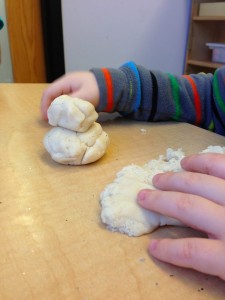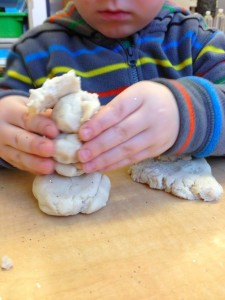 We used googly eyes, felt strips, macaroni & pipe
cleaners to decorate our people. Look how cute!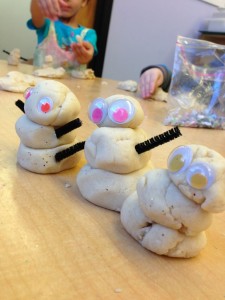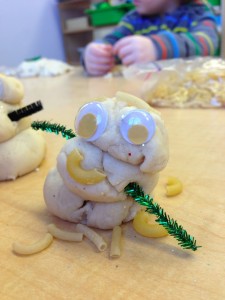 Haha, I just love them.