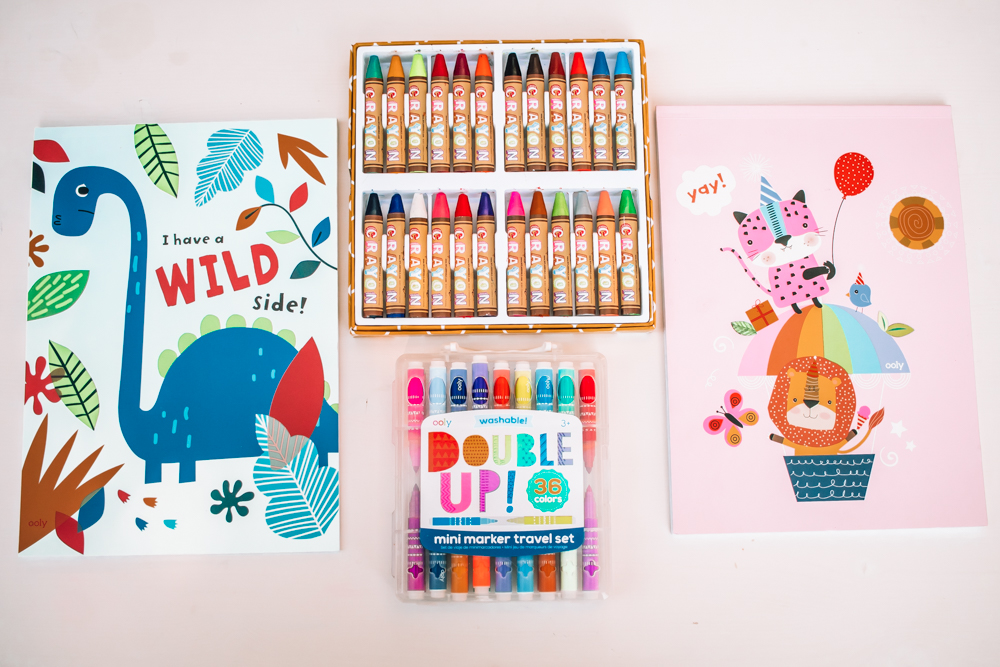 Our Favorite Kids Art Supplies
If you've ever watched my Instagram Stories, you probably already guessed that our favorite kids' art supplies are from OOLY! Art was always my favorite class in school, so it makes my heart so happy to see how much Gio & Gabi love it now! A huge thank you to OOLY for sending us some kids' art supplies to foster their imaginations & creativity! Read on to see all the art supplies we got & what they have to offer.
It's no secret that my kiddos have big imaginations, that's why we absolutely love OOLY & all of their adorable kids' art supplies! I love seeing their creativity come to life & I can always see splashes of their personalities in all of their design & color choices. So fun!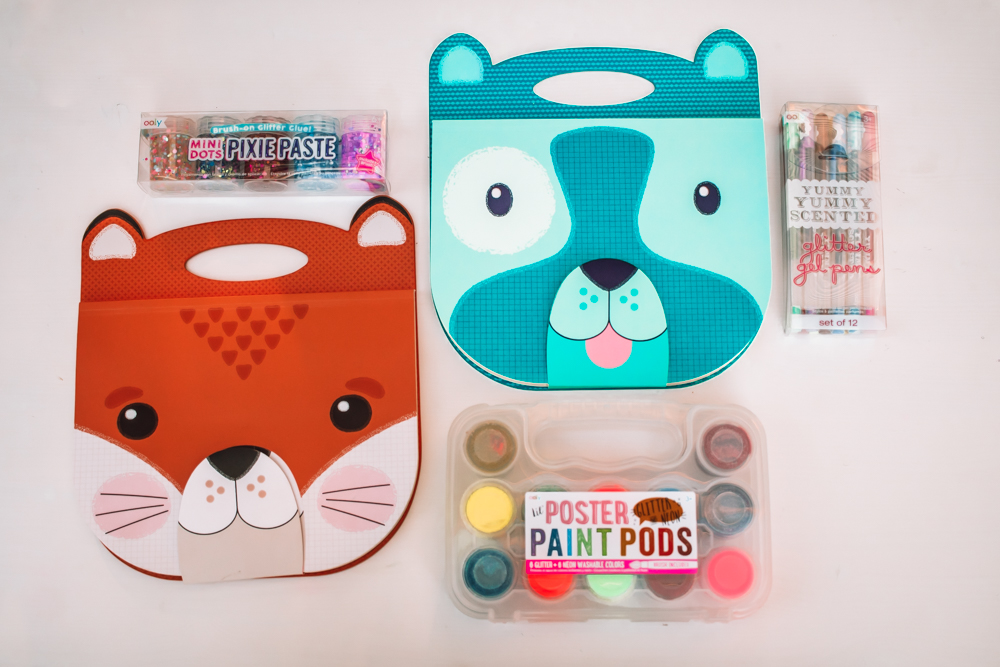 ---
How adorable are these Carry Along Sketchbooks!? Gio got the Dog design & Gabi chose the Fox— so cute!! Their handles make them easy to carry, which means they're great for on-the-go. The pages are nice & sturdy so they can hold up to drawing & painting with ease.
---
Your kiddos will sparkle their way through their creations with the Yummy Yummy Scented Glitter Gel Pens. With scents like lime, banana, orange, cherry, strawberry, grape, green apple, blackberry, blueberry, watermelon, coconut, & pineapple, these gel pens add a touch of fruity fun to any creative design.
---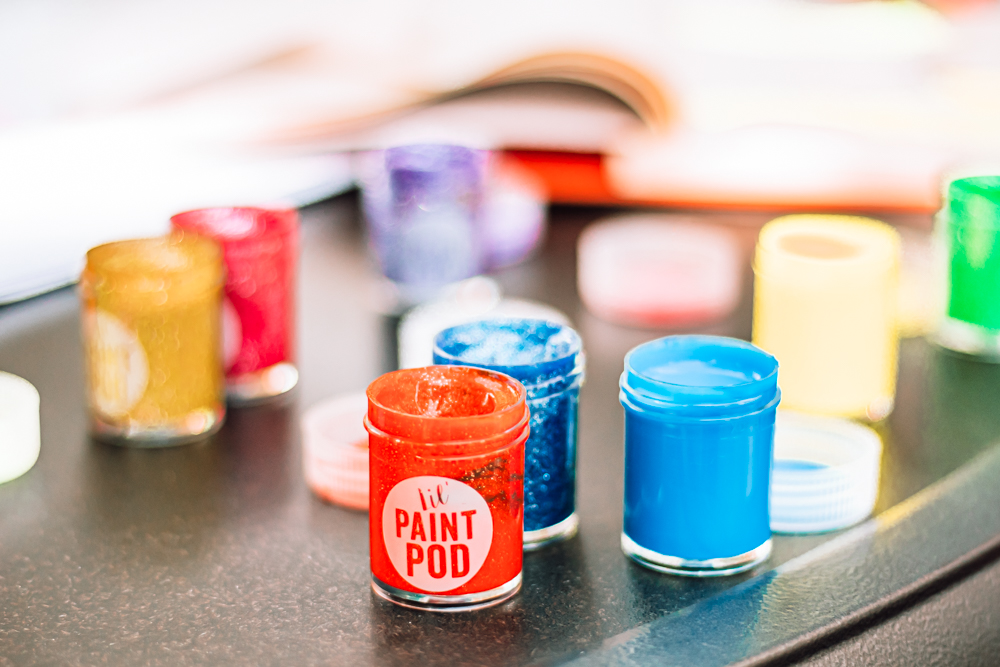 The Lil' Poster Paint Pods are a favorite of Gabi's! Washable & safe for little hands, this paint set is perfect for kid artists. It comes with both neon & glitter colors for bright & fun creations. The paint pots are sturdy & reusable, which means you could refill them when your colors run out!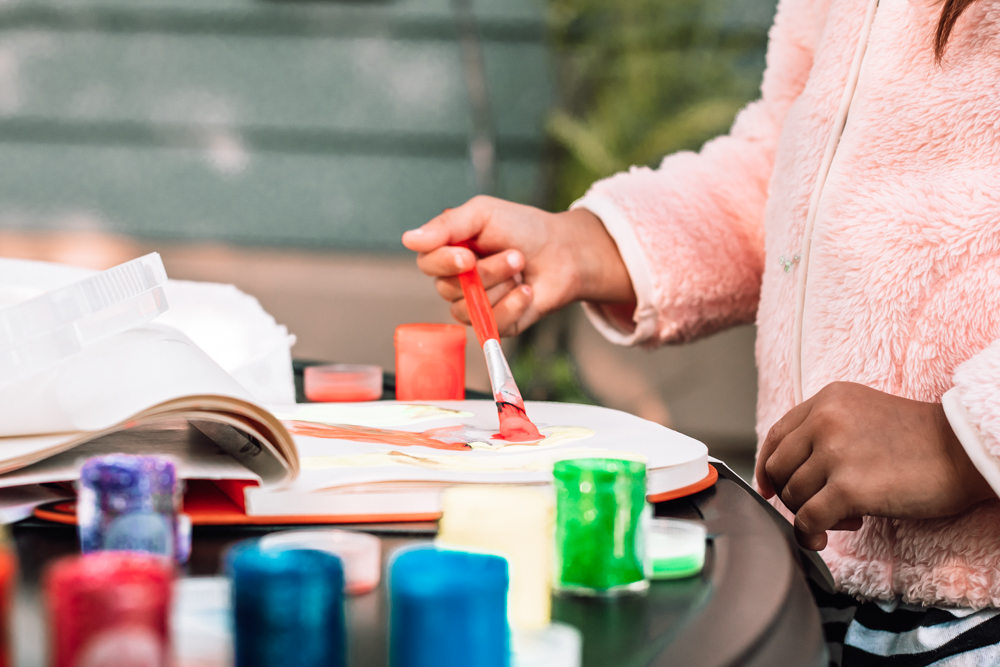 ---
Sparkle it up with Pixie Paste! This brush-on glitter glue comes in a set of 5 assorted colors. The sturdy containers have screw-tops so you can be sure they stay closed amongst your other craft supplies. The fun glitter colors will add a touch of magic to any artwork!
---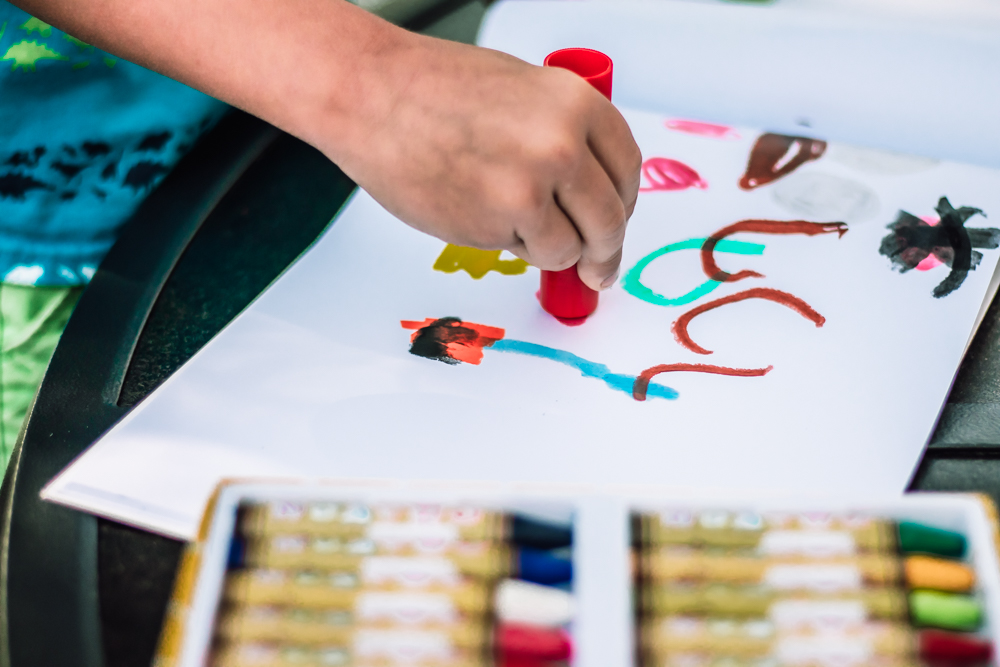 If you haven't tried using the Chunkies Paint Sticks, you need to! There's no brush or water needed & they dry super fast. They glide on the paper with ease & they're mess free! This set comes with classic, neon, & metallic colors so your kiddos can match their style.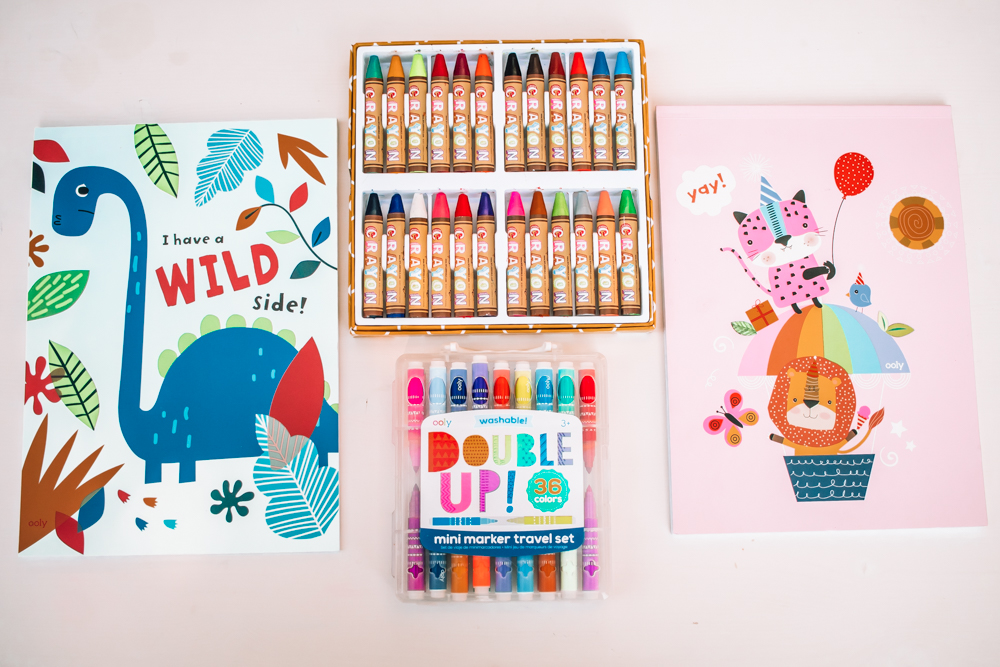 ---
Take your art on-the-go with the Double Up! 2-in-1 Mini Markers. These washable markers share their caps with a friend for double the fun! They come in a convenient carrying case so you can stay organized no matter where you decide to color.
---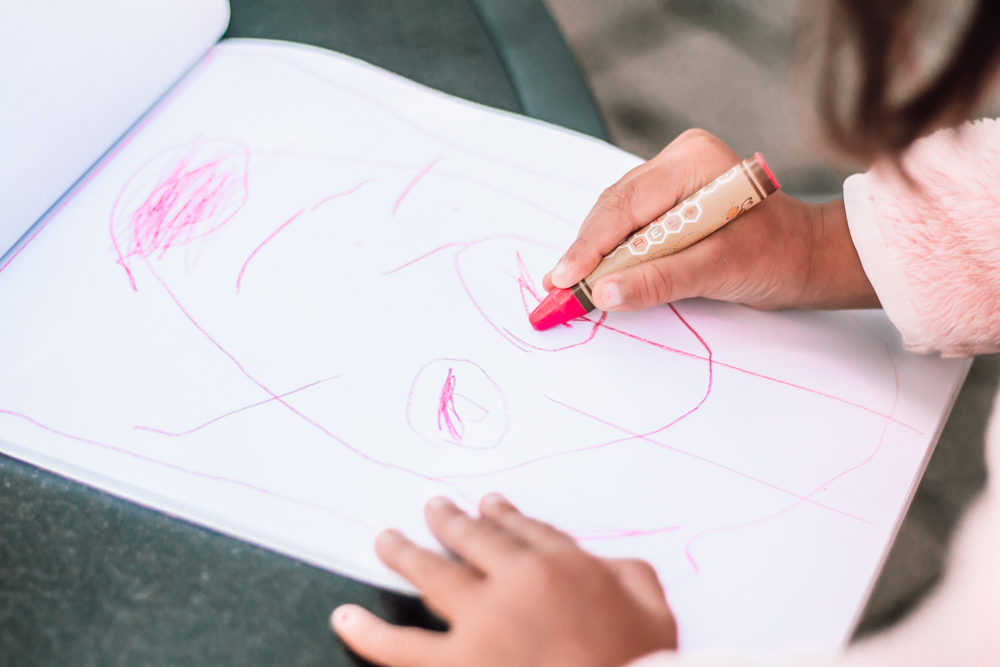 No kid's art supplies box is complete without quality crayons! The Natural Beeswax Candles feature fun, bold colors & an ergonomic design that's perfect for little hands. The triangle shape makes them not only easy to hold, but these crayons won't roll away! The crayons come in a beautiful box that will help keep you organized & makes it easy to take with you from room to room. The colors glide on nicely & will even show up on black paper!
---
These adorable sketchbooks are perfect for everyday doodles! They come in a pack of two, with the cutest design options. Gio got the Dino Days Sketchbook, while Gabi got the Safari Party design. There's 32 quality pages in each sketchbook!
---
You can shop all of these items & check out OOLY's website & social media channels here: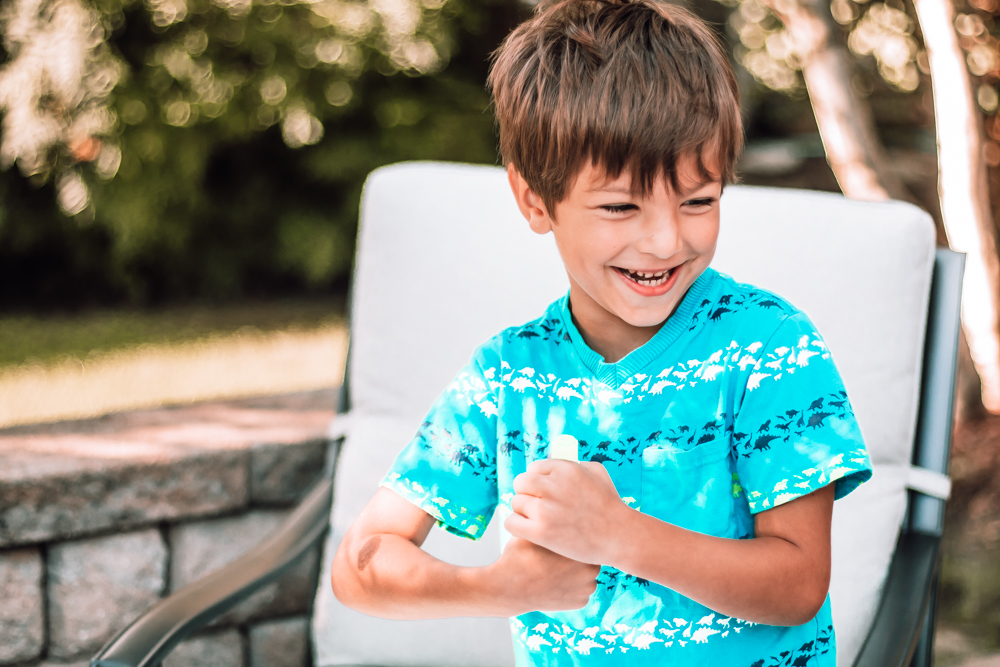 I love how much Gio & Gabi love art these days! It's an easy & fun activity they can do, even when I'm busy making dinner. Thank you again to OOLY for sending us these kids art supplies– I can't wait to see everything Gio & Gabi create with them!
---
If you like fun kid activities, be sure to check out these posts before you leave!
Rainbow Pasta Sensory Activity | DIY Moon Sand | Free Rainbow Printable
---
---