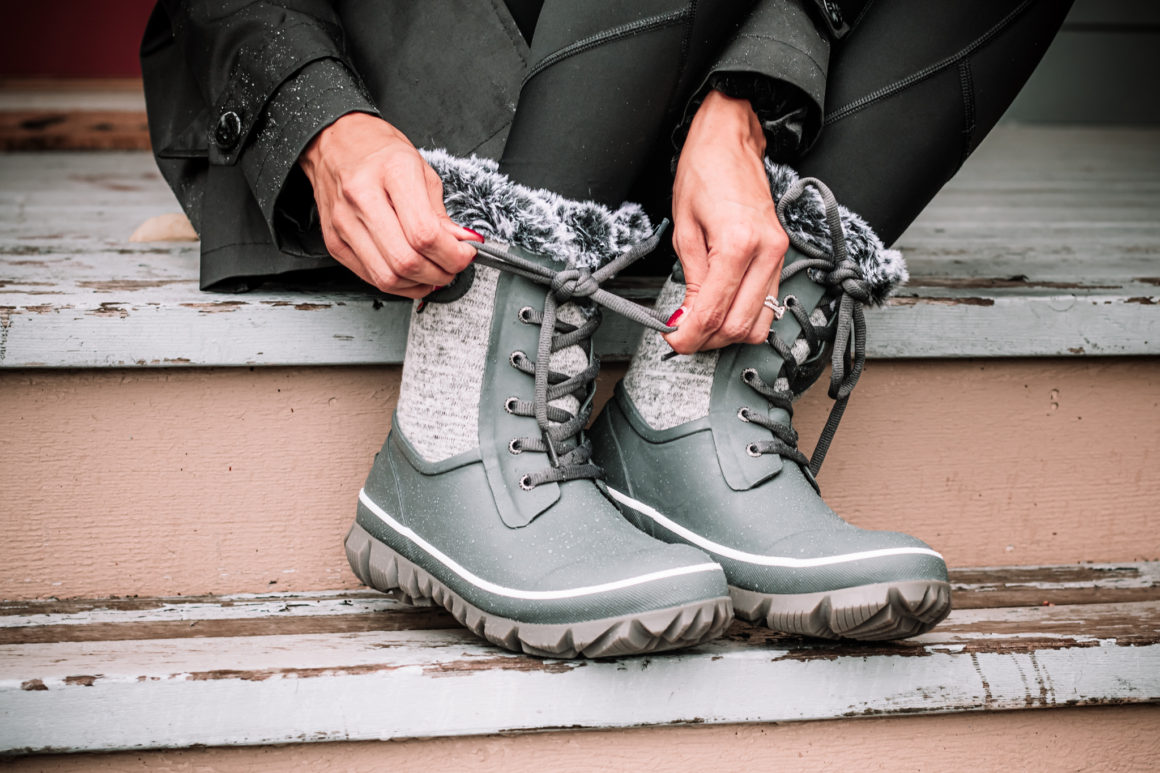 I know it's only September, but we're already starting to gear up for the cold weather here in Chicago. As they say… "Winter's coming!" One thing that we're always sure to need is a reliable pair of boots that can withstand the harsh elements & relentless cold temperatures that Chicago so "lovingly" shares with us. (Can you sense my sarcasm on that? Ha!) Thankfully, BOGS has completely taken care of us by providing these amazing, must-have winter boots! Read on to see all the details on how these boots are going to help us survive winter.
A huge thank you to BOGS for sponsoring this post– they'll be making this winter a little more tolerable and much more comfortable! They sent us adorable matching boots and I'm absolutely obsessed. I'm here to give you all the details on these boots and tell you why I'm calling them the must-have boots for winter.
---
The Arcata Knit Winter Boots are constructed with 7mm Neo-Tech waterproof insulation, making them 100% waterproof. They feature a BioGrip slip-resistant outsole to keep you safe on slick surfaces, especially when you're in a hurry! The soft knit upper gives the boot a fun texture while the plush faux fur lining provides comfort and warmth. Comfort rated to -58°F, these boots can withstand any weather Chicago decides to throw our way!
I decided to change it up from the usual black winter boots I pick every year, so this time I went with gray. It's something a little bit different for me, but it's still going to go with everything in my wardrobe. (I basically live in black leggings from October to April, let's be real. Ha!) I love the look of these boots and I know they're going to be a lifesaver when it starts getting miserably cold.
The Kids' Arcata Knit Winter Boots are basically a mini version of the women's design. We tested ours out this weekend with some rain puddles and we can confirm that they are 100% waterproof with the 5mm Neo-Tech insulation! The Dura-Fresh natural bio-technology activates to fight odors, so your kiddos' feet will stay nice and fresh. These boots feature a removable EVA footbed and are comfort rated to -40°F.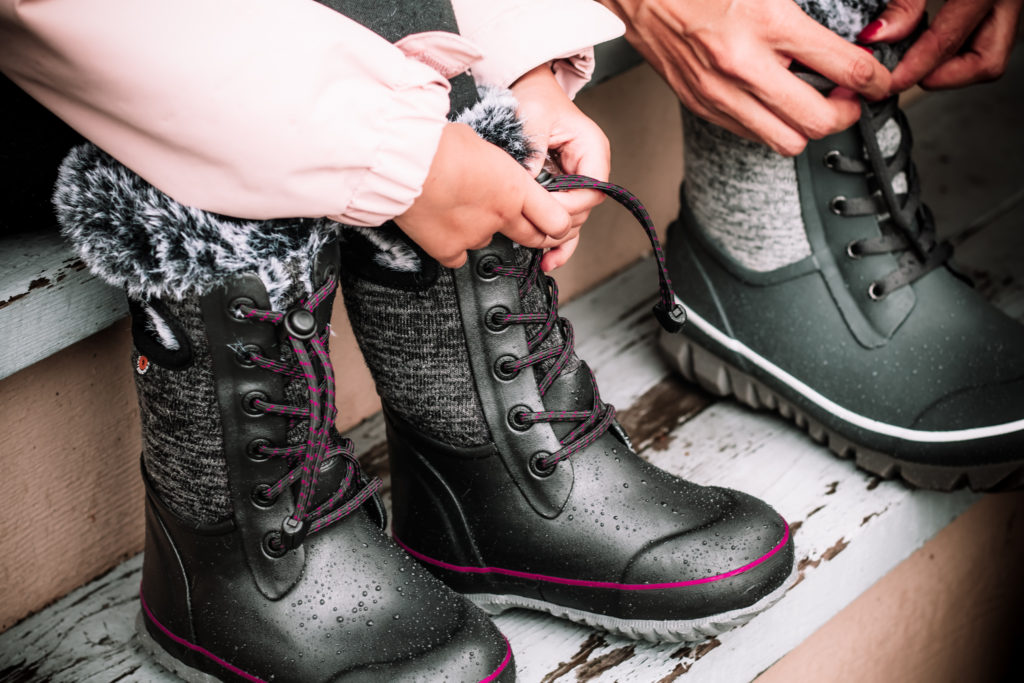 Your kids will love running, jumping and playing in these must-have winter boots. You can feel confident that they're durable, reliable, comfortable, and high quality. They're a great choice for the whole family, and you don't have to think twice about it!
---
You can find the links to these boots, as well as the links to all of BOGS social media accounts right here:
---
Be sure to check out my post on 2 Dresses You'll Want to Live In before you leave!
---
---