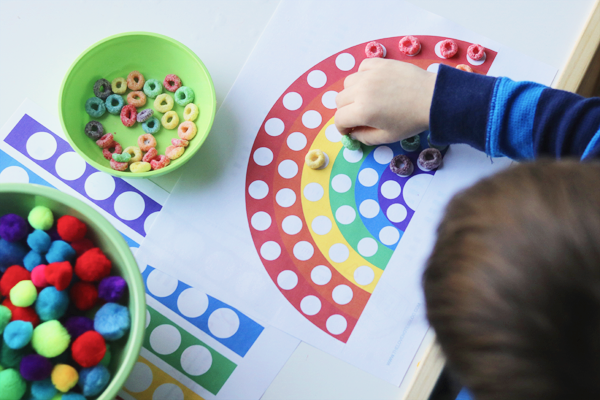 Printable Rainbow Activity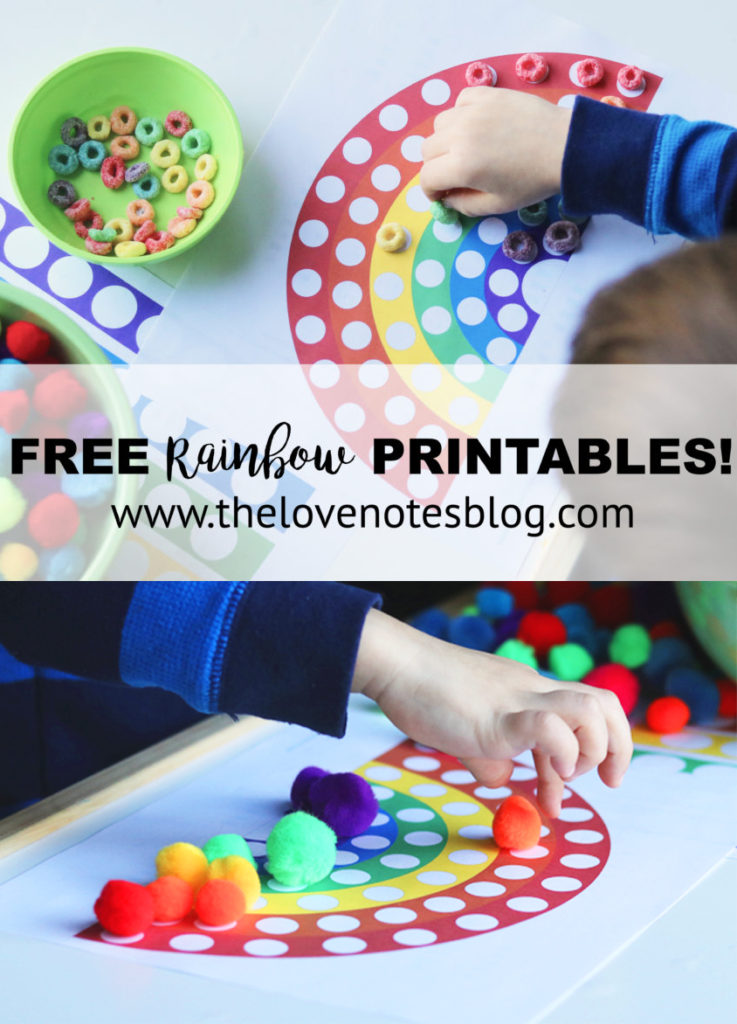 I super last minute threw together some St. Patricks's Day activities & I figured I'd share them with you guys! I made 2 printable rainbow activities for kids & 2 treat bag toppers, free for the takin':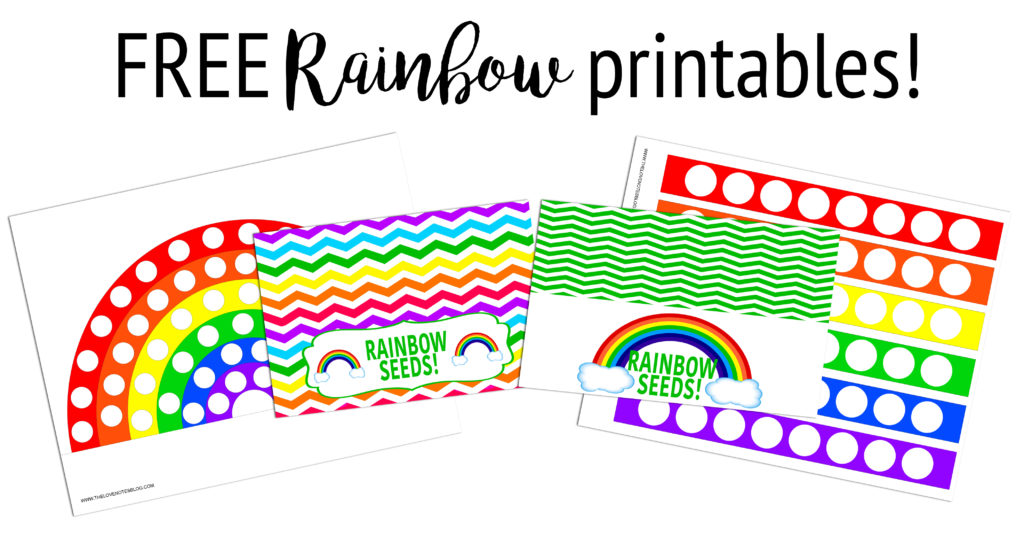 The printable activities can be used with a few different supplies:
Froot Loops

Dot markers

Pom poms
These rainbow printable activities help fine motor skills as well as sorting skills. Sorting activities allow children to gain the understanding that things are alike & different, and can be organized & grouped. Sorting also helps children learn how to apply logical thinking to objects, mathematical concepts & everyday life.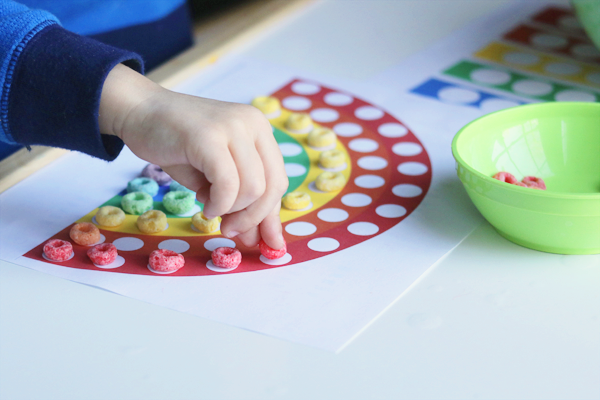 These are easy, child directed activities that you can pull out for a few quiet moments when you're trying to get dinner ready… or you just need a few quiet moments. Haha. Gio definitely preferred the Froot Loops over the pom poms. I wonder why, haha!
You could also use dot markers in place of the Froot Loops or pom poms. Put them in plastic sheet protectors or get them laminated so you can wipe them clean and reuse them!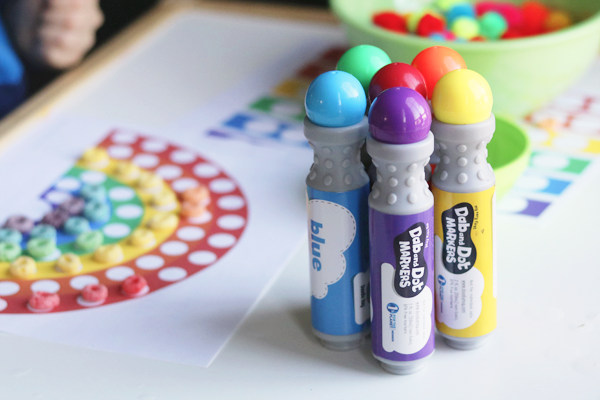 The treat bag toppers can be printed, cut & stapled to snack bags filled with skittles for a St. Patrick's Day treat :) I sell these in my Etsy shop but you can get them delivered right to your email! Just sign up with the form below, you'll get an email to confirm you want the printables & they'll be sent right to your inbox where you can print them as many times as you want! You're welcome :) Xo, Kristen