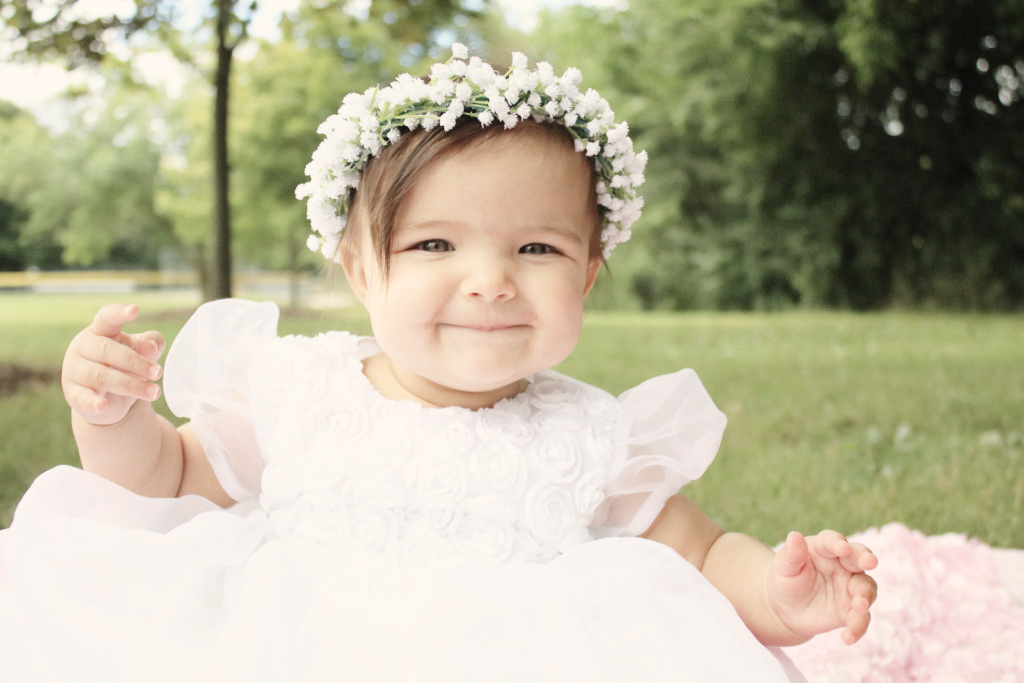 This past weekend we celebrated Gabriella's baptism! We had an intimate ceremony at the same church that Giovanni was baptized, & where Tom & I also got married. As a Catholic parent, it's so special to watch your child officially become "a child of God" & part of the church.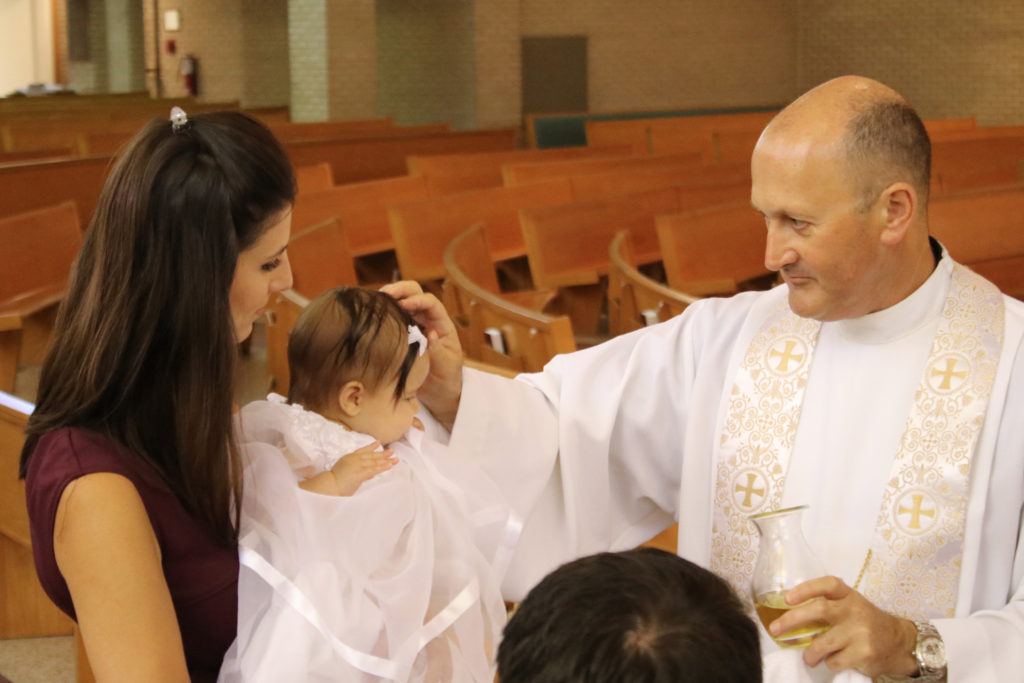 This poor girl fussed & cried basically the whole ceremony! She's the quietest, most chill baby ever but it was her nap time & she was pretty crabby!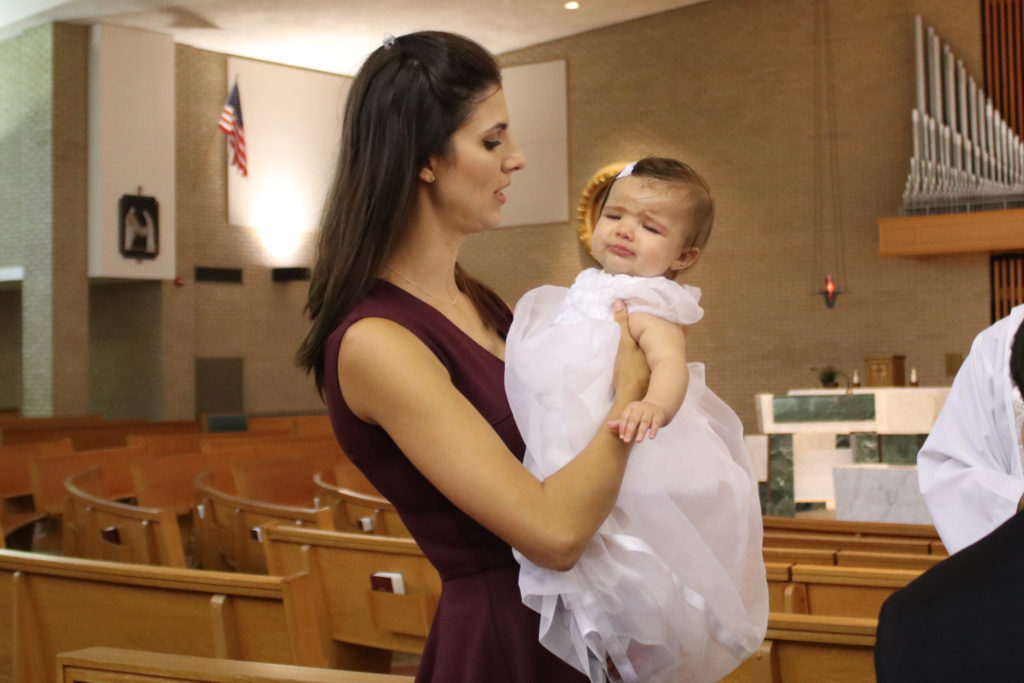 The only time she wasn't making noise was when Father was pouring water on her head. She loves bath time :) haha.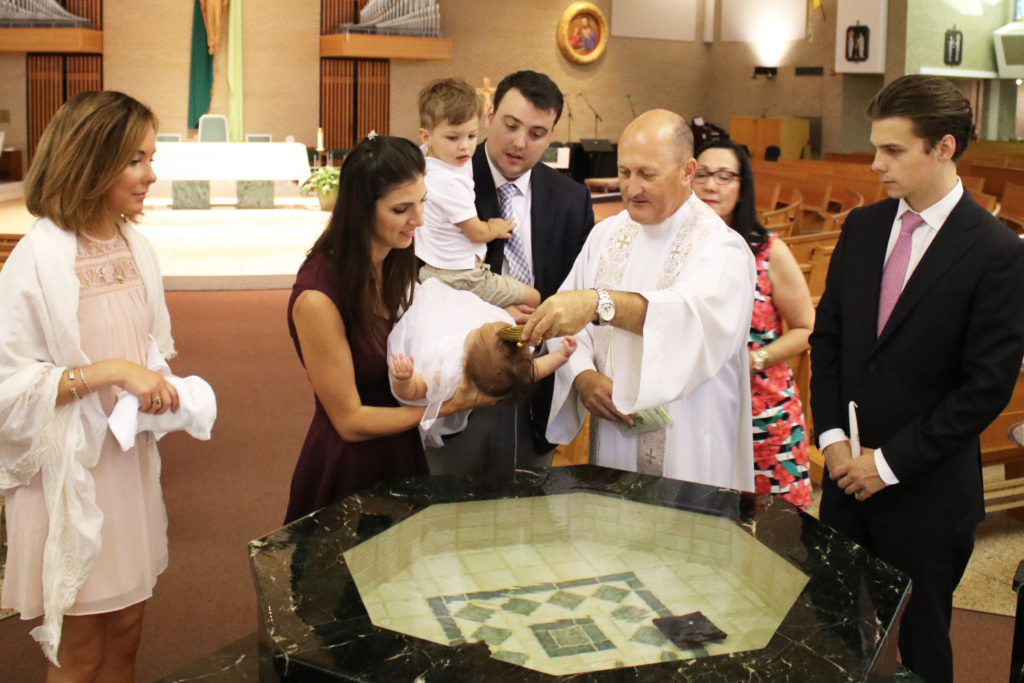 Gabi's middle name is "Rose," after her grandmother, so we had a flower theme ♥ I took elements from her baby shower invitations & used them for the Baptism invitations (which I put in my Etsy shop!)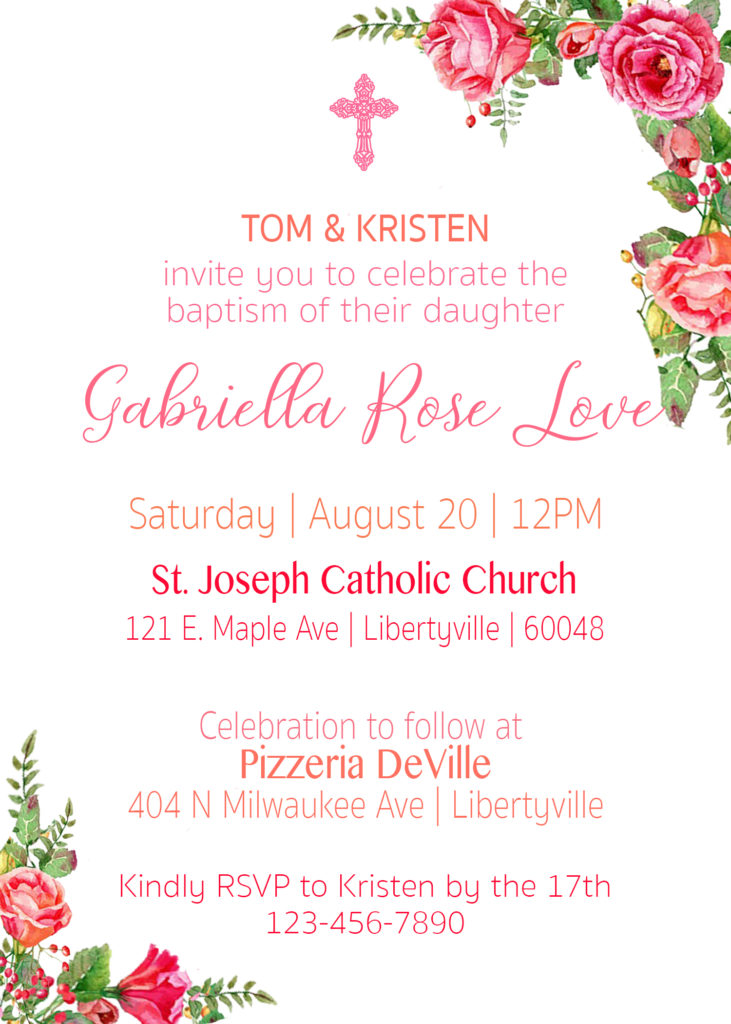 We chose her gown because we thought the rosette details at the top of the dress fit perfectly with our theme :)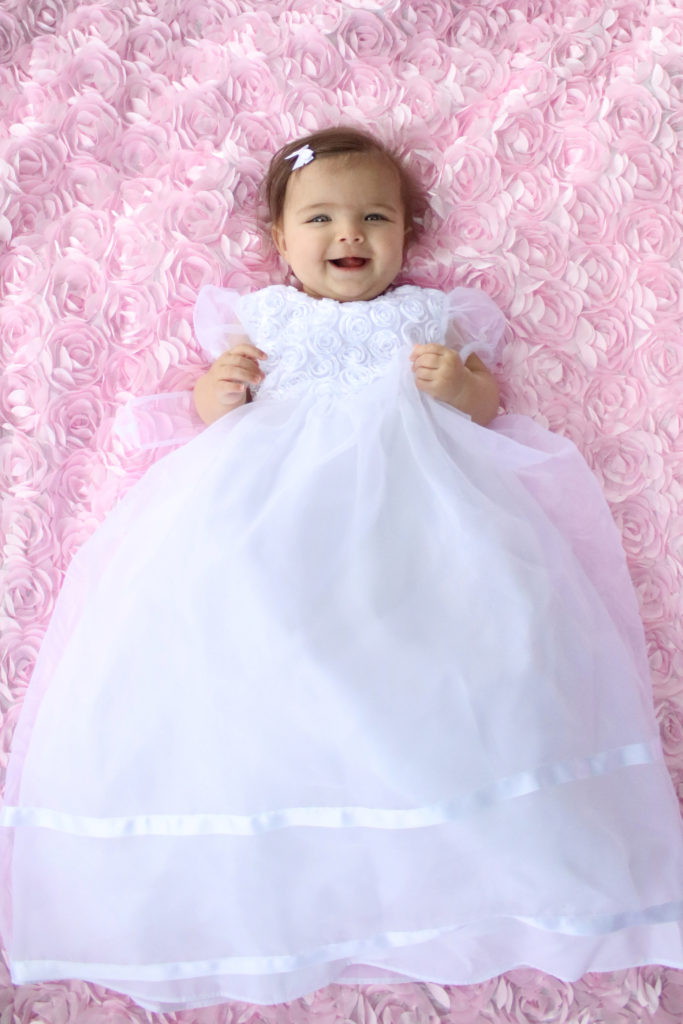 I made her barefoot sandals (DIY post coming soon on those!!) with a flower on top–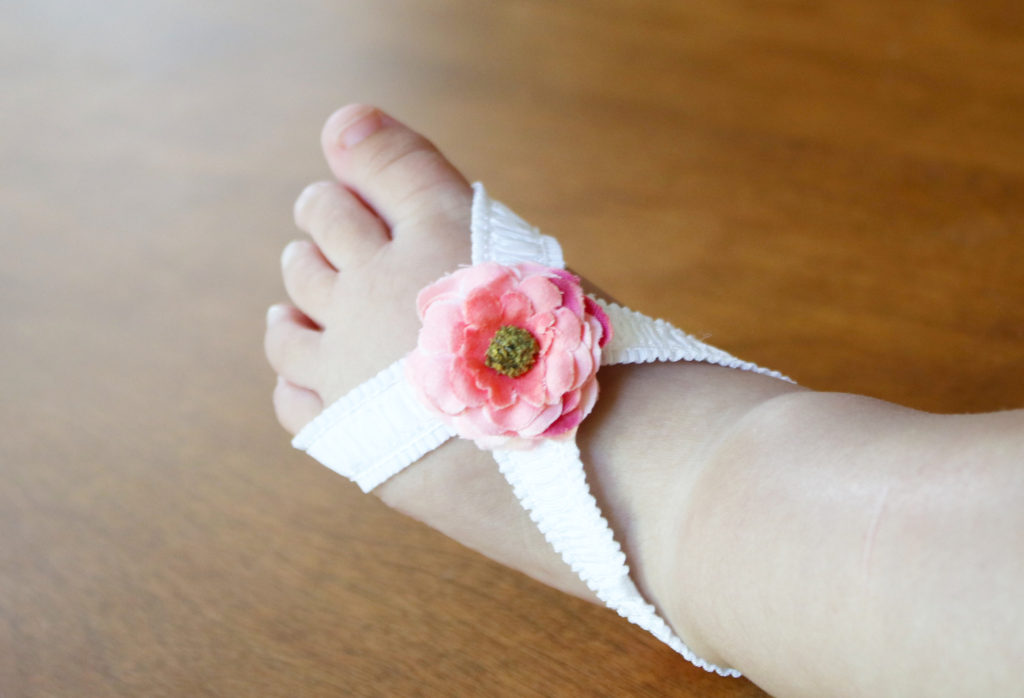 I made her a flower crown (another DIY post coming soon!) with tiny white flowers. My original plan was to make a flower crown with real baby's breath– but I knew I wouldn't have time on her baptism day, so I settled for the fake ones, haha.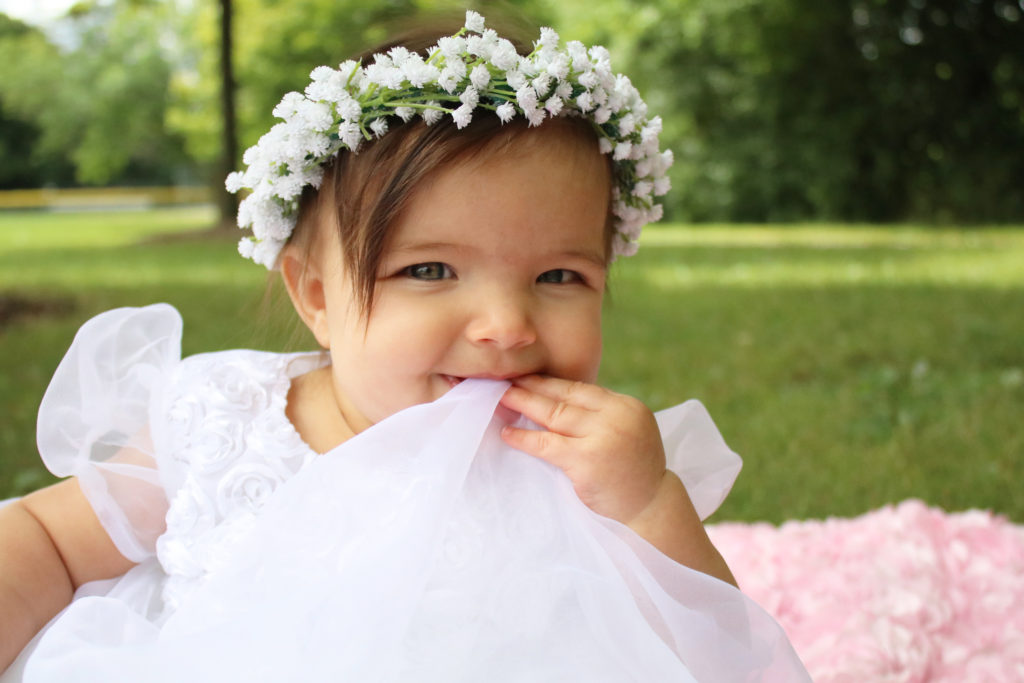 We had the reception at "Pizzeria DeVille" which is a couple blocks from the church. If you live in the Libertyville, IL area you HAVE to try their "Motorino" pizza! It has Brussels Sprouts & balsamic vinegar on it aaaaand I crave it daily. SO good.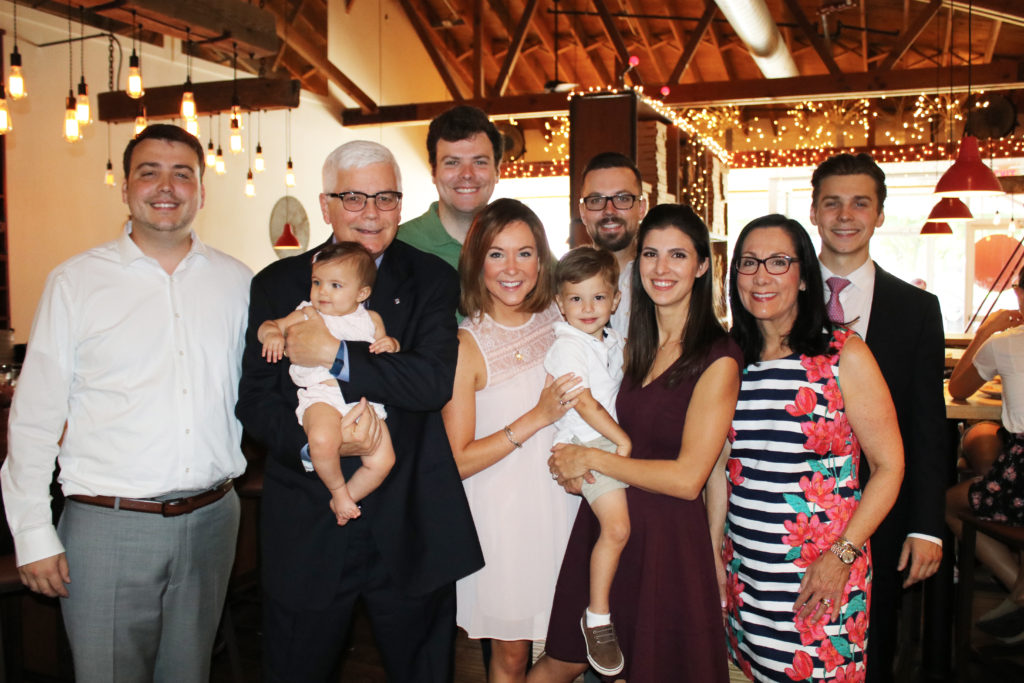 I set up a little backdrop behind her cake since I knew we weren't going to have an entire sweet table. I found this flower fabric marked down 75% at Joanns– tell me that was a coincidence! I actually wanted a more fuchsia color but didn't want to bother trying to dye it, so we rocked the light pink :) I covered a trifold foam board used for school projects that was laying around– I used pins at the top to hold the fabric in place, and taped any loose fabric to the back.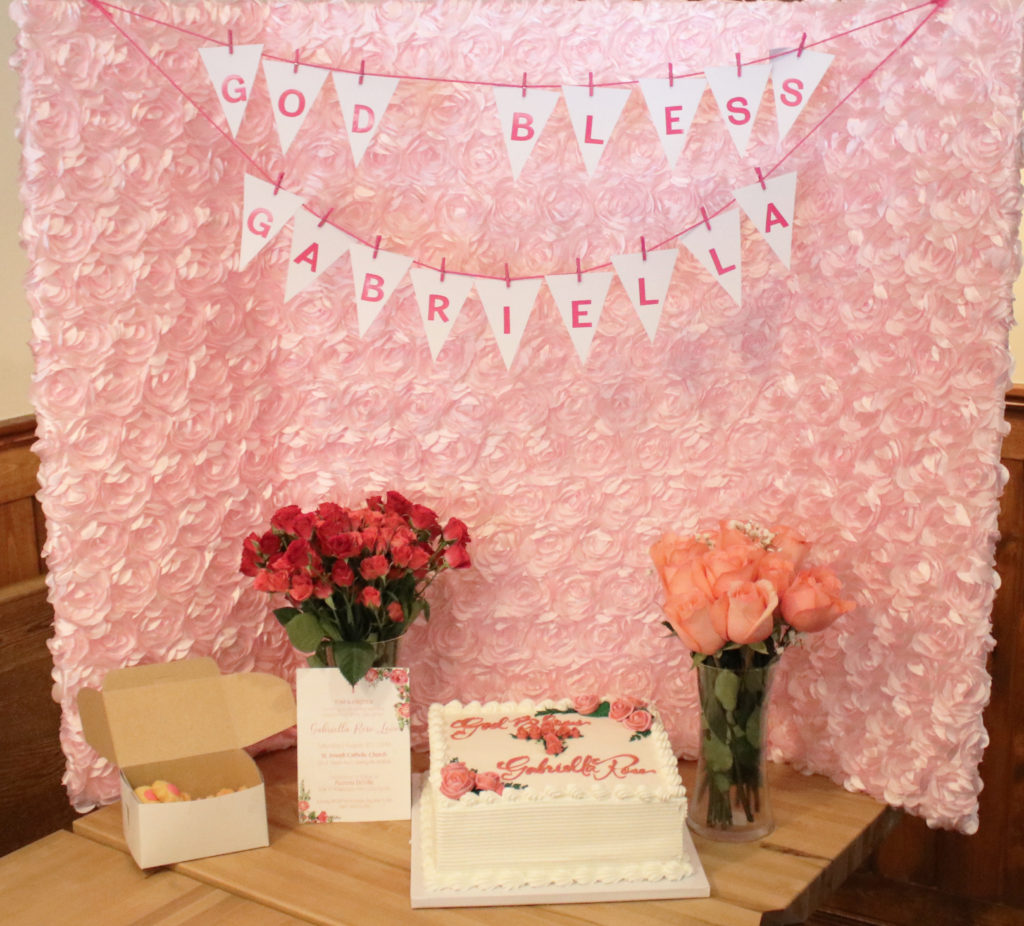 I got the pendants (they are actually gold, I used the reverse side because white & fuchsia were sold out) & fuchsia sticker letters at Michael's to spell out "God Bless Gabriella" on pink yarn, held on by tiny pink clothes pins, also a Michael's purchase. The yarn is held up by pins I placed in the top, outer corners of the board. The backdrop is simple & not exactly what I had envisioned, but time was limited & at least it's something!
We got a beautiful cake with Gabi's name on it in colors to match our pink flower theme. We forgot the cake stand– whoops. Haha. We also picked up some pink roses to put in vases next to the cake.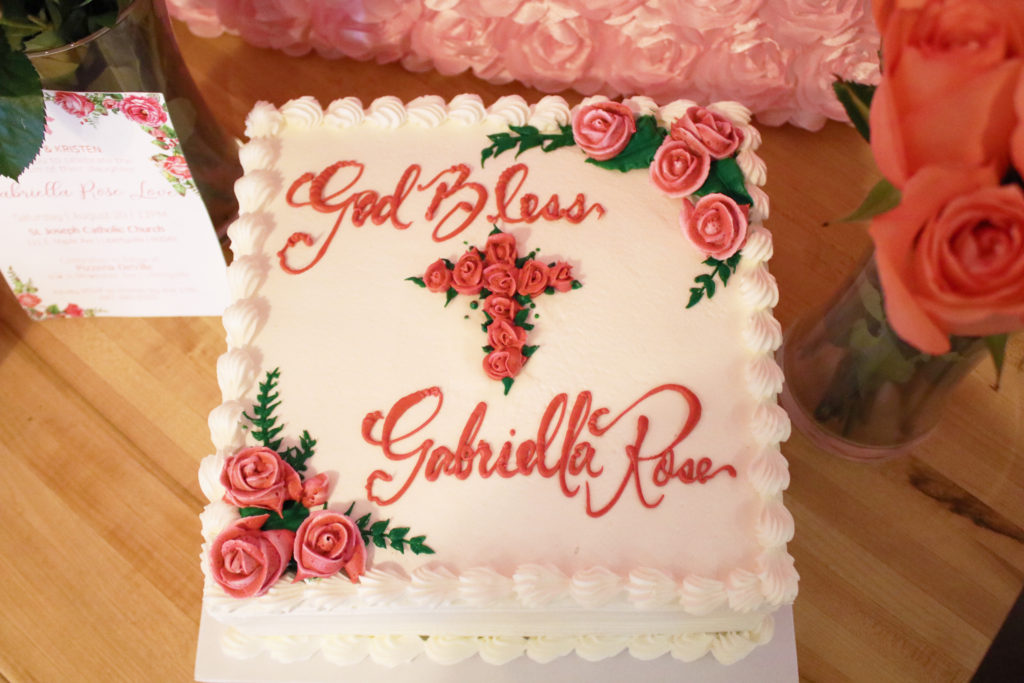 Poor Gabi was so tired she slept through all the fun… & I was happy to snuggle with her :)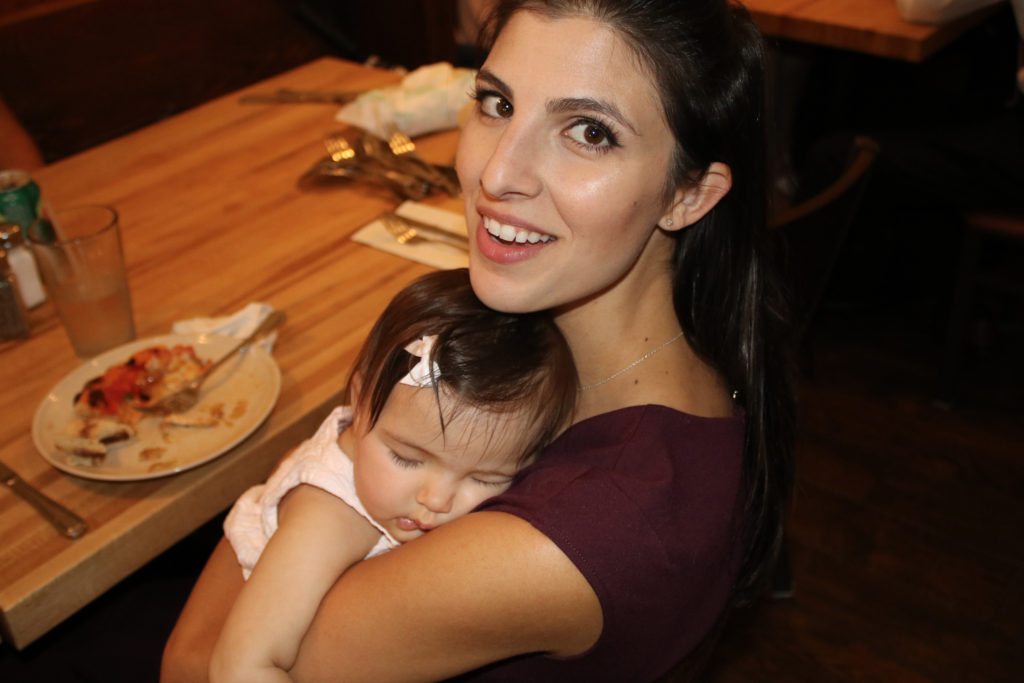 We're so thankful for this precious little gift & grateful that God entrusted her to us! Just like Giovanni, she filled a hole in our hearts that we didn't know we had ♥ Congrats on your baptism day, Gabriella Rose, we love you so much!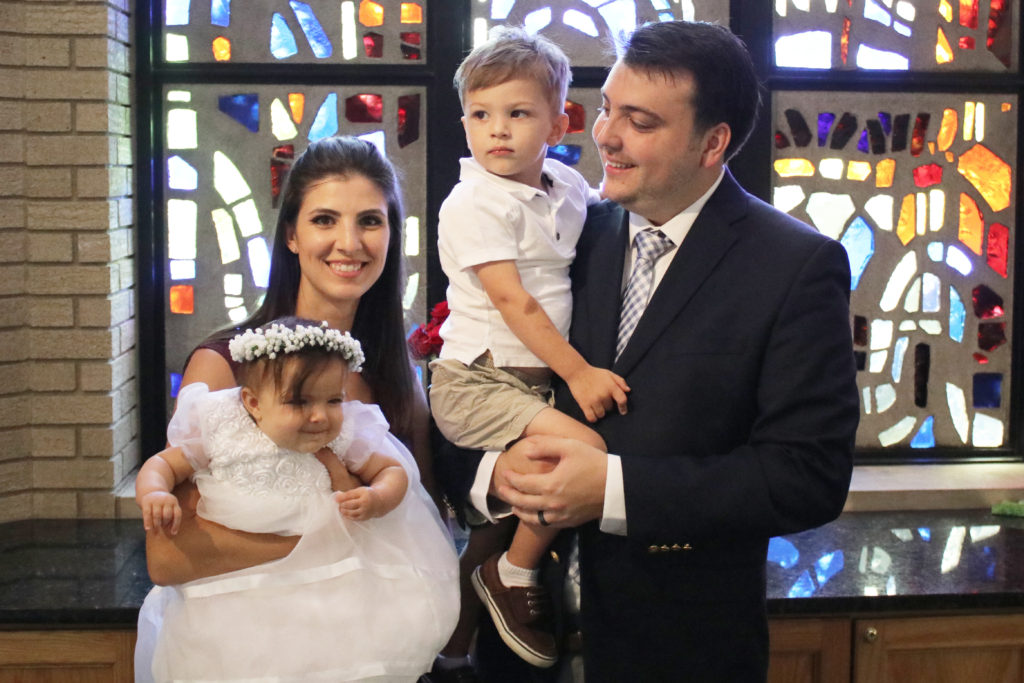 & thanks to everyone for the kind words, congrats, & taking the time to read this post!