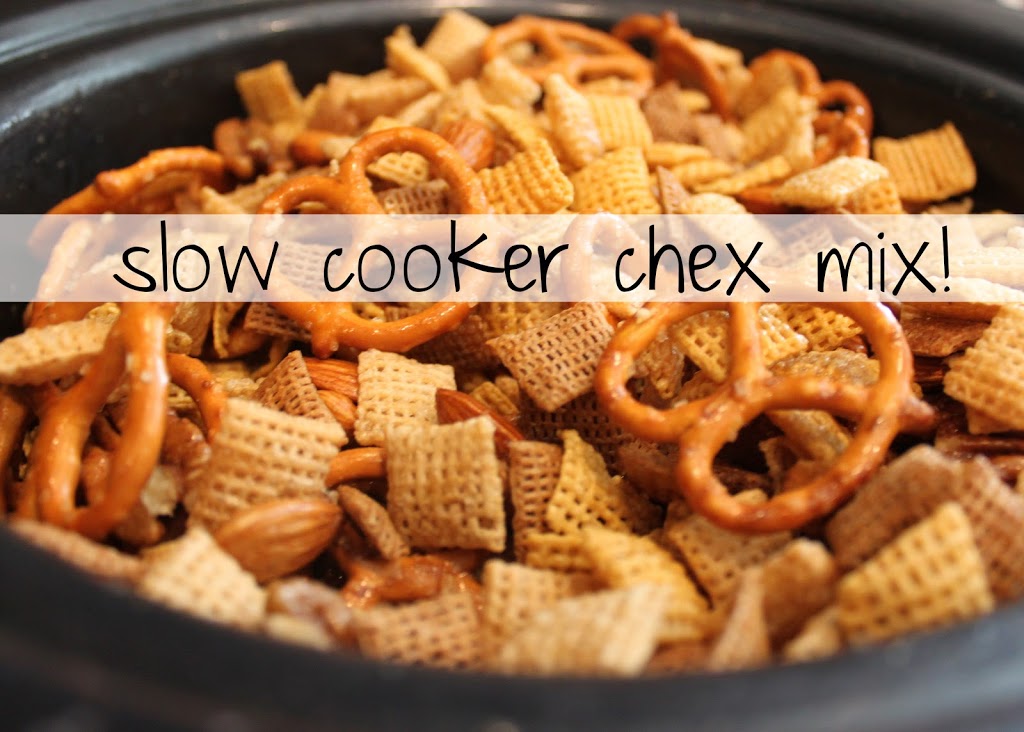 Easy & delicious recipe for a holiday snack!! We put our own twist on the traditional recipe by adding almonds (my fav) & pecans (Tom's fav). The beauty of this recipe is that you can change up the ingredients to make it exactly how you want it! (:
What I used:
9 Cups Chex cereal- I did 3 cups each of rice, corn & wheat.
2 Cups pretzels
1 Cup almonds
2 Cups pecans (Since these are Tom's favorite, I did 2 cups instead of 1!)
6 Tbsp melted butter
4 tsp Worcestershire sauce
1 tsp salt
1 heaping tsp garlic powder
What I Did:
Pour Chex cereal, pretzels & nuts into your slow cooker.
Melt butter & stir in Worcestershire sauce, salt & garlic powder until dissolved.
Drizzle over ingredients in the slow cooker & gently stir using a rubber spatula (helps prevent cereal from getting crushed).
Set cooker on low for 2.5-3 hrs, stirring every 30 minutes or so. I also wiped the condensation that formed on the lid so it didn't get soggy.
Spread out on cookie sheets (or parchment paper) to cool.
Store in an airtight container if you don't end up eating it all first! (;
*Note: The flavor is on point, but I like my Chex Mix super crispy so I'm going to try this same recipe in the oven next time!