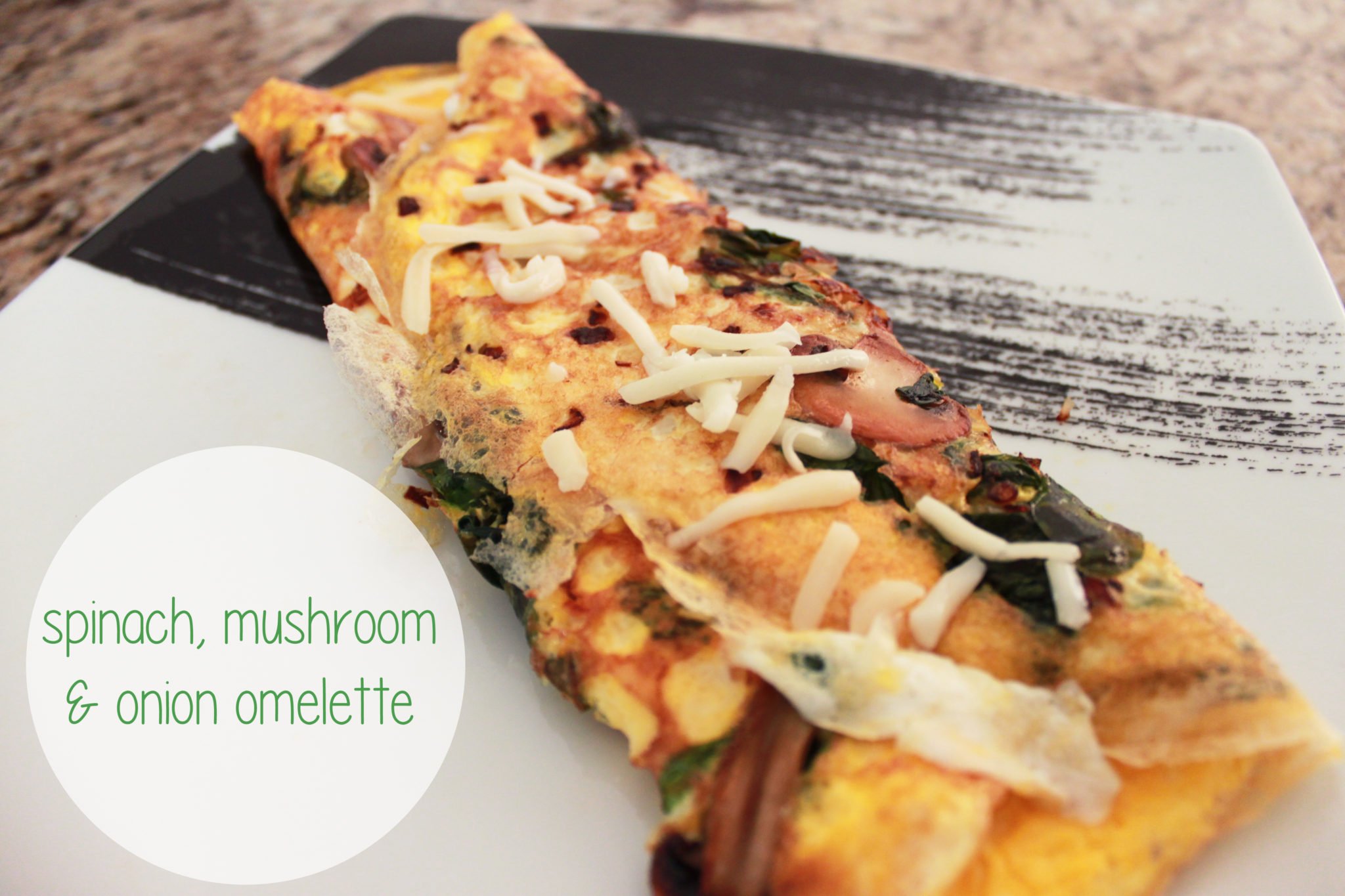 MUSHROOM, SPINACH & ONION OMELETTE
Looking for a quick protein boost or healthy breakfast idea? Here's an easy recipe for a deliciously healthy omelette! I needed to use up some mushrooms, garlic, onions, spinach & kale so this is what came to be.
What I used:
1-2 Tablespoons olive oil
1 clove fresh garlic, minced
3-4 chopped fresh mushrooms
Chopped fresh onion
Mozzarella cheese
A handful of baby spinach
A small handful of kale
3 eggs (or 4 egg whites)
Non-stick pan. We don't have a small omelette pan.. Our pan is massive but it still works, haha.
A sprinkle of salt & pepper
 What I did: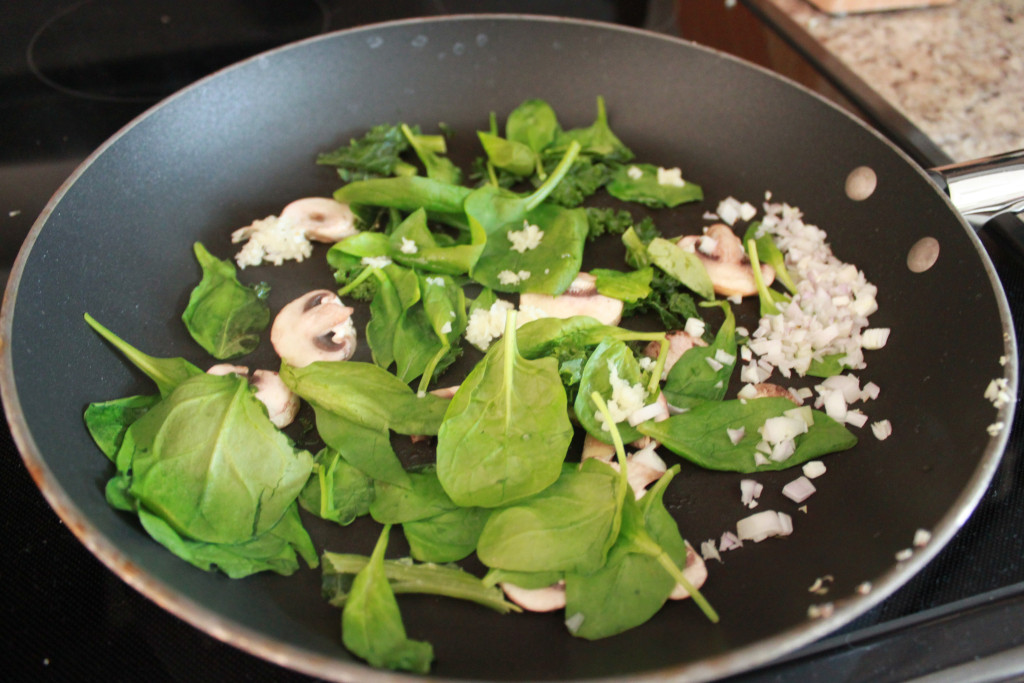 Turn your burner to medium/medium low heat with olive oil in the pan.
When the pan is hot add mushrooms, garlic, onions, spinach & kale.
Crack the eggs in a small bowl & whisk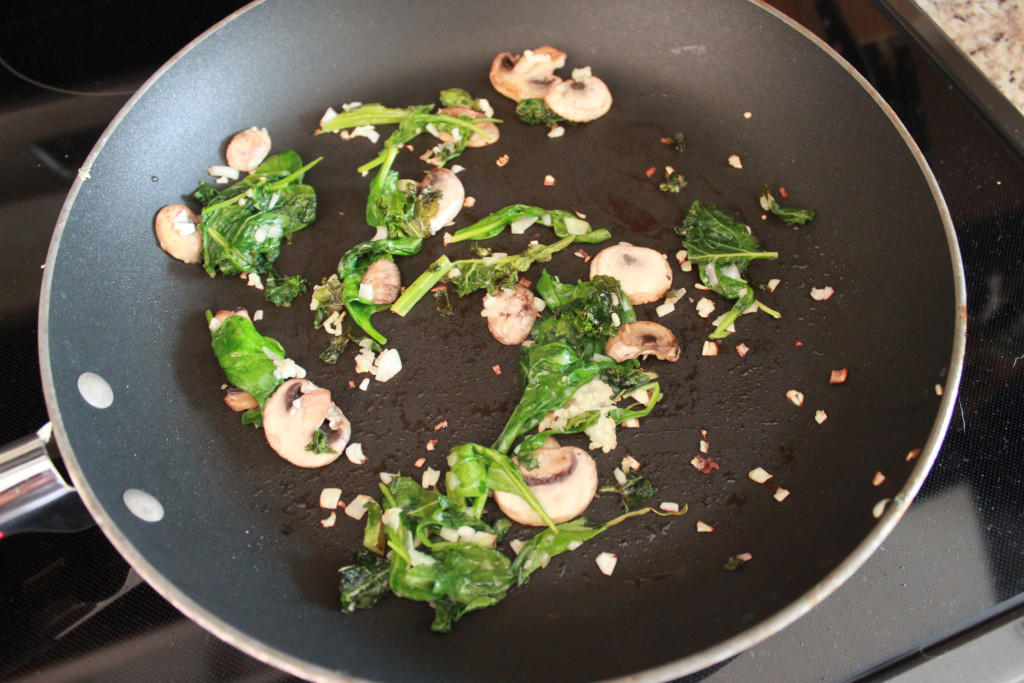 When the onions are clear, the mushrooms are browned and the spinach & kale is wilted, pour in your eggs.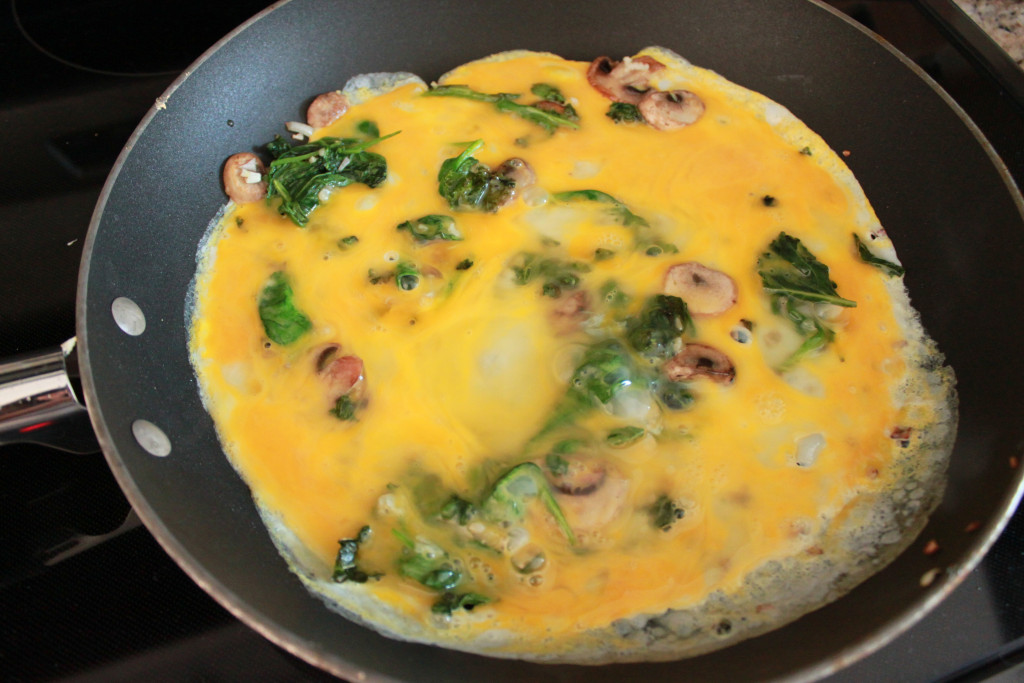 Since my omelette comes out pretty thin & large because of the pan, I don't even bother trying to flip it. I just wait until the eggs are firm & cooked through.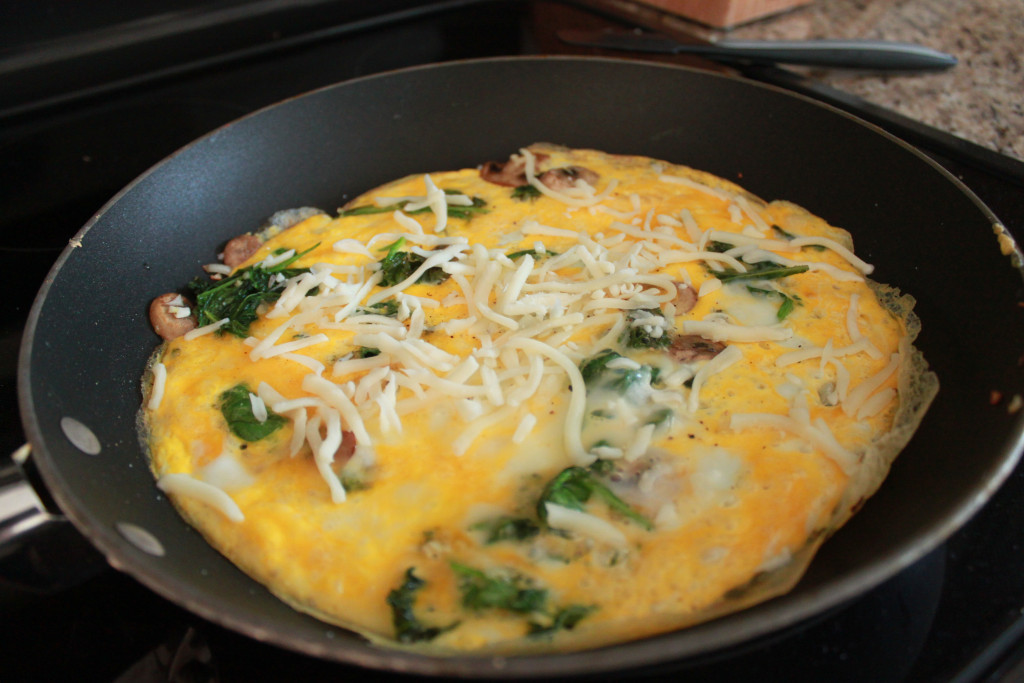 Add the cheese & salt either before or right after you transfer your omelette to a plate. It should just slide right off the pan with the help of a spatula.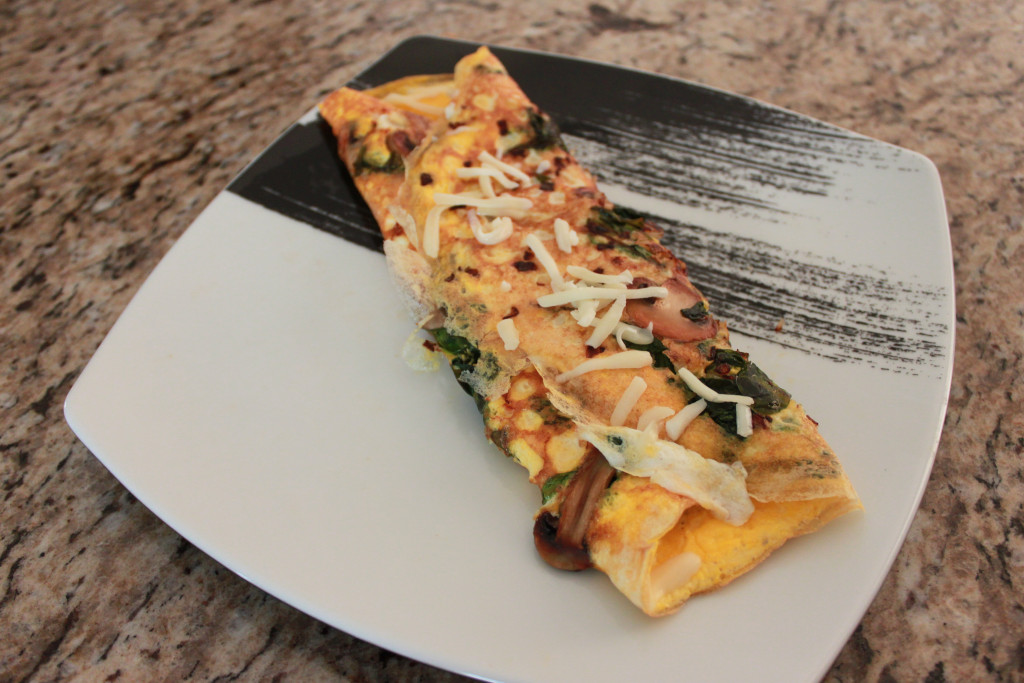 I fold it in thirds to make a "burrito" of sorts & sprinkle a little cheese on top (:
The great thing about omelettes is you can add whatever you have in your refrigerator! Hope you enjoy, thanks for stopping by! Xo