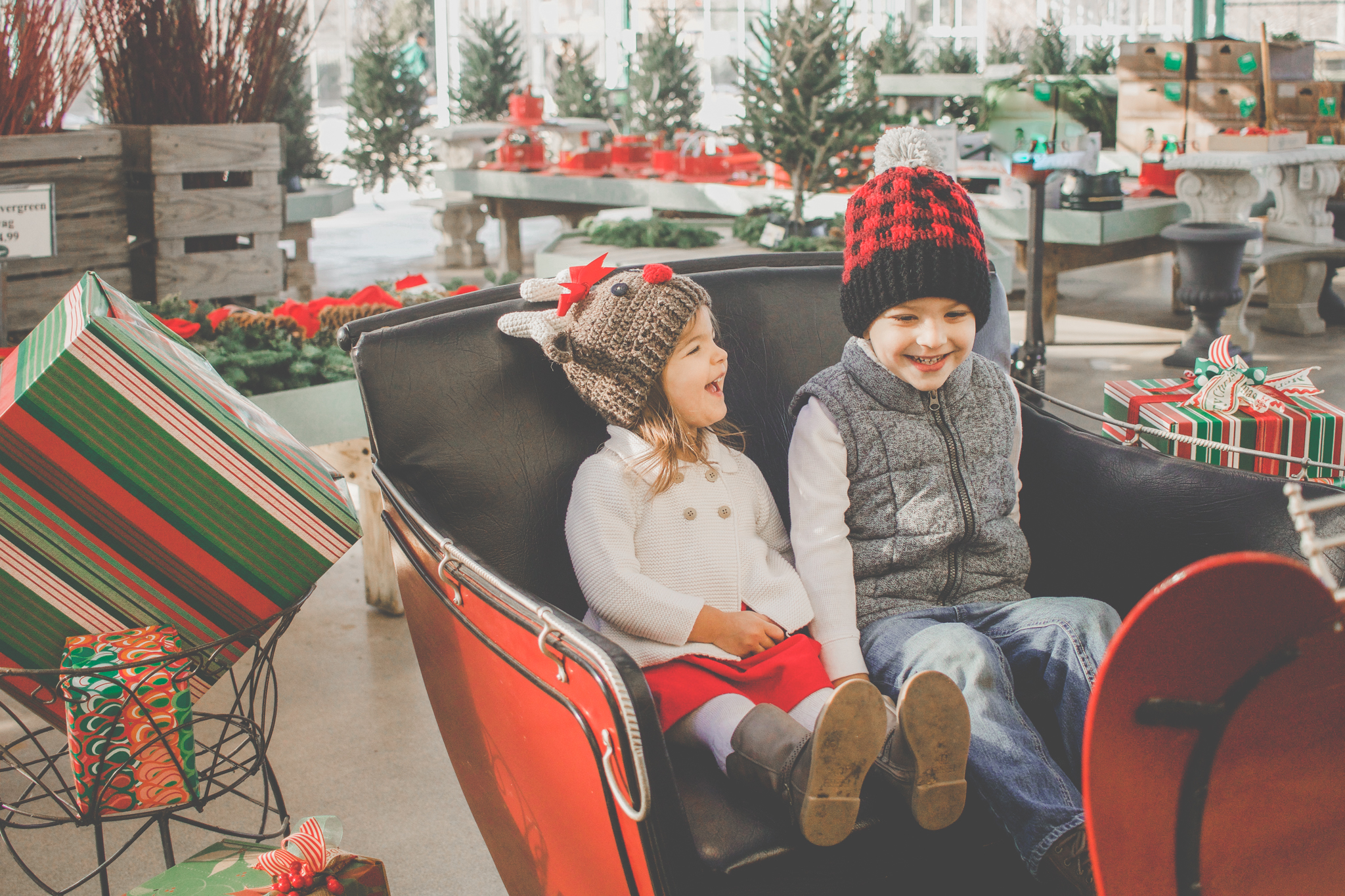 Crochet Hats by Yali's and Yabo's
How sweet are these crochet hats, you guys! Thanks so much to  Yali's and Yabos Crochet for partnering with me to create this post!! She crocheted these adorable hats for Gio & Gabi– Gio's is houndstooth & Gabi's is Rudolph!! HOW CUTE ARE THEY!? She was so sweet to send these to us. I'm obsessed!
I love that these crochet hats match without being the exact same design. They're perfect for the holidays & they'll keep their little noggins warm in this *lovely* Chicago winter that I just *can't get enough of.* Haha.  (Most of you know I'm from Florida & I hate the cold. "If it's snowing, I'm not going" amiright? Haha.)
The little bow on Gabi's Rudolph is such a sweet little detail & I love the splash of gray on Gio's pom! The hats are obviously handmade & you can contact Carla with custom orders :) She's unbelievably creative & talented– All the heart eyes for her stuff, you guys!
---
Now onto today's adventure. I feel like life is CRAZY & time is flying– I seriously can't believe Christmas is this weekend! I didn't want the holidays to pass us by without at least a few photos. So we drove over to a local garden center & I let the kids run around while I snapped some shots– in their crochet hats- check more at Cap Wholesalers, of course! Clearly they were having a good time :)
One of the staff workers encouraged them to hop in "Santa's REAL sleigh!" They thought it was magical.
So magical that I had to bribe them out with candy canes, haha.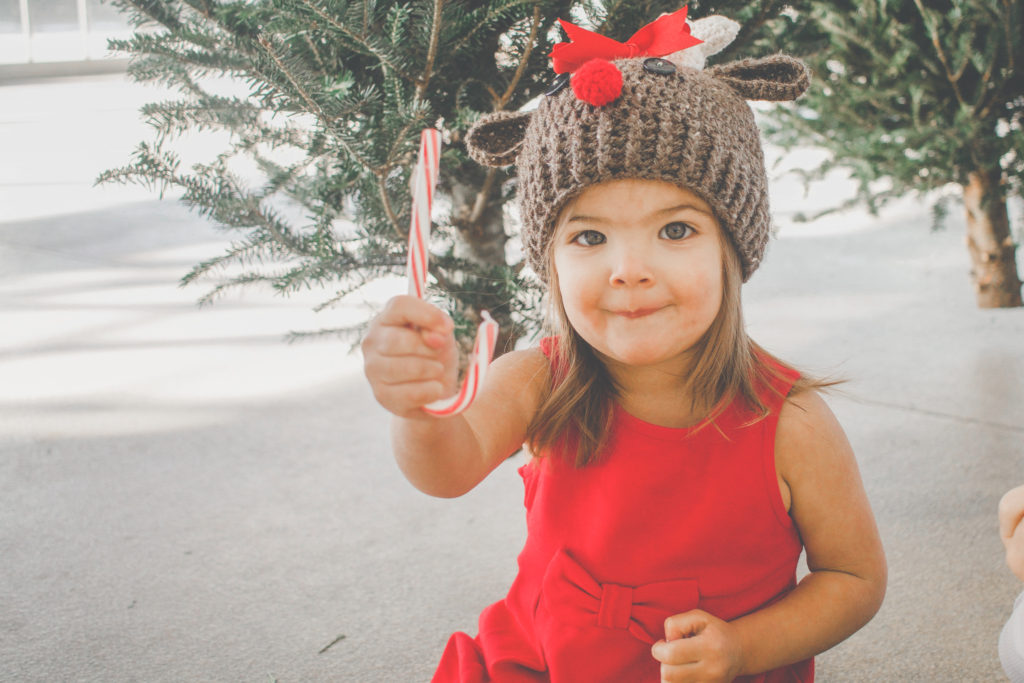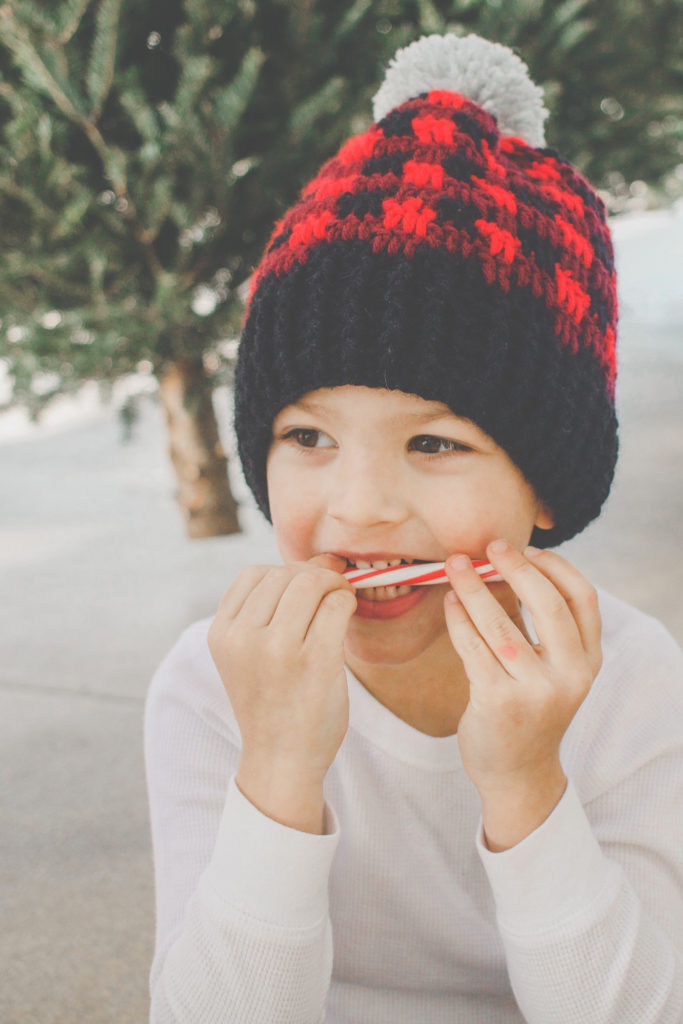 ---
I love this time of year, & these 2 cuties make it that much more special! I'm looking forward to lots of snuggles & hot chocolate the rest of this week while we anticipate the arrival of Christmas Day :) I'm wishing a very happy holiday season to you & yours! Don't forget to go follow Carla from Yali's and Yabo's  on social media, show her some love, & be sure to tell her that I sent you! Thanks for stopping by!
 SHOP
Rudolph Hat | Houndstooth Hat
EXPLORE AND CONNECT
Yali's and Yabo's | Etsy | Facebook | Instagram | Pinterest