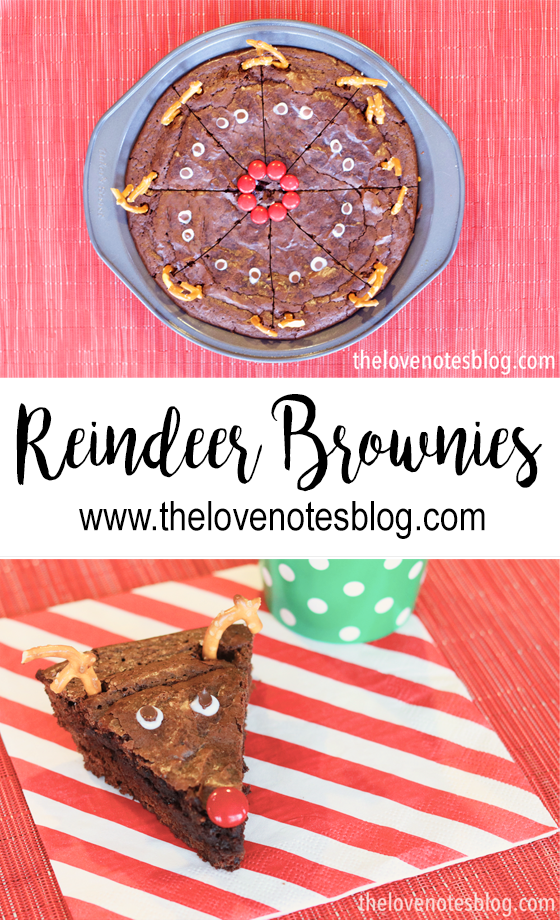 Holiday Dessert for Kids: Reindeer Brownies
How cute are these reindeer brownies! If you love brownies, you'll love this adorable take on a classic. A lot of you know we just closed on a new house last week. We've been soooo busy unpacking & trying to make this house a home that we haven't had much time to do holiday projects– we don't even have a tree, haha. I remembered seeing these adorable reindeer brownies on Pinterest (where else?) & decided we were going to take a break from all the housework & make them this morning! They're super easy & would be a great Christmas treat :)
I went suuuuuper simple & grabbed boxed brownies. Ain't no shame! Ghirardelli is my favorite brand, so I went with that. Here's everything I used to make the reindeer brownies:
Boxed brownies

Vegetable oil

Water

1 Egg

Writing icing

Mini chocolate chips OR edible eyes

m&ms

Pretzels
Directions:
Combine ingredients and bake according to box instructions. Decorate with chocolate chips, m&m's & pretzels.
Gio LOVES baking & helping me in the kitchen, so I let him pour in the ingredients & mix everything up.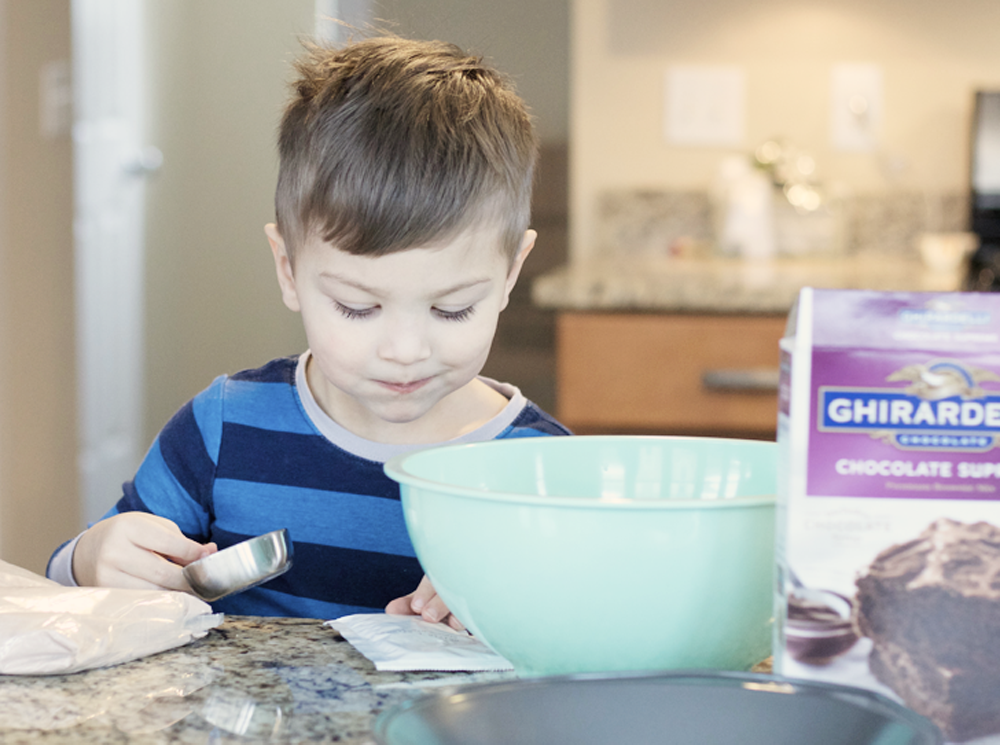 He gets so serious when he's concentrating, haha.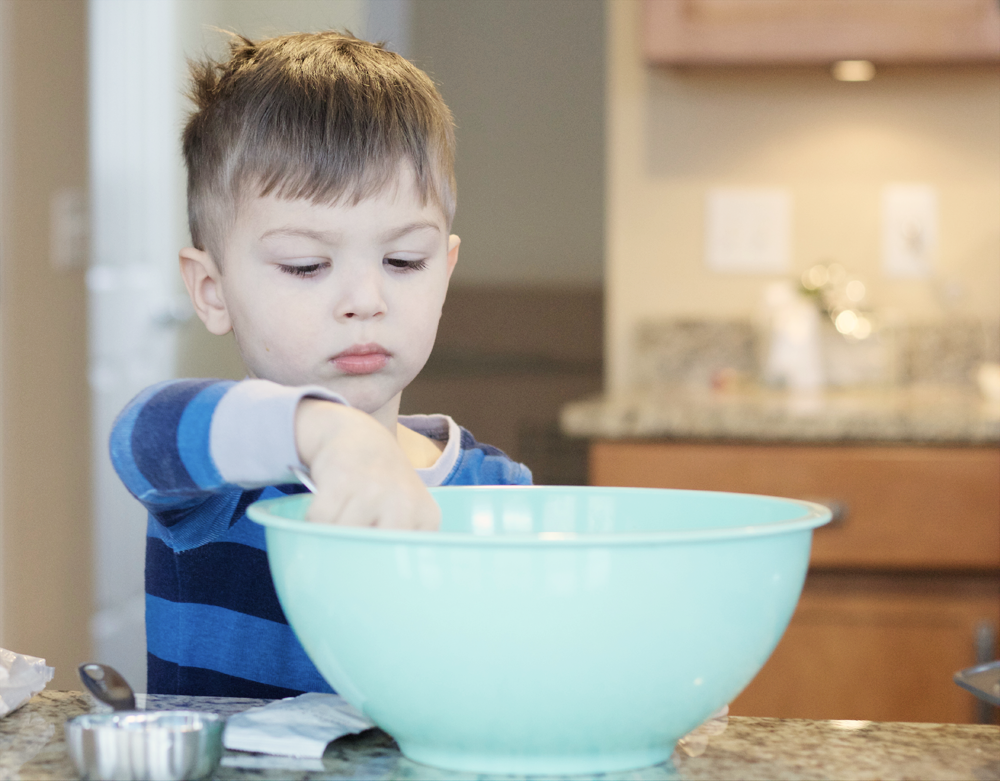 Directions:
Pour your batter into a round pan, bake according to the box (or according to your recipe) & let them cool for a bit.

When the brownies are still just a little bit warm, break up some pretzels & use the longer pieces as antlers for your reindeer. 

I always have a hard time cutting brownies when they haven't cooled completely so I just mapped out where I was going to cut so I knew where to put my pretzels.

Once the brownies are completely cooled, you can cut your brownies & finish the decorating.
---
The next part was Gio's favorite– sorting (& eating) m&ms. I told him we needed 8 red ones for our Rudolph noses, so he found those & set them aside.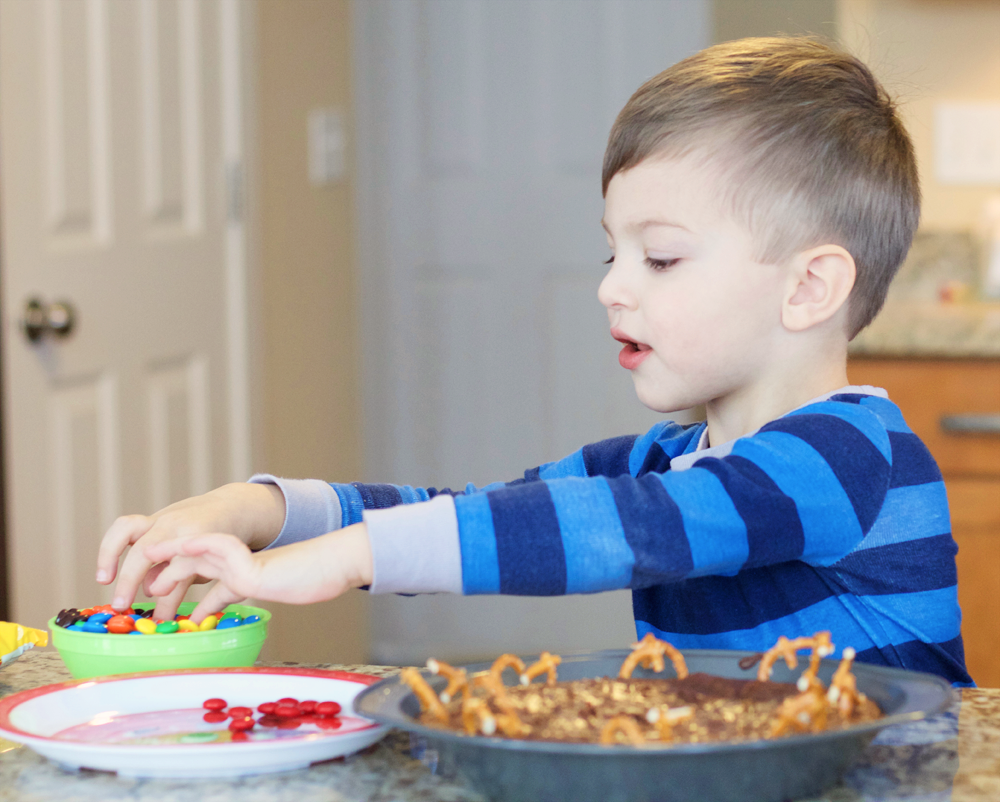 He tested some to make sure they were good enough. He approved.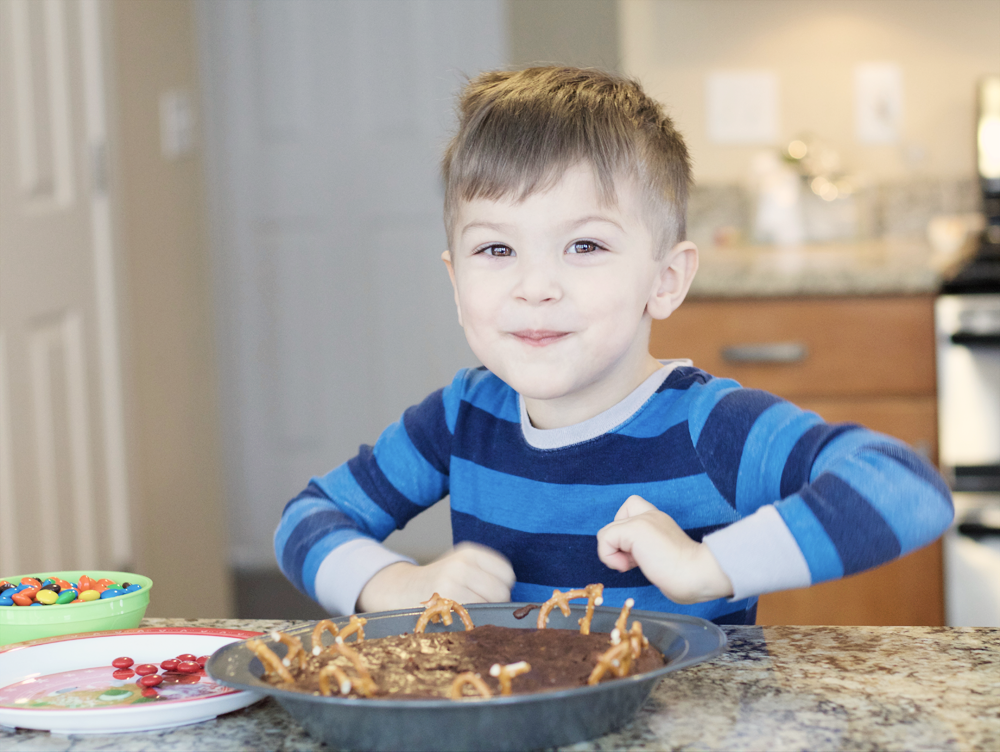 Add dots of white icing for the eyes, completing them with mini chocolate chips on top. It would've been much easier to just use edible eyes but I couldn't find them in our grocery store so we improvised. Finally, add a red m&m for the nose by putting a dot of icing at the point of the brownie to hold it in place.
---
Here's what our finished product looked like. The eyes came out a little wonky on these reindeer brownies, but they're still cute!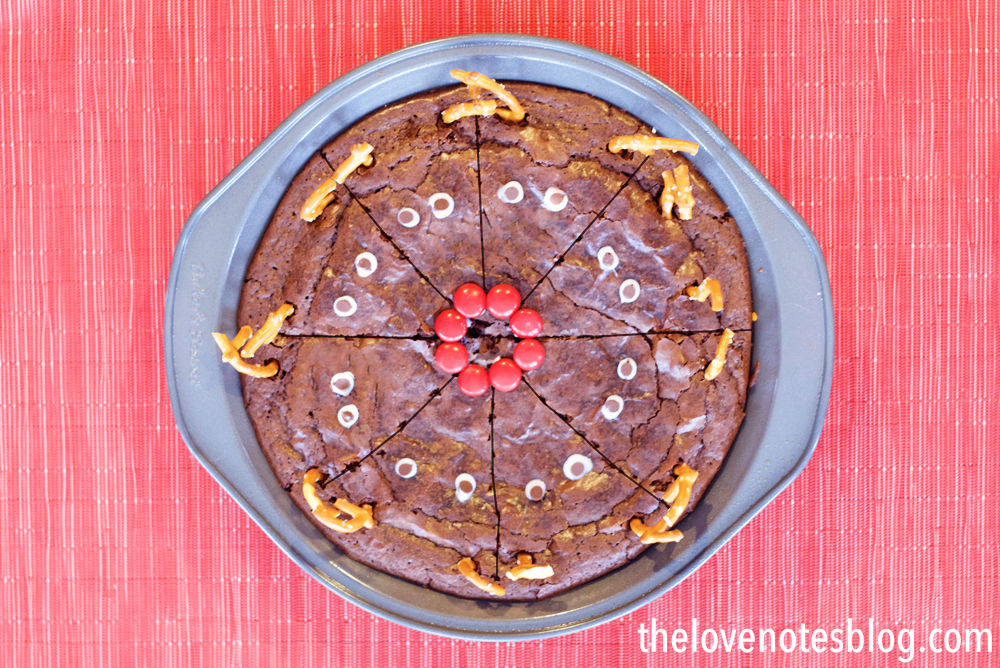 Such an easy holiday treat & the kids will love them :)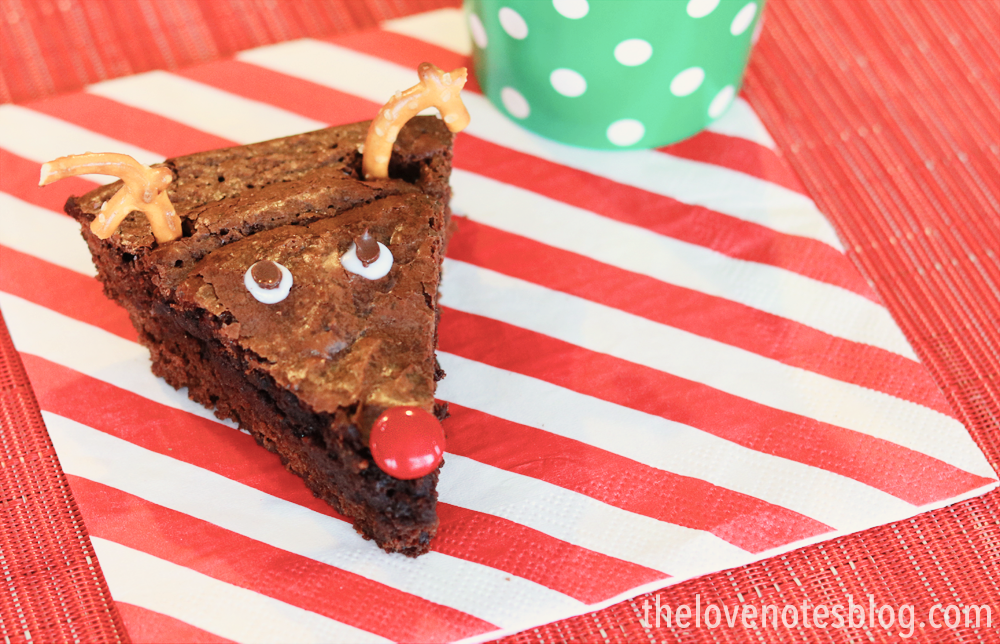 For more holiday treats, be sure to check out my post on "10 Holiday Mason Jar Gift Ideas."