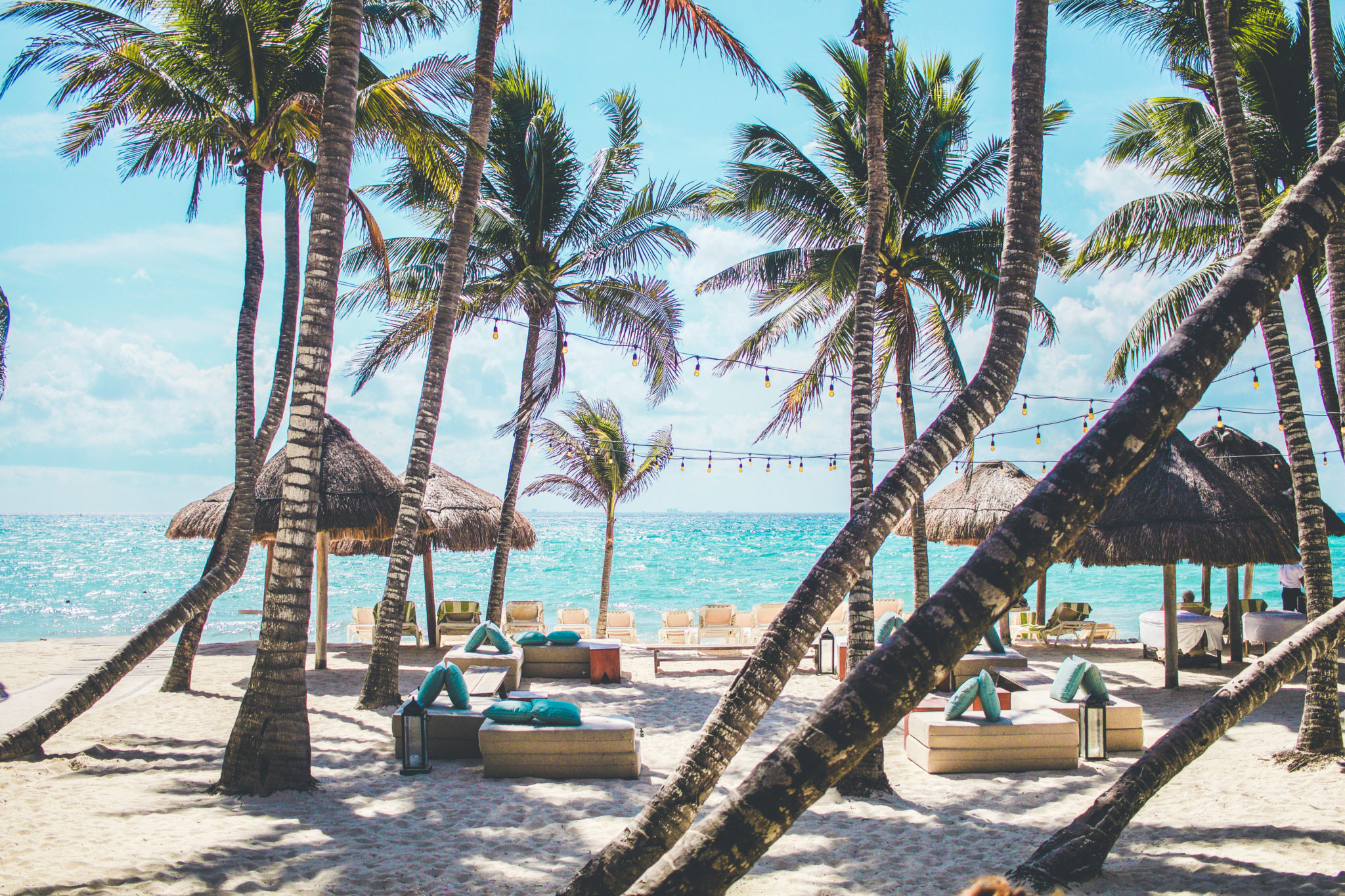 Vaera Journeys Retreat in Playa Del Carmen, Mexico
In April, I had the opportunity to go on the Vaera Journeys Retreat in Playa Del Carmen, Mexico with other female entrepreneurs. It was 6 days of workshops, excursions, networking, business building, amazing food, relaxation, great company, & best of all– FUN. All while in beautiful Mexico. Read on to see everything we did on our amazing trip!

---
Vaera Journeys is a travel company that designs retreats for entrepreneurial women. It uses travel to foster creative discussions, create a unique network of professionals who built their own businesses & companies, & help you elevate your business. With one-on-one coaching sessions, 3 Mastermind Sessions with successful entrepreneurs, & a group of inspiring women, you come away with everything you need to launch your business to the next level. The beauty of these retreats is that you can be at any level with your business. Vaera Journeys Retreat offers you the tools you need to be successful.
I have a coupon code for anyone who's interested in booking the next retreat! It's going to be in Puerto Vallarta & it's going to be amazing, I'm so excited!! Coupon code is VAERAKRISTEN & it will get you 10% off!
---
While there were so many life-changing moments I experienced over the 4 days I spent in Mexico, there are 3 things I found to be most important for me, personally:
1. Time to Reflect
---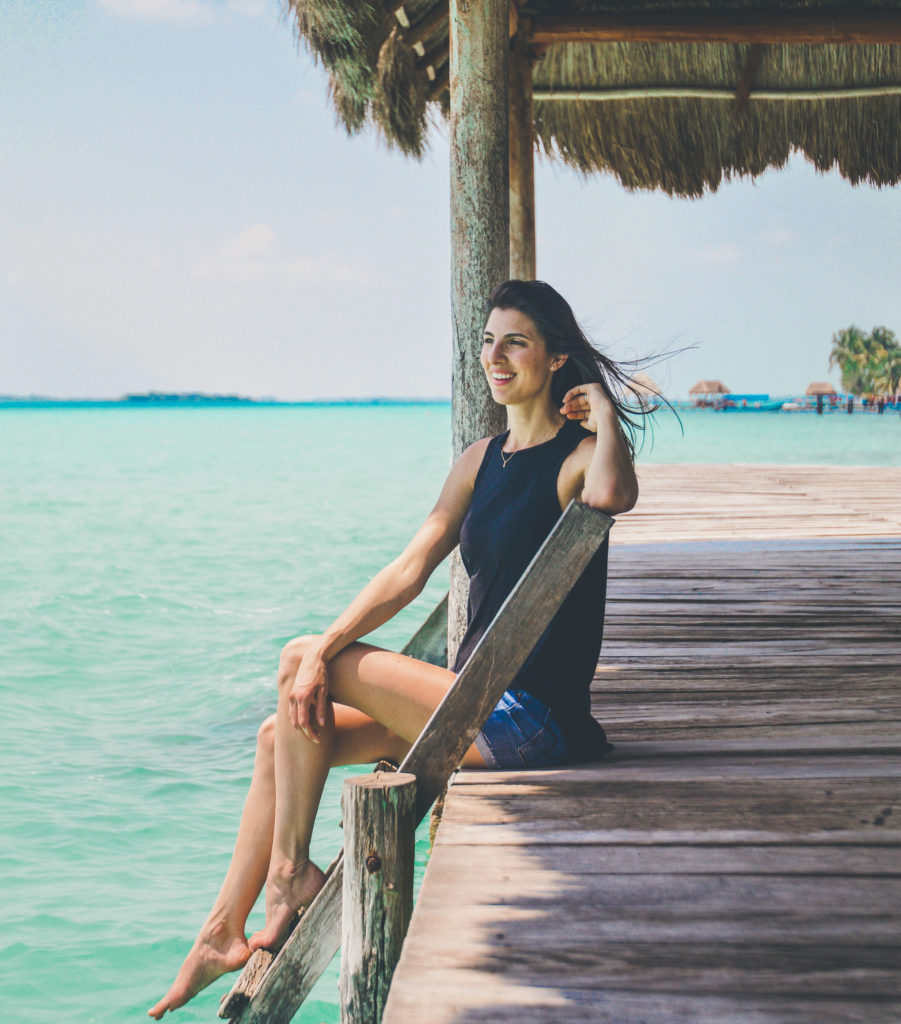 As a work from home mom with two young children, I don't really get time to myself unless my kids are sleeping. While I absolutely LOVE staying home with my kids (hence why I don't choose to have a traditional 9-5 job) I often get lost in motherhood. This retreat gave me so much clarity just by giving me time to relax, reset, & reflect, with zero distractions. It's amazing what a few days at the beach does to this Florida girl's soul!
I was able to shut down my cluttered mind for a few days & just focus on ME.  I was able to dig deep & think about what I really wanted in life, goals I wanted to reach, where I wanted to take my brand/businesses, etc. My time in PDC was just what I needed to feel inspired & motivated.
2. New Friendships/Networking Opportunities
---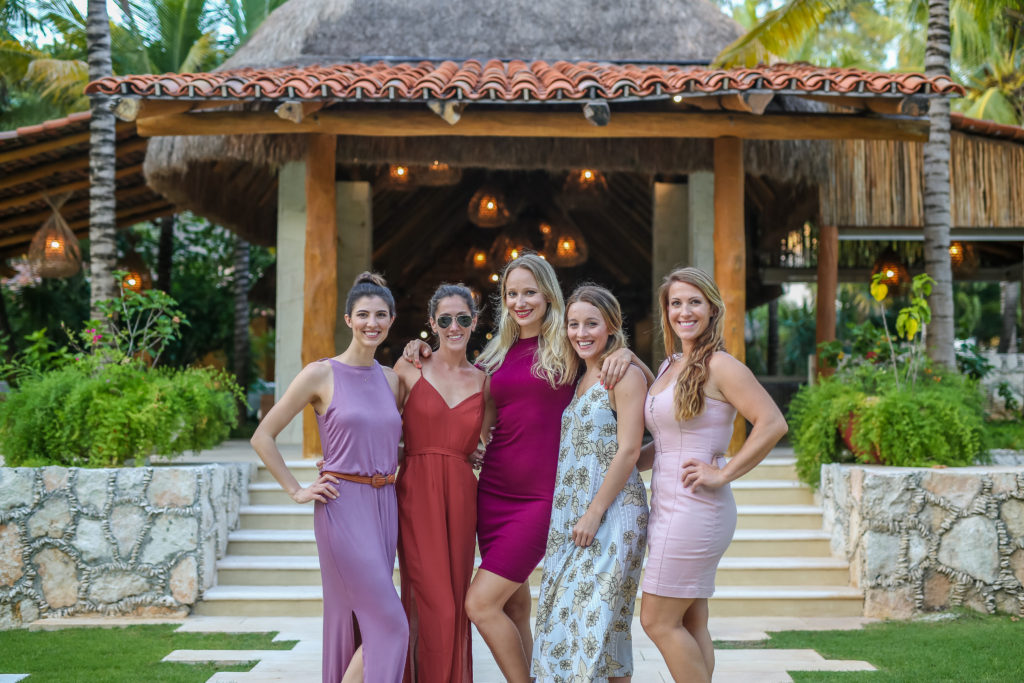 Aside from feeding my soul & clearing my head, I met so many AMAZING women– bloggers, vloggers, podcasters, photographers– all who are working on their businesses, both on & offline. We had breakout groups & workshops where we shared our best/worst advice for success, how we stay motivated,  our best practices for creating content, etc. & I learned sooooo much, you guys!
3. Experiencing Mexico
---
A travel retreat is an easy way to experience another country without having to plan literally anything. You show up, everything is already scheduled & paid for, you so just sit back, relax, and ENJOY.
Day 1
---
I arrived at the Cancun airport, & a bus came to pick me up & take me to the resort. The resort was amaaaaazing!!! They had these fun bungalows, it was magical!  We enjoyed drinks & food, poolside, while we met all the girls on the retreat. & let me just tell you, the guac was insaaaane.
Later, we enjoyed dinner at the resort & OMGTHECOCONUTICECREAMWASSOAMAZING. So so good! I was pretty exhausted from traveling so I uploaded some video footage, did a bit of editing & went straight to bed!
Day 2
---
One of my favorite parts of the entire trip was breakfast (made to order omelettes, fresh fruit & fresh green juice) with a beautiful beach view every morning. I'd sit with my Daily Mom team just talking, enjoying the relaxing sound of the waves, & sometimes getting a bit of editing done as we ate. I loved every minute of it!!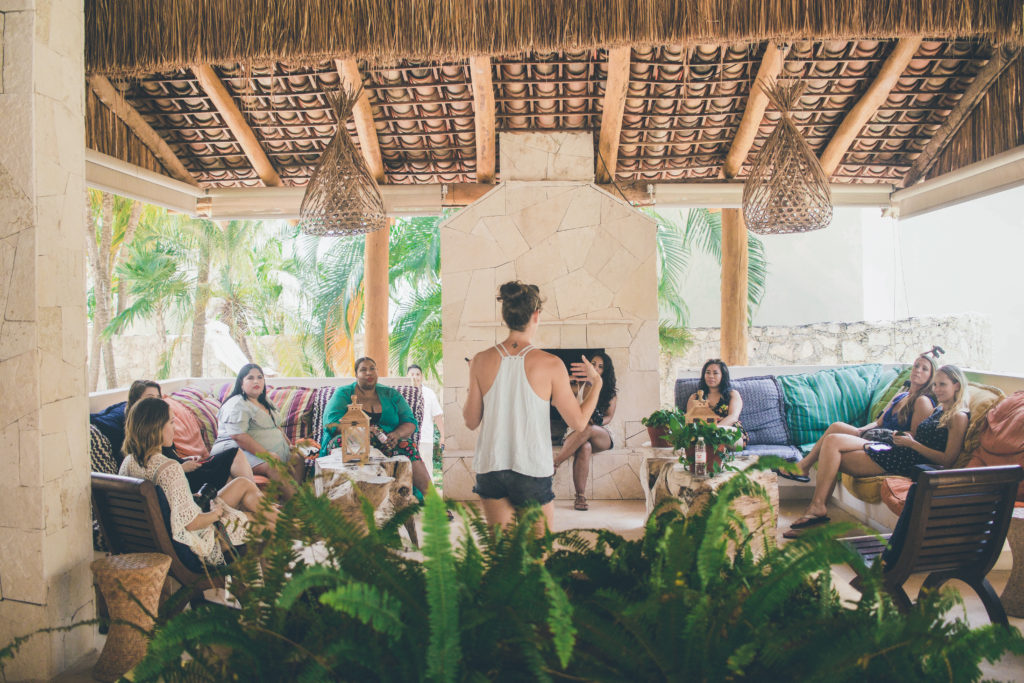 We had a quick breakout session where we got to know each other better before reviewing the itinerary & what was scheduled. Then we had a bit of free time where we did some work– I edited photos & planned out some things for my blog/photography business.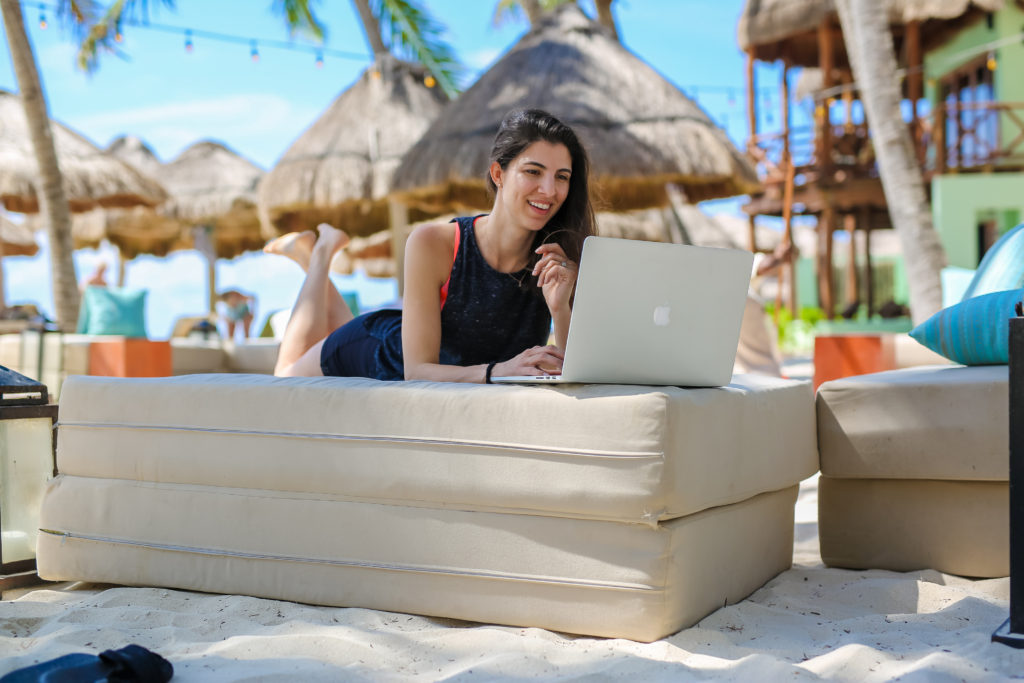 We then headed off to lunch where we enjoyed traditional Mayan food prepared by a Mayan chef. The setup was beautiful & the food was SO GOOOOOOD. We had fun lemonade mixed drinks that we sipped from coconut shells & they gave us damp lemon-water towels to keep us cool. It was pretty fancy.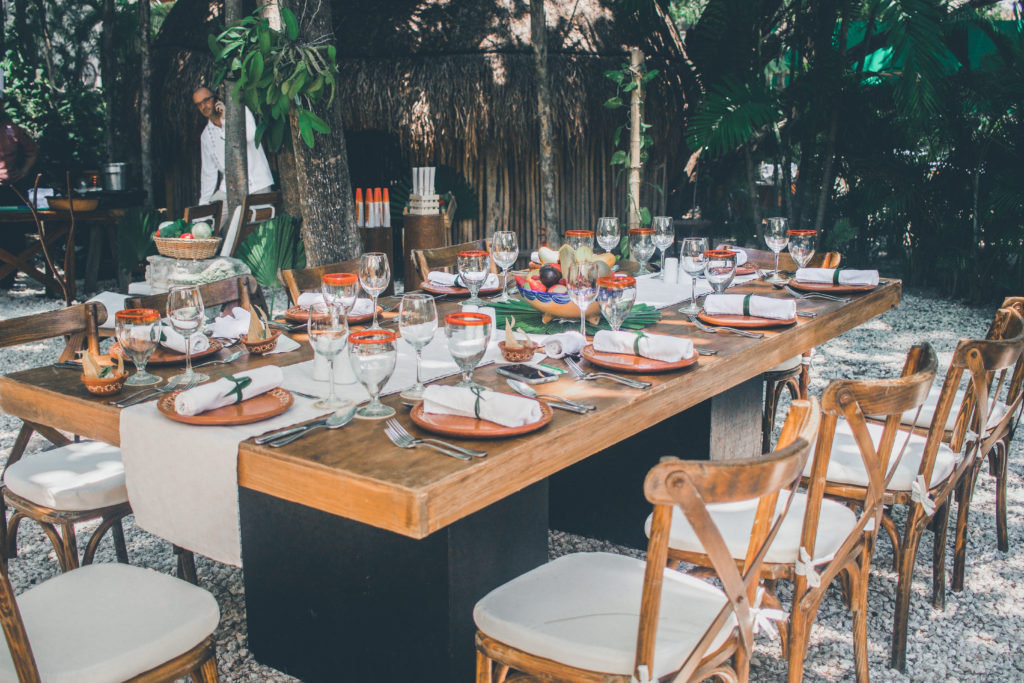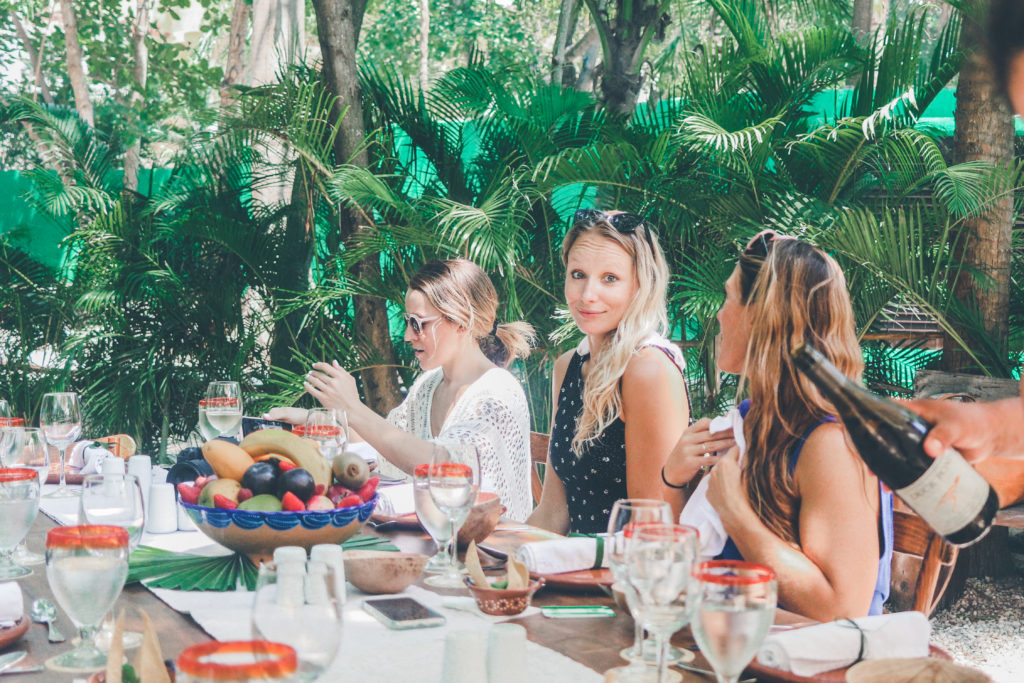 One of the coolest parts was watching the meat being cooked in this hut– there was a special underground "oven" that he set the tin foil-wrapped meat, & covered it with a metal sheet to seal the oven. He then poured sand over the metal sheet to keep it in place, where it cooked. I've never seen anything like it!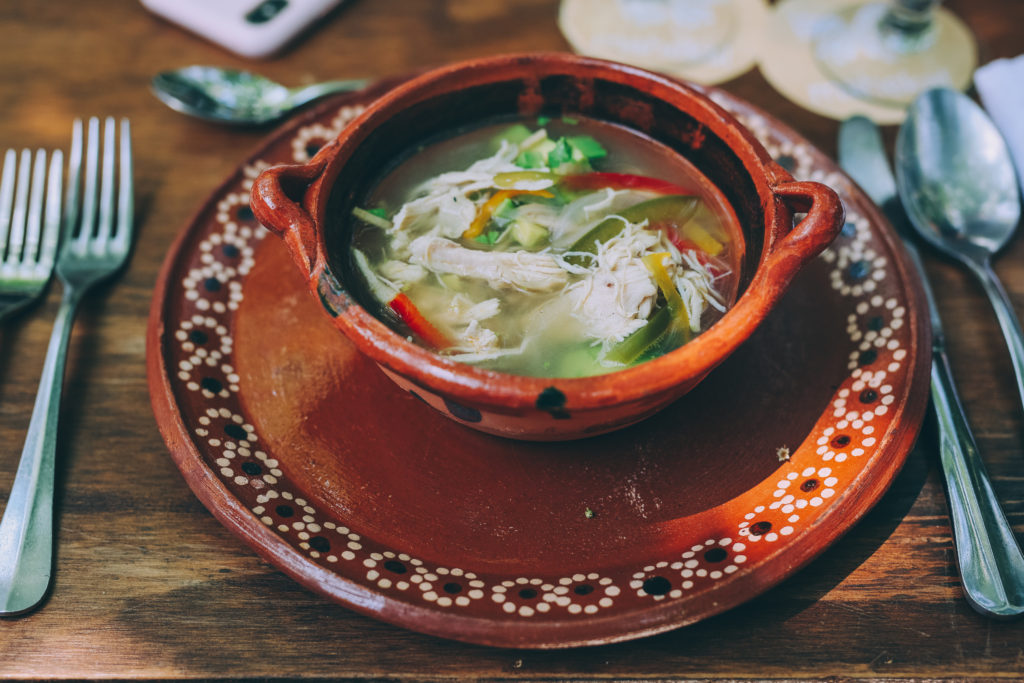 Afer lunch we had free time to just enjoy, work, & explore the resort. I hit up the pool, did some editing, & had some quiet time with no interruptions. It was so nice!!
Later that night, we enjoyed dinner & drinks on a rooftop hotel overlooking the water. IT WAS SO PRETTY & I wish I got photos.
Day 3
---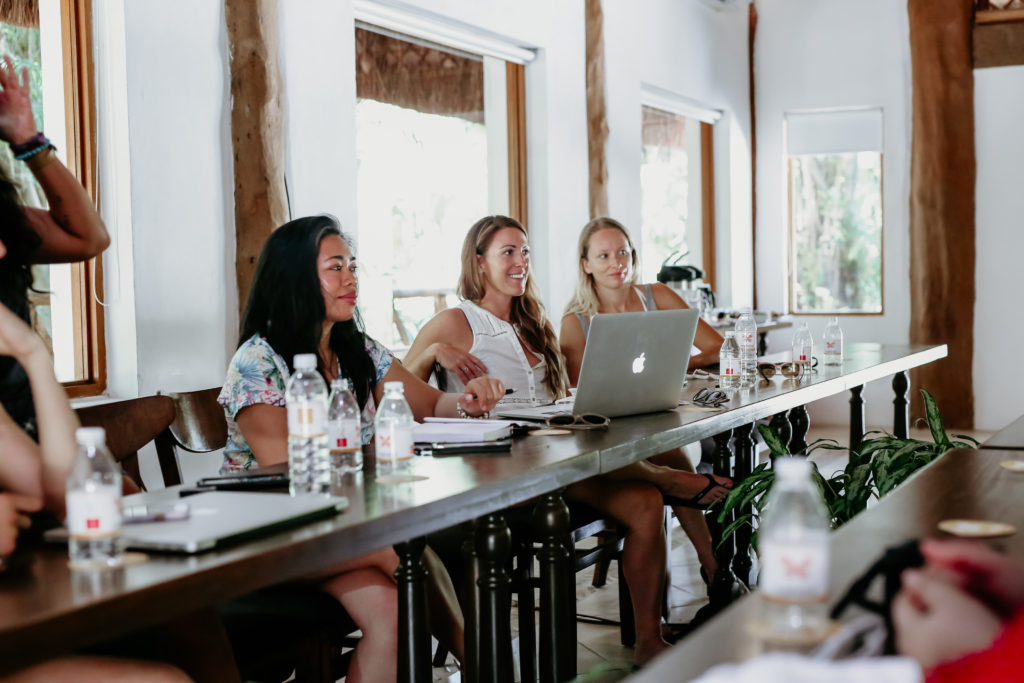 We had our masterclass session where we learned things like business building skills, how to use social media like a boss, etc. I learned a ton & was able to share my successes/challenges, as well as hear those from the other girls. We asked questions & got a wealth of information in return.
After the intensive workshop, we had some free time to take in all the information & reflect. I headed back to our bungalow to do some editing before heading to the pool where I literally did nothing but just relax & enjoy. I ordered some pizza & met the other girls where we talked, laughed, shared fun stories & planned our futures :)
Day 4
---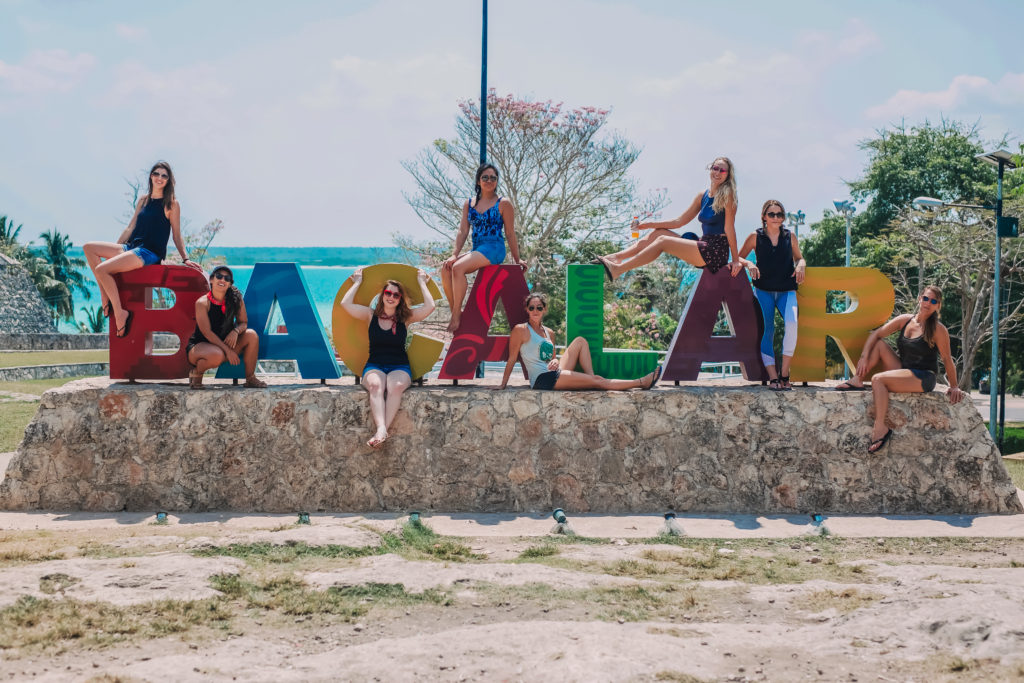 We took a bus 3 hours to BEAUTIFUL BACALAR & omg, it did not disappoint! This was by far my favorite day in Mexico.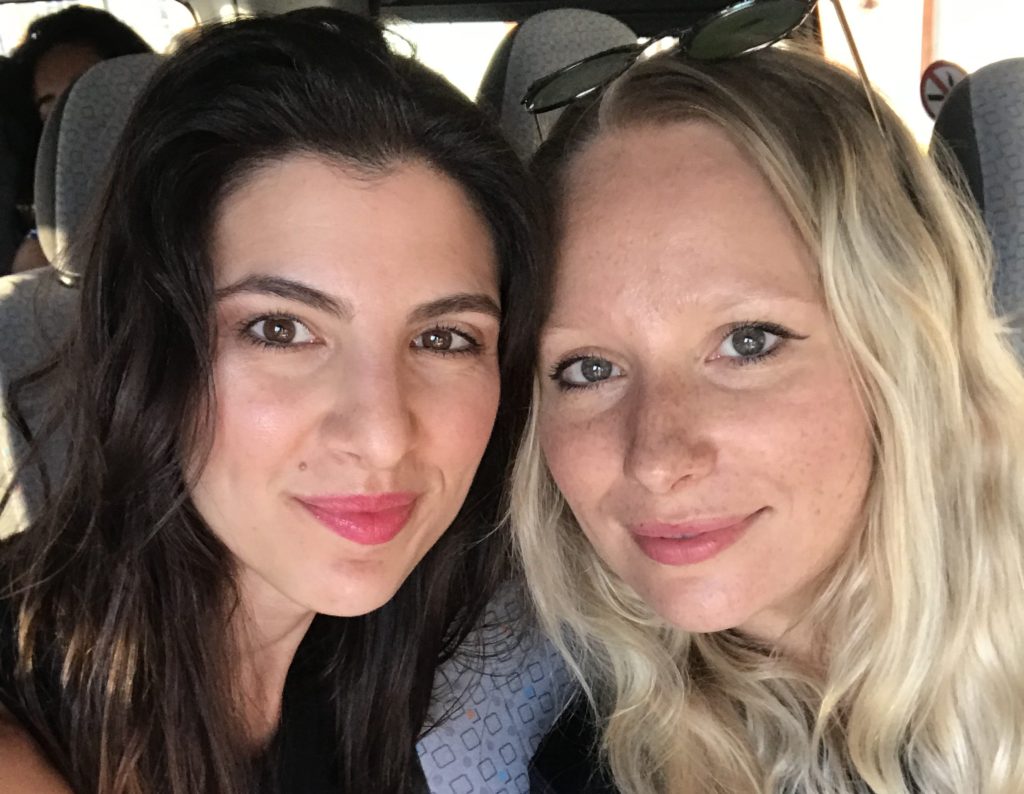 We started by visiting the Fort of San Felipe, which overlooks Laguna Bacalar– the lagoon of 7 colors. You could see the "pirate's channel" which allowed boats in from the Caribbean. We saw things like muskets, sabers, canon balls, canons, ancient navigational instruments, models of boats from the 17th century, and a pirate's skeleton, discovered during excavations at the Fort.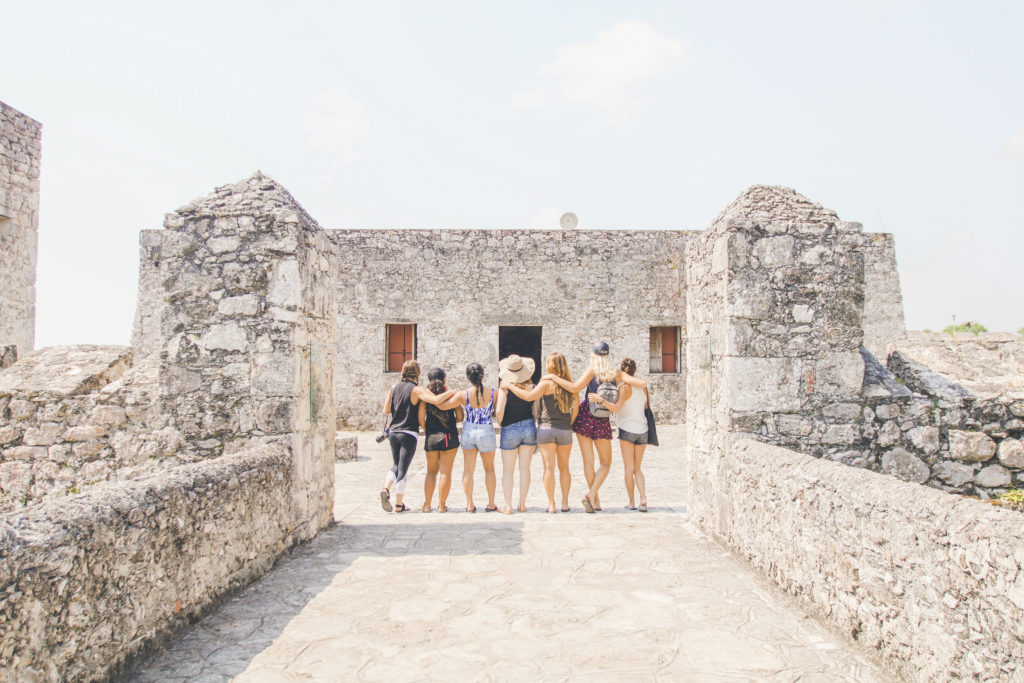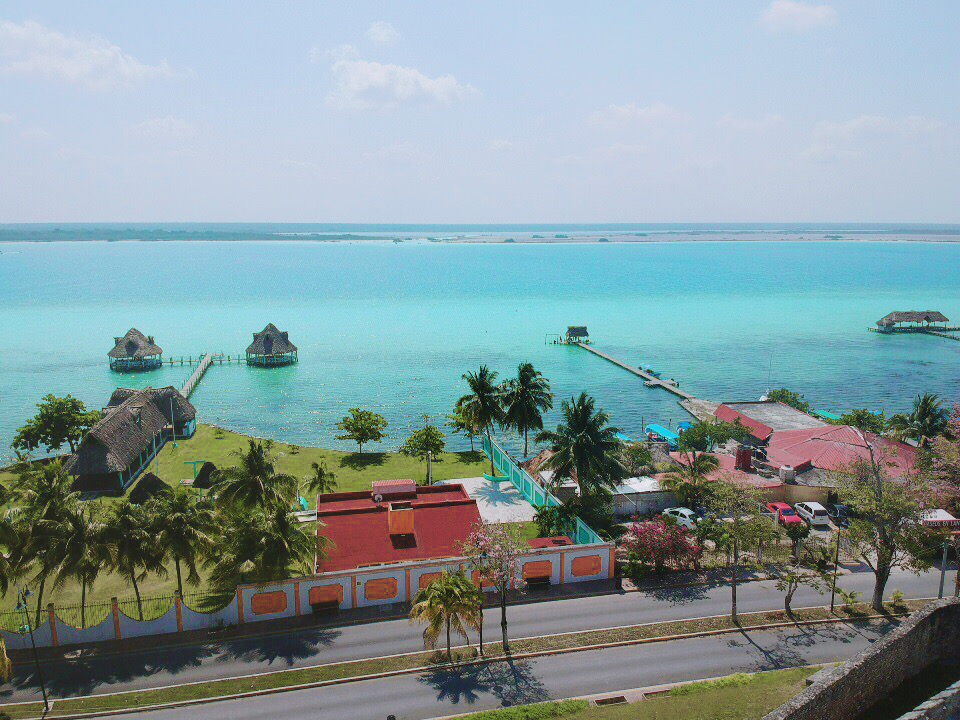 We had a quick chips/salsa snack next to a pier before heading out onto a boat where we navigated the lagoon of 7 colors. (You guys. It was gorgeous.) We visited a beach where there is mineral mud with amazing beauty benefits, so of course we all took advantage!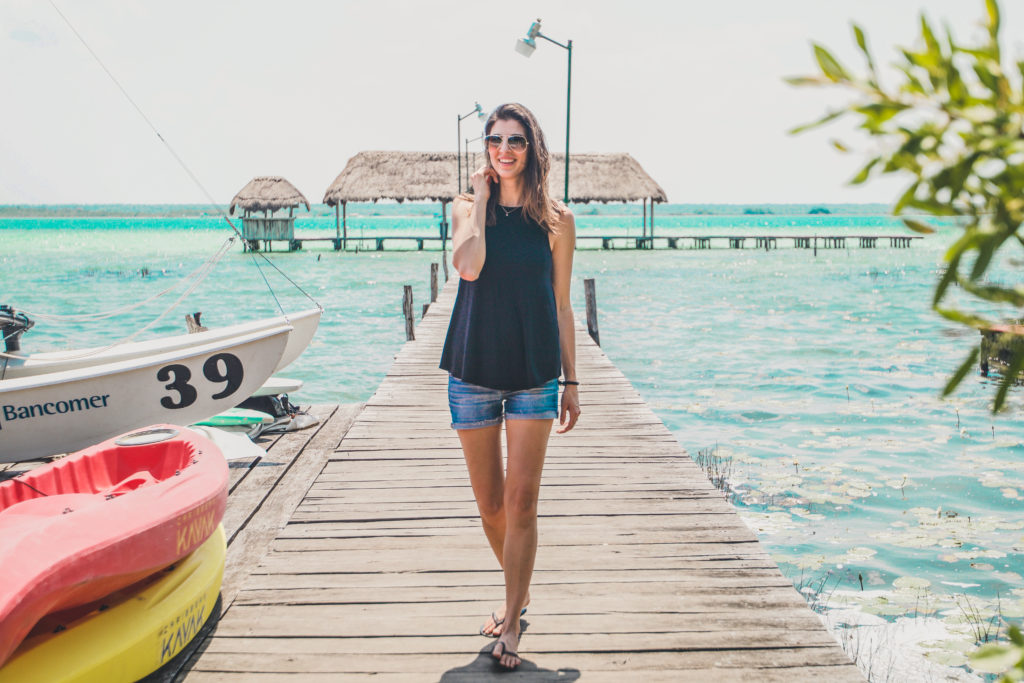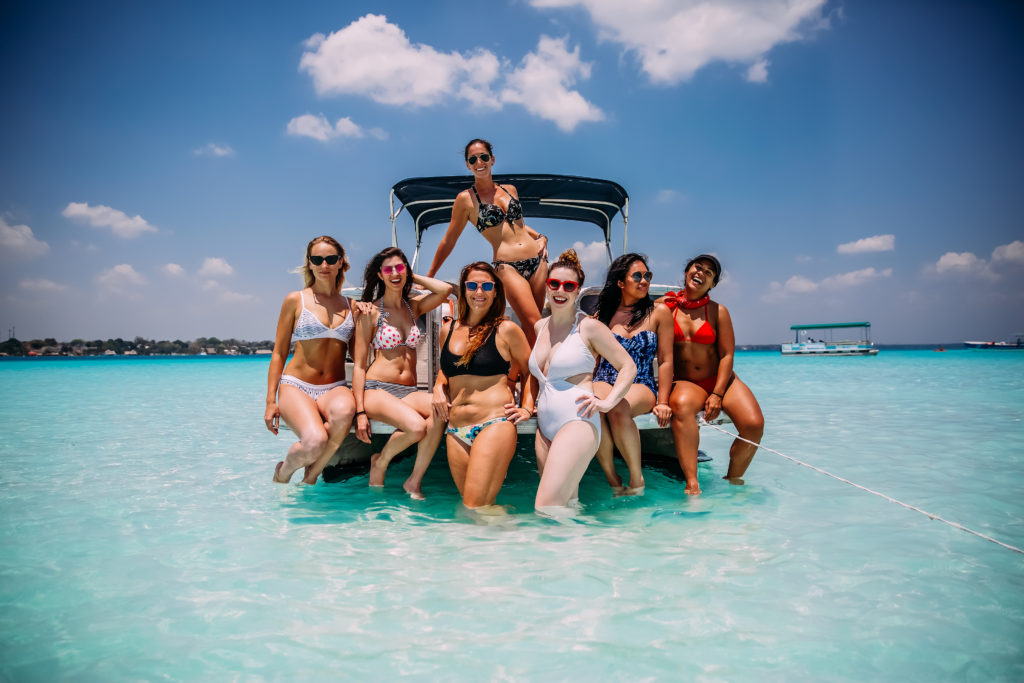 We drove over to Rancho Encantado where we were greeted with delicious green juices before enjoying a magical waterfront meal– I had the best pork tacos I've ever tasted in my LIFE.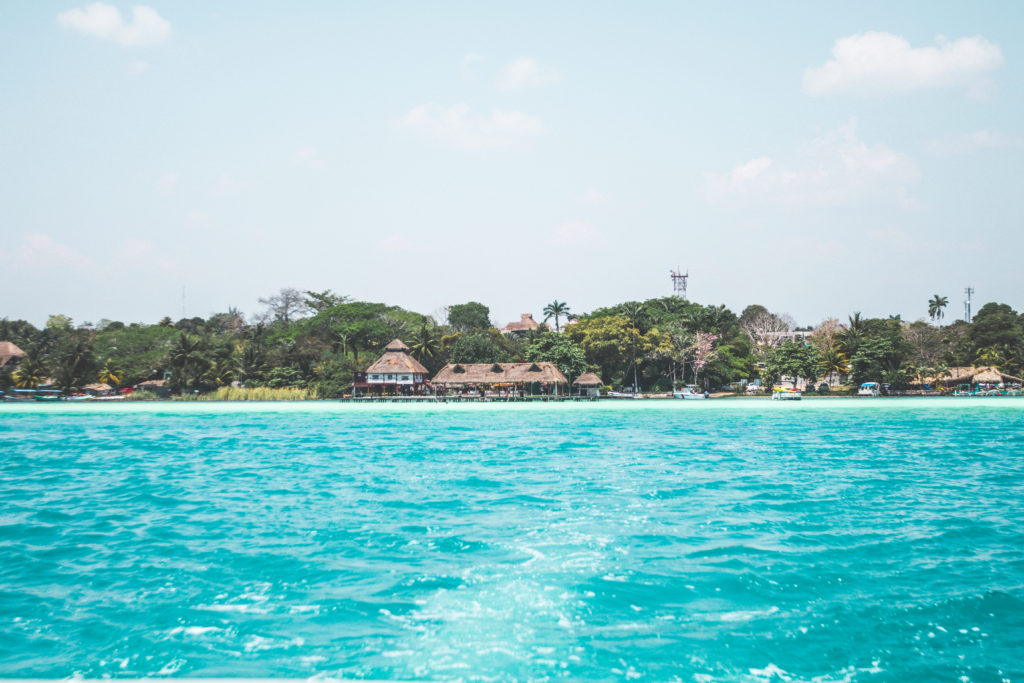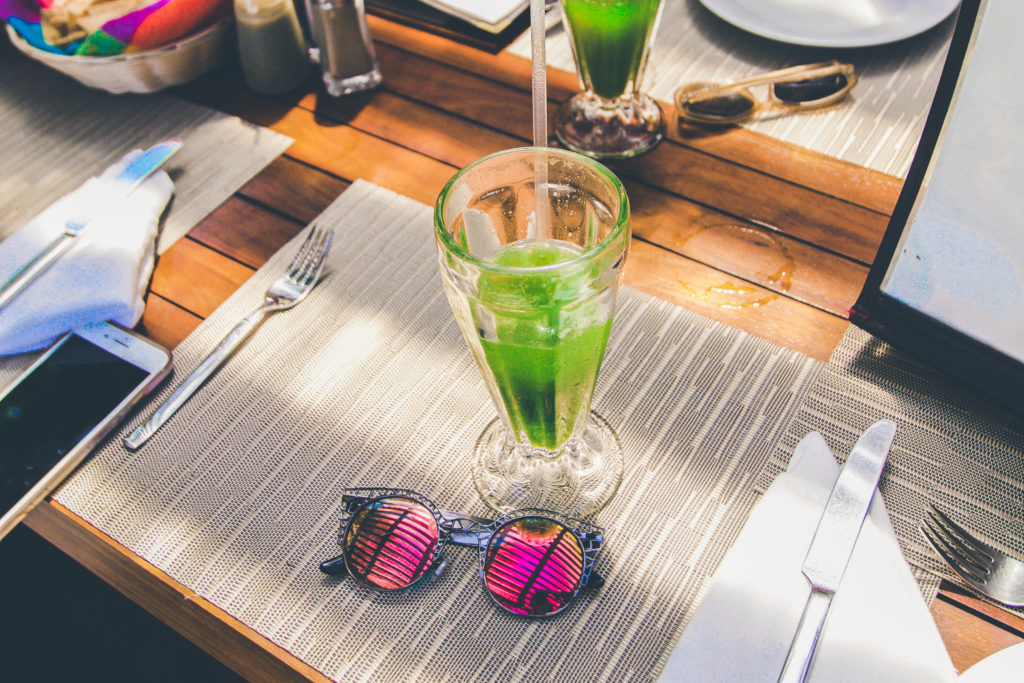 They gave us a quick tour of the place, which was crazy beautiful! It looked perfectly romantic for a honeymoon. One of my favorite things was a little hut where you can get a couple's massage & the floor is glass, so you can see the water beneath you. Swoon!
After a 3 hour nap on the bus ride home, we had a little dinner where we were serenaded at our table with "Despacito" by an amazing mariachi band. We couldn't stop smiling & laughing, it was SO FUN & they were so talented!
Day 5
---
Day 5 was pretty chill so we could recover from our day trip to Bacalar, & finish up anything that we needed to do before we headed home the next day.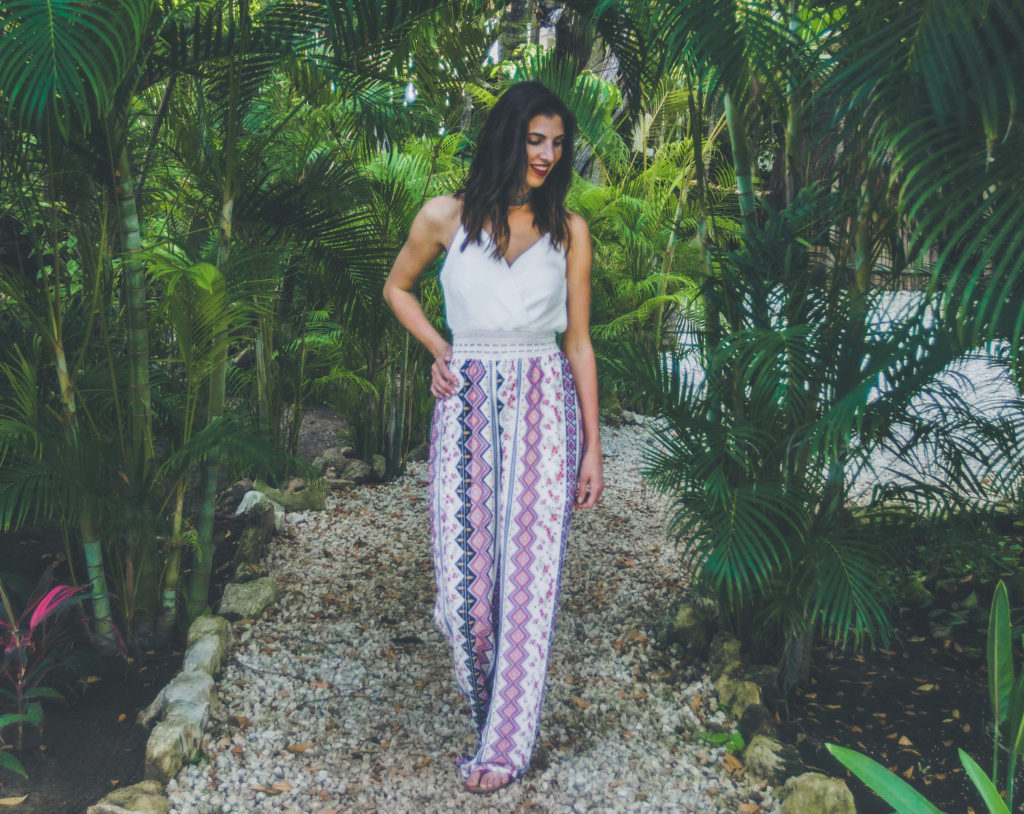 We had dinner at the resort & enjoyed a bonfire & treats (which I got zero photos of) while we recapped our trip. We also had fun late night swimming in a pool to ourselves, talking about future collabs we planned on doing with each other & all the fun we had on our trip.
Day 6
---
My roommate & I were scheduled to leave around the same time, so we enjoyed breakfast with our beloved beach view & just quietly soaked up some sun, savoring the bliss before it was time to leave. We packed our things & went to the airport, where we said goodbye (& I cried as I was walking away!)
This trip was the most amazing travel retreat I've ever experienced. It changed me in so many ways, & gave me the tools I needed to take things to the next level. Since the retreat, I've been featured in Voyage Chicago (twice!), I'm doing tons of collaborations with local Chicago businesses & I'll be featured in Chicago Parent soon! I'm so excited to see where life & my brand takes me :)
If you're interested in learning more about the 2019 retreat in Puerto Vallarta, visit Vaera Journeys & be sure to use my discount code: VAERAKRISTEN for some $$ off when booking! Love you guys!

Photo Credit: JM Soul Creative, 
Photo/Drone Credit: Every Avenue Girl