This has become a regular in our dinner rotation– it's a quick, easy & healthy meal. You can't go wrong with that! I found the original recipe from Well Plated on Pinterest (where else?!) & we've tried a few others, but none are as good as this one! I mentioned on Snapchat (@thelovenotes) that I'd share the recipe a few weeks ago, so here it finally is!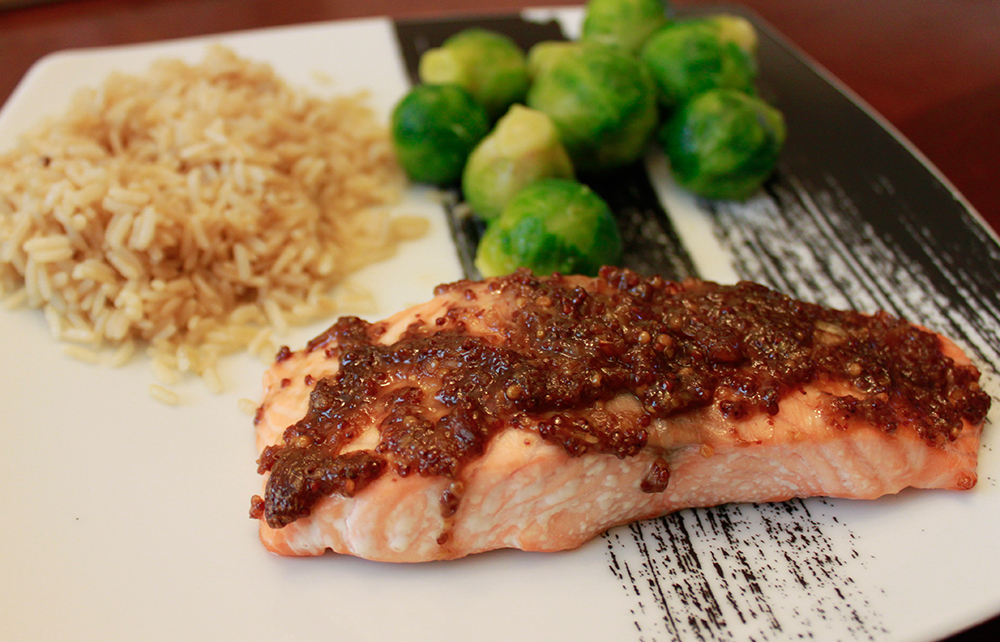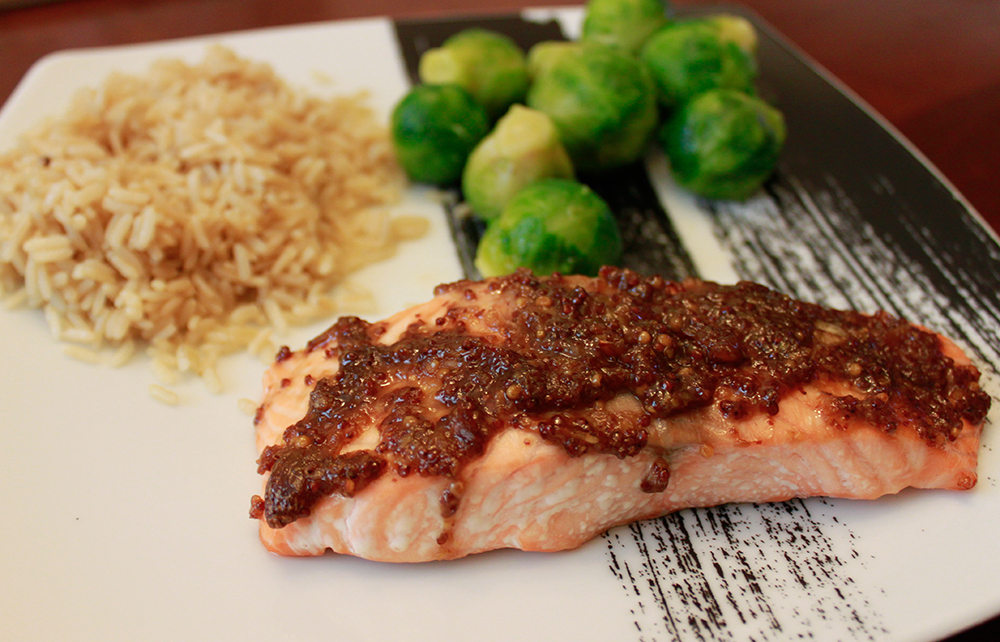 YIELD: Serves 2
COOK TIME: 20 minutes
INGREDIENTS:
2 (5 ounce) salmon fillets
2 tsp olive oil
2 large cloves minced garlic
3 Tbsp balsamic vinegar
2 tsp honey (we subbed for organic maple syrup once because we were out of honey & it tasted great!)
2 tsp Dijon coarse ground mustard
1/2 tsp kosher salt
1/4 tsp cracked black pepper
DIRECTIONS:
Preheat oven to 400 degrees F. Line a baking sheet with aluminum foil, coat with non-stick cooking spray & lay the salmon skin-side down (if it has skin).
Heat the olive oil over medium heat. Add the garlic & cook until aromatic, about 2 minutes–  watch it carefully, it turns light brown then burns quickly after that. Add the balsamic vinegar, honey or maple syrup, mustard, salt & pepper. Whisk & simmer until the mixture thickens, about 4 minutes.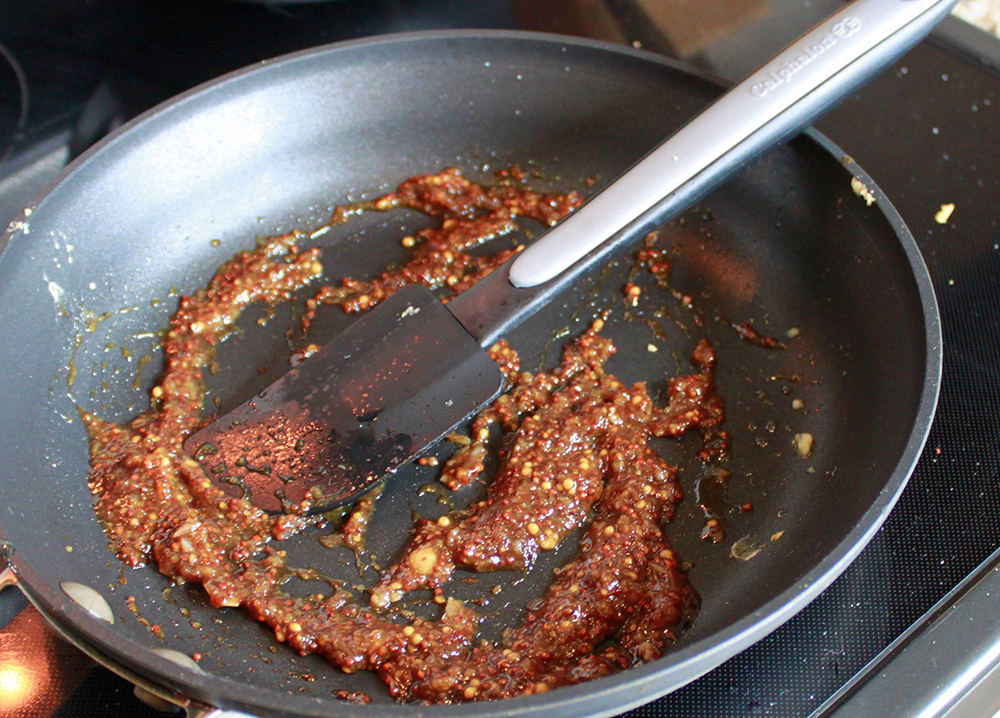 Brush salmon liberally with the glaze. Bake for 5 minutes, brush again with the glaze, then bake 5 to 10 additional minutes, until the fish flakes easily with a fork & is cooked through.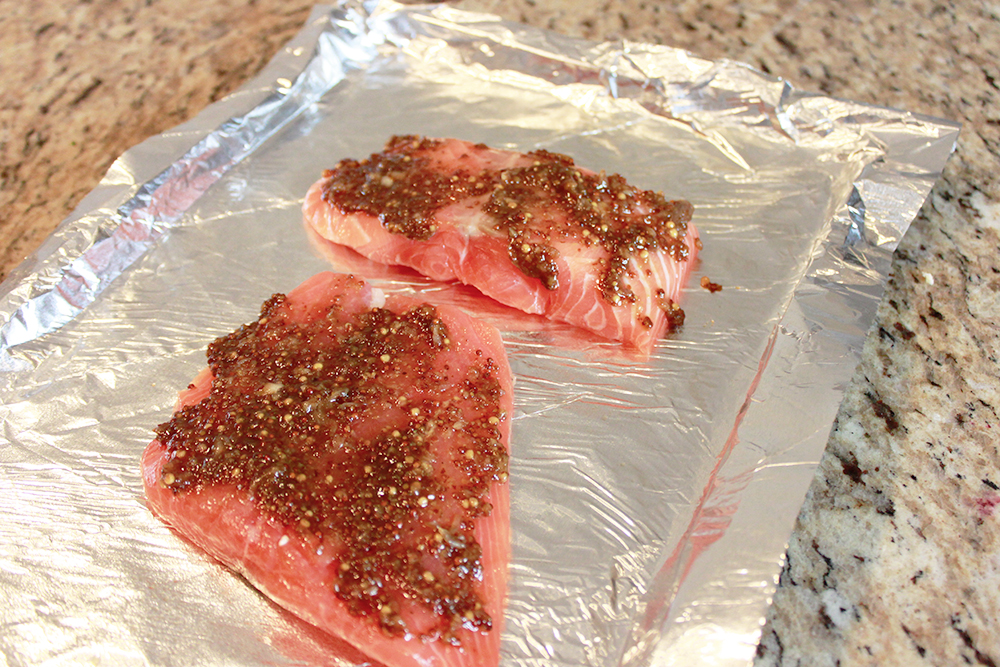 Pair with brown rice & a green for the perfect meal!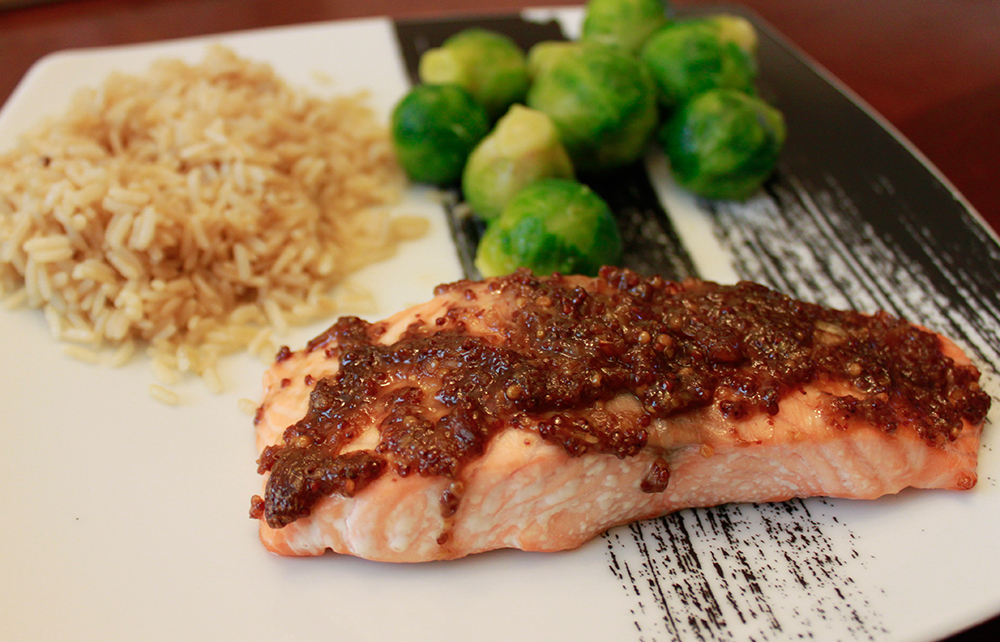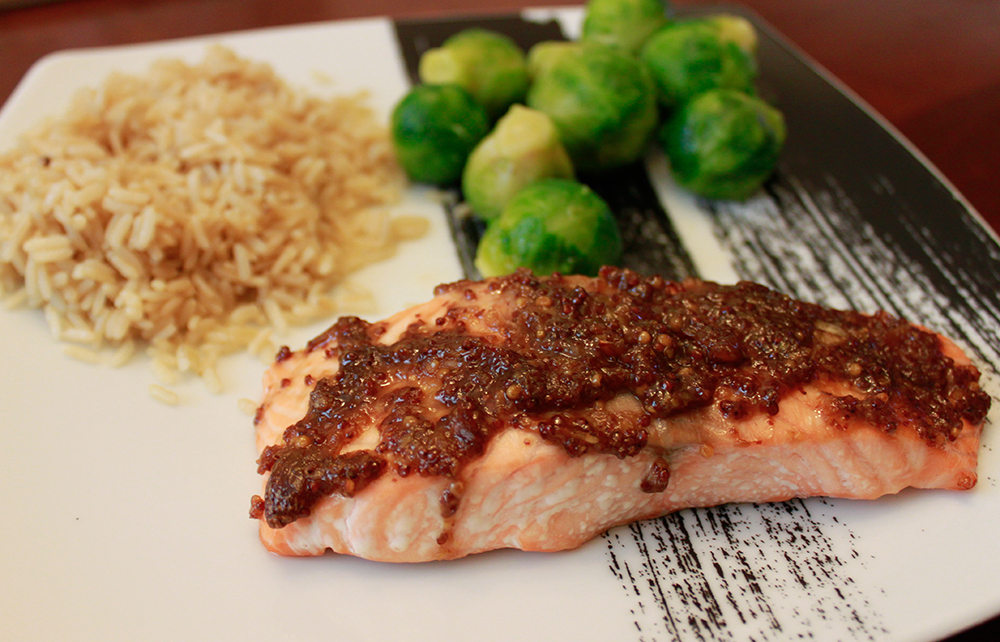 If you're looking for another healthy recipe, try my recipe for Turkey, Kale & Brown Rice Soup!
I hope you enjoy! Share pictures if you make it, I'd love to see how it turns out!! Thanks for stopping by–