Gio & I have a banana smoothie every single morning, so there's no shortage of bananas around here! We had a few that were suuuuper ripe & hubby suggested that I make banana muffins. I found this Banana Crumb Muffins Recipe on Allrecipes.com– it had 5 stars & over 9,000 reviews (a sign I look for when I'm searching for a new recipe!) so I waited until Gabriella was napping & enlisted Gio to help me throw these together.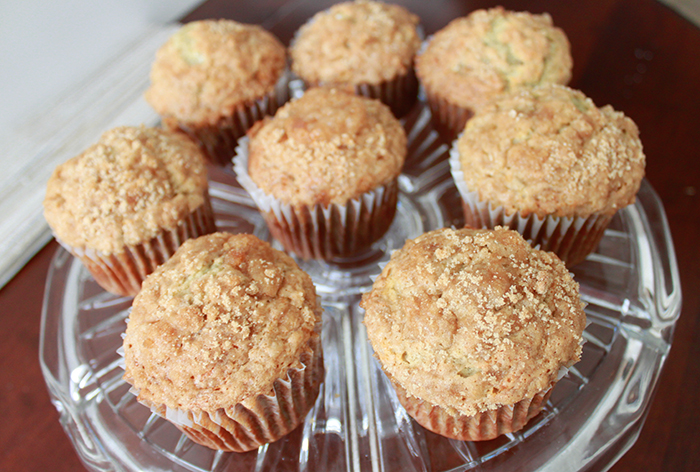 Gio LOVES to help me in the kitchen. I give him easy jobs like filling the tin with liners, pouring ingredients & stirring things together.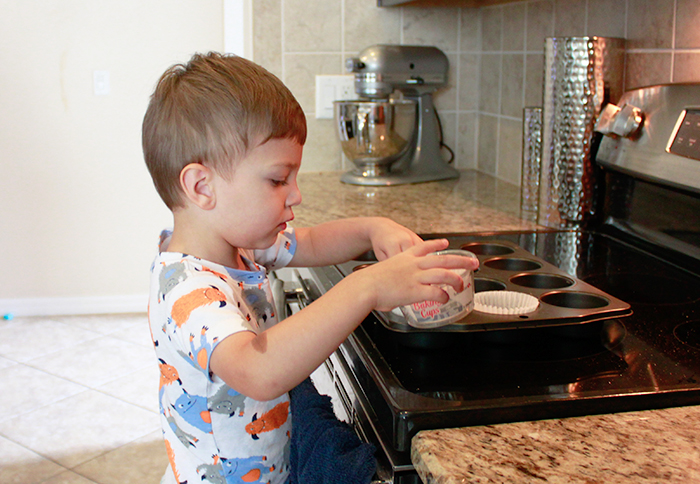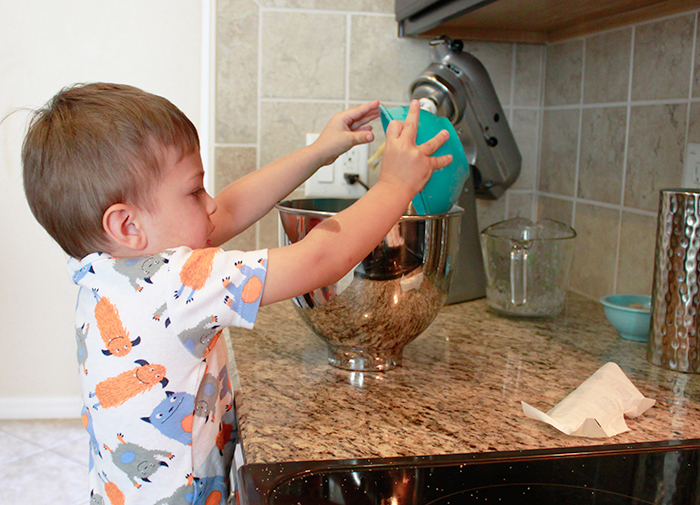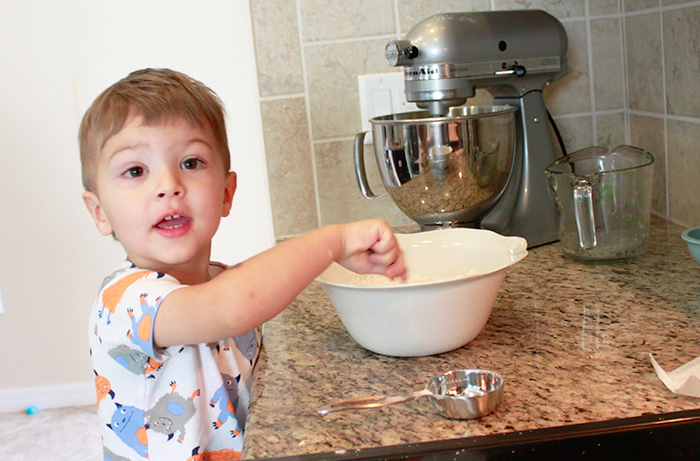 I followed the recipe almost exactly, except I added an extra banana, cut down the sugar & added vanilla. Here's the recipe I used:
For the muffins
1 1/2 Cups flour
1 teaspoon baking soda
1 teaspoon baking powder
1/2 teaspoon salt
4 bananas, mashed
1/2 cup white sugar
1 egg
1/3 cup melted butter
1 teaspoon vanilla
For the crumb topping
1/3 cup packed brown sugar
2 Tablespoons flour
1/8 teaspoon cinnamon
1 tablespoon cold butter
Preheat oven to 375 degrees F. Lightly grease a muffin tin or fill with liners. Combine flour, baking soda, baking powder & salt. Beat bananas, white sugar, egg, melted butter & vanilla. Stir the banana mixture into the flour mixture & mix until just combined. Use an ice cream scoop to fill your muffin tin with the batter.

Mix the brown sugar, flour & cinnamon together. Use a fork or pastry blender to cut the butter into the mixture until the lumps are small. Sprinkle over batter. Bake for 18-22 mins or until a toothpick comes out clean.

YIELD: 8 large muffins
& enjoy! We sure did :)
Thanks for stopping by!!