I was looking through my refrigerator & pantry trying to come up with something a little different than our usual meals. I saw a few things that inspired me to go in the Mediterranean direction & I just rolled with it. This recipe is super easy & can be thrown together in a snap.
Here's my ingredient list:
Rotini
Olive Oil
Oregano
Powdered Garlic
Olives (I used calamata)
Cherry Tomatoes
Artichoke hearts
Feta Cheese
Here's what I did:
Cook noodles according to package & drain.
Put noodles in ice water to stop them from cooking, drain again.
Drizzle olive oil to coat the noodles.
Mix in oregano, olives, tomatoes, artichokes.
Serve chilled & top with feta.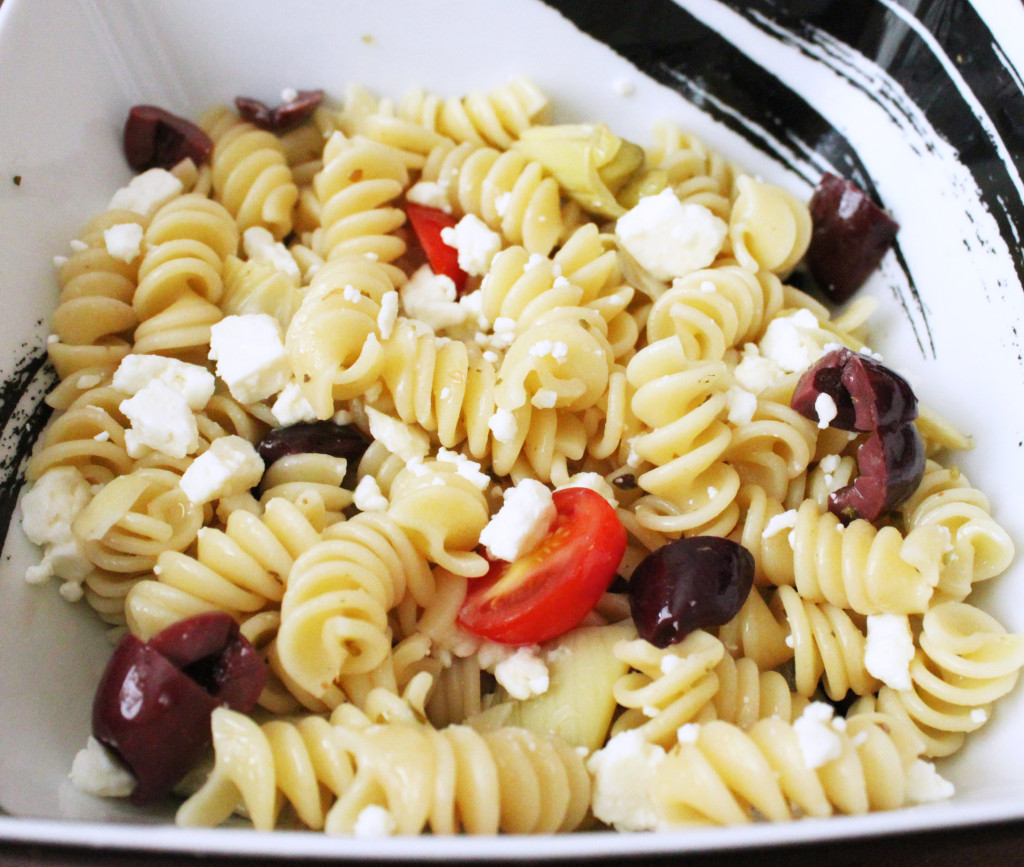 That's it! So easy & put together in no time! I cut up the olives, tomatoes & artichoke hearts because I have a toddler so if you are putting everything in there "as is" it would come together even faster. I would have loved to add chick peas or pine nuts for some added texture but I didn't have them. Next time (: Another option would be to swap out rotini for ditalini (or go without pasta completely), add cucumber & green pepper & put it over romaine lettuce for a nice greek salad.
This pasta is excellent after the flavors have combined in the refrigerator & would be great for a party because it's easy to make ahead in bulk. Hope you enjoyed, thanks for stopping by!