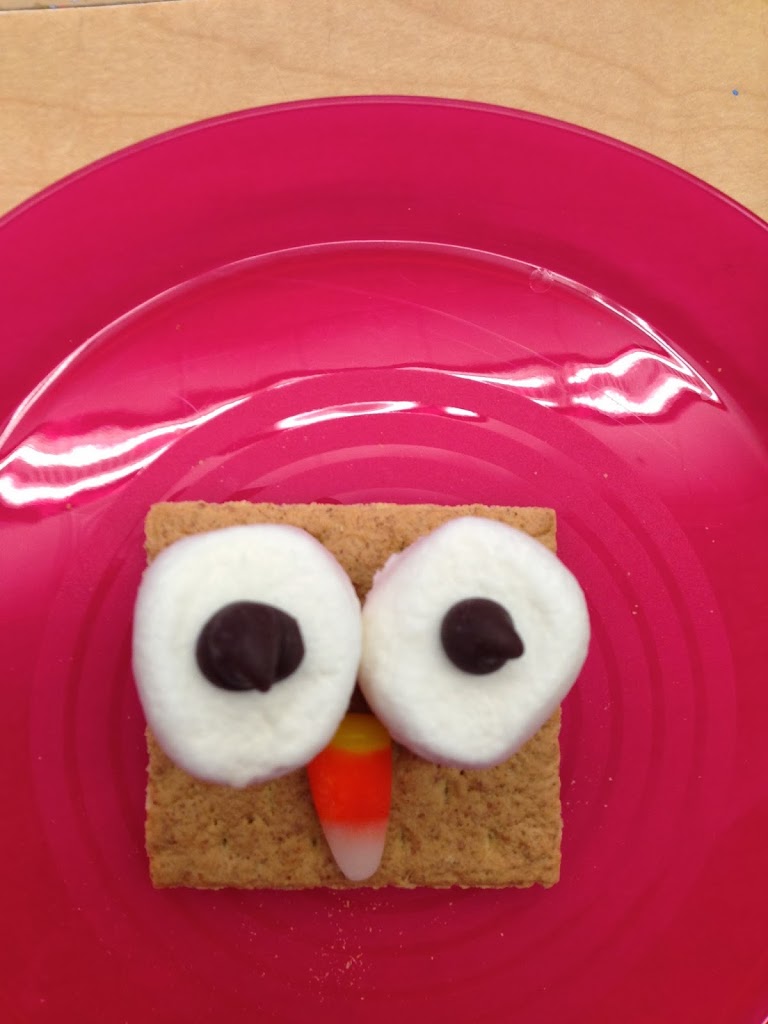 This is the shortest post ever, but how cute are these little owl treats!?
It's not the healthiest snack ever, but who gives a hoot? Ok, bad joke.
The kids had so much fun making these & they obviously had even more
fun eating them. If you look, you can see someone got to their chocolate
chip before I could even take this picture, haha.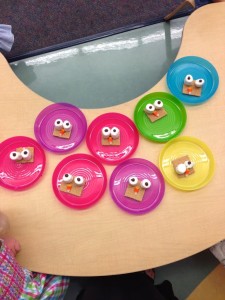 It's pretty self-explanatory, but we used graham crackers, marshmallows, chocolate chips & candy corn. I put them in the microwave on a paper  towel for a little bit & we all thought it was pretty funny how enormous their marshmallow eyes became when heated (: